Anna writes to Sonia
Anna Hazare shares his concern with Sonia Gandhi on the future of the Lokpal Bill
Campaigner Anna Hazare has written to Congress President Sonia Gandhi saying that anti-reform forces were resorting to smear tactics in a attempt to discredit anti-corruption efforts.
Hazare wrote:
Developments of past few days have been a cause of concern. It seems that the corrupt forces in the country have united to derail the process of drafting an effective anti corruption law. Their strategy is to smear the reputation of civil society members. Fabricated CDs are being planted to tarnish the reputation
Below is the complete letter that Hazare wrote to Gandhi on 18 April 2011:
India
'Bobi Darling', the AAP's first transgender candidate from Sultanpur Majra Vidhan Sabha, vows to beautify her constituency and improve the lives of her neighbours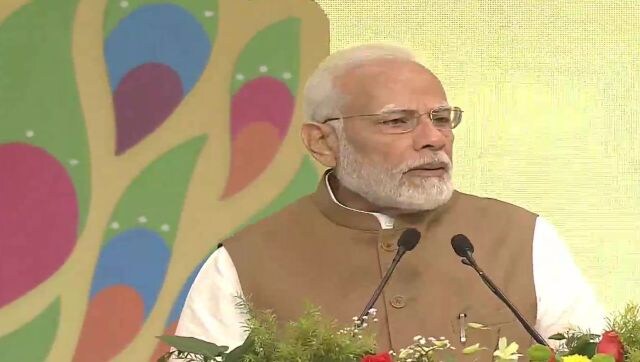 India
Prime Minister Narendra Modi will hand over as many as 71,000 appointment letters to newly-inducted recruits under the 'Rozgar Mela' being organised at 45 locations across India on Tuesday.
India
In a hand-written letter to Vasai Police two years ago, Shraddha Walkar further said that it has been six months, Aaftab has been hitting her, but she did not have the guts to go the cops because he would threaten to kill her