Anna Hazare threatens to agitate against Arvind Kejriwal's AAP government in Delhi
Two days after expressing his anguish at how the Aam Aadmi Party has turned out, Anna Hazare is considering another agitation in the National Capital — after the Lokpal bill agitation in 2011
Two days after expressing his anguish at how the Aam Aadmi Party has turned out, Anna Hazare is considering another agitation in the National Capital — after the Lokpal bill agitation in 2011.
His target this time? Delhi Chief Minister Arvind Kejriwal.
Describing Kejriwal's reputation as 'damaged' due to the company he keeps, Hazare was quoted by The Times of India as saying, "If he wishes to win over the confidence of people again, he should give up power and serve the nation again... Had Kejriwal selected people of good character in his party, he would not have faced this problem."
And if concrete evidence against Kejriwal's colleagues is found, Hazare is planning to return to Delhi and agitate against his one-time confidant.
On Tuesday, on the topic of sacked AAP minister Sandeep Kumar over an alleged sex scandal, Hazare said, "I am sad and deeply hurt to see all this. The high expectations I had from Kejriwal are over now." He added, "It is my misfortune that the dream of change which I saw in (Kejriwal) has been shattered now."
With the Punjab Assembly election around the corner, the BJP appears to be sparing no opportunity to ensure AAP is sufficiently weekend before polling begins. With that in mind, BJP Delhi unit president Satish Upadhyay wrote to Hazare on Tuesday inviting him to speak in the National Capital. Wrote Upadhyay, ""I request you to please rise for the nation, come to Delhi and speak clearly to people from the Jantar Mantar on what you feel about the unhealthy politics of AAP and guide the nation like you did to fight corruption under the past regimes."
It's hard to tell if Hazare's threat to return to Delhi is linked to this invitation and whether or not Hazare will make good on his threat.
For now, some serious house-cleaning is in order for Kejriwal.
With inputs from IANS
Politics
The tussle for the state in 2022 will see a quadrangular contest between the Congress, the Shiromani Akali Dal, the BJP and the AAP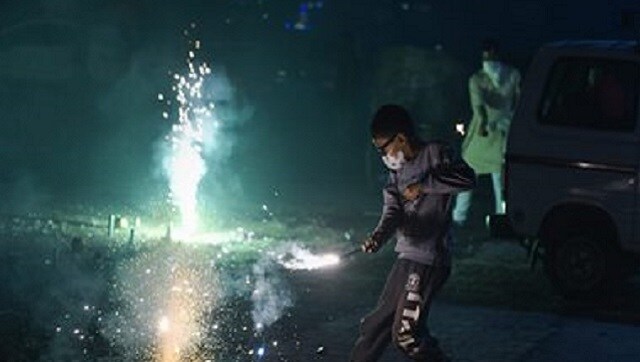 India
Arvind Kejriwal said the ban is in place seeing the severe pollution levels during Diwali for the last three years and appealed traders to not store crackers, unlike the previous year.
India
MP Sanjay Singh had declared that AAP would contest all 403 seats in Uttar Pradesh to expose BJP's 'fake nationalism' and showcase his party's 'real nationalism'