Anil Baijal takes charge as Delhi L-G; cagey about relationship with Arvind Kejriwal
Amid escalating tension between the AAP government and the Centre, Anil Baijal took over as the lieutenant governor of Delhi and struck up a cautious note on his future relationship with the Arvind Kejriwal government
New Delhi: Amid escalating tension between the Aam Aadmi Party government and the Centre, career bureaucrat Anil Baijal
took over as the lieutenant governor of Delhi and struck up a cautious note on his future relationship with the Kejriwal government.
Baijal, however, said that he will work together with the AAP government for the betterment of Delhi. On being asked about his relationship with the AAP government after taking oath, he said, "This is a speculative thing and I don't know how the relationship will improve. We will sit together and talk."
He also thanked President Pranab Mukherjee and Prime Minister Narendra Modi for giving him the responsibility. "Delhi is a megapolis city which has several problems like women safety, law and order, huge population, infrastructure, civic agencies and congestion. We all know these problems. We will sit together and work to solve them," he told reporters here.
Baijal was administered the oath of office and secrecy of Lieutenant Governor by chief justice of the Delhi high court, G Rohini. Chief minister Arvind Kejriwal, National Security Adviser Ajit Doval, deputy chief minister Manish Sisodia and New Delhi MP Meenakshi Lekhi attended the oath-taking ceremony.
Baijal, a 1969 batch IAS officer, had served as Union Home Secretary under the Atal Bihari Vajpayee government besides holding key positions in other ministries. Baijal had retired from service in 2006 as secretary of the Urban Development Ministry.
He is a former vice-chairman of the Delhi Development Authority. He was actively associated with the designing and roll-out of the Rs 60,000 crore Jawaharlal Nehru National Urban Renewal Mission (JNNURM) launched by the Manmohan Singh
government.
The former bureaucrat was also on the executive council of the think-tank Vivekananda International Foundation, several of whose former members have been appointed to senior positions by the Modi government including Ajit Doval.
India
Twenty-two new PSA oxygen plants will be operational at nine Delhi hospitals from Saturday to strengthen our preparations to fight Covid, the Delhi chief minister said
Politics
Addressing a press conference ahead of the inauguration of an AAP office in Ahmedabad, Kejriwal said the AAP was a credible alternative to the BJP and Congress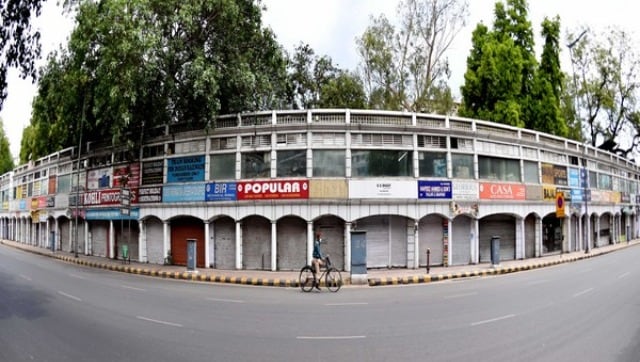 India
Phased reopening of Delhi started with allowing construction and manufacturing activities from 31 May, in view of declining numbers of coronavirus cases and positivity rate