Anil Baijal is next Delhi L-G: Will Arvind Kejriwal now steer away from collision course?
Delhi has a unique position as a Union Territory or as a half state where most of the executive powers rest with the L-G and not with the elected government.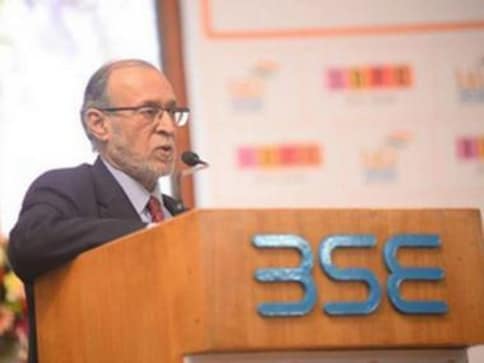 Former Union home secretary Anil Baijal is all set become the new Lieutenant Governor of the National Capital Territory of Delhi. He is yet another high-profile appointee from New Delhi-based think tank Vivekananda International Foundation (VIF) to get a top government position.
Baijal's appointment as next LG of Delhi marks the closure of a weeklong suspense on the successor of Najeeb Jung who made a surprise announcement of his resignation on 22 December. Sources said it took some time for the Modi government to accept Jung's resignation and name his successor because President Pranab Mukherjee was on his customary southern sojourn to Hyderabad.
Another informed source told Firstpost that three things went in Baijal's favour — first, he had been Union home secretary in the Vajpayee government, with LK Advani at the helm in home ministry; second, he had been 1969 batch IAS officer of AGMUT (Arunachal Pradesh-Goa-Mizoram and Union Territory) cadre who had served in Delhi and outside in various capacities; third, he has good equations with National Security Advisor Ajit Doval. Given the contours of the present ruling establishment, his proximity with Doval is considered to be a big positive that went in his favour and that made him a frontrunner to take up this constitutional post in Delhi.
The founder director of VIF Ajit Doval is NSA, Nripendra Misra as principal secretary to the Prime Minister is another top notch person from VIF in government, distinguished fellow A Surya Prakash is Prasar Bharati chairman, and former DRDO chief VK Saraswat, who served in VIF is a full-time member of the Niti Aayog. KG Suresh now DG of Indian Institute of Mass Communication had been editor of VIF. Baijal is the latest high-profile Modi government appointee who had been associated with VIF and Doval.
Taking into account his experience in the North Block, Baijal's tenure as Union home secretary will come handy in carrying out his responsibilities as the new L-G. The L-G designate is well conversant with Delhi's constitutional and administrative position, as also of political nuances. More so given the kind of conflict situations that arose almost on a daily basis between Chief Minister Arvind Kejriwal and Baijal's predecessor Najeeb Jung, Baijal's ability in maintaining the fine balance or managing potential conflict situations with incumbent AAP government will be closely watched.
Delhi has a unique position as a Union Territory or as a half state where most of the executive powers rest with the L-G and not with the elected government. In a judgment delivered in August this year, Delhi High Court settled the constitutionality of who is the boss in Delhi. The verdict had come as a body blow to the Kejriwal government. The high court ruled that Lieutenant Governor is the administrative head of Delhi. All decisions taken by elected government ministers must be communicated to him. Unlike governors in other states, the Lieutenant Governor in Delhi isn't bound by the ministers' advice. In the event of a dispute between the L-G and the Delhi chief minister, their decisions should be communicated to the Centre for a final call.
The Kejriwal government has yet not reacted to the appointment of Baijal as the L-G. It would perhaps wait for situations to unfold to make its first observation. Given the nature of strained relations between the Kejriwal government in Delhi and Modi government at the Centre, any restraint by AAP leaders from making sharp and quick reactions could be considered a healthy development, at least for now.
What had troubled AAP most during their two-year long business interaction with Jung as L-G was the latter's abilities to read the fine prints on files. Like Jung, Baijal too is gentle, suave and articulate. The Aam Admi Party thus could take its time before making an assessment of the new L-G and make either kind of comments on him.
This writer had earlier noted that the manner in which Jung and Kejriwal parted ways would ever be heartening. Two men who had fought bitterly to protect their respective turf put on a rare display of civility buried the hatchet and walked away. Jung invited Kejriwal for breakfast, and the latter left his residence on a happy note. Deputy Chief Minister Manish Sisodia also met the outgoing lieutenant governor and spoke of happy memories, with no trace of the bitterness that marked their last two years.
The way Jung chose to voluntarily quit the coveted L-G post has made him distinct from the rest of his peers, present and past occupying Raj Bhawans and Raj Niwas. Governors or lieutenant governors usually make headlines only when they are sacked by an incoming regime, or when they commit some outlandish act in contravention to the constitutional protocol. Appointment of a governor is big news only for those concerned, not the public at large. Jung, however, is a different case. His appointment, tenure, and departure would all be discussed for a long time to come, and even be cited as a case study by students of Indian politics.
Baijal has a task cut out for him. Each of his moves would be closely scrutinised by the people of Delhi, media and political parties. His actions would naturally be compared and contrasted with his predecessor, Jung.
Politics
After the Delhi government announced the raise, the CITU alleged the AAP dispensation has "shown insensitivity towards the trade unions and the working class"
Politics
Several other events, including the inauguration of electric vehicle charging points by Deputy Chief Minister Manish Sisodia, have been cancelled as well
Politics
Addressing a rally in Rajkot city, Arvind Kejriwal accused the BJP of "failing" on education, health and employment fronts in Gujarat during its long rule in the state