Andhra Pradesh likely victim of BJP-TDP tussle as NDA allies indulge in selfish politics
While TDP is painting the Narendra Modi government in negative light for not providing for Andhra Pradesh in the Union Budget 2018, BJP wants to show that TDP has done precious little for Rayalaseema in successive state budgets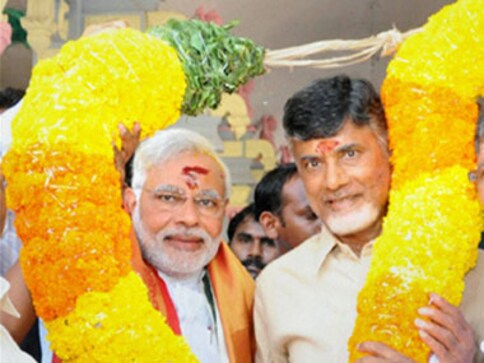 Last week, the Prime Minister's Office reached out to officials in the Andhra Pradesh government asking if there was any project that Prime Minister Narendra Modi could inaugurate ahead of the Parliament Session on 5 March. According to officials in Amaravati, the PMO was told that no project was complete.
The apprehension was that the prime minister would use the opportunity to say that his government has been more than helpful with funds to the Andhra Pradesh government. He could indicate that the allegations of lack of support to the bifurcated state that were being leveled by the Telugu Desam Party (TDP), amounted to playing politics.
One cannot be sure if that indeed was the plan but BJP's Rayalaseema Declaration in Kurnool on Friday, certainly seems like Plan B. The content makes it clear that BJP has decided to take the fight to the TDP camp instead of allowing Chandrababu Naidu to paint the saffron party as the villain in the Andhra story. And it seems like BJP is looking at life beyond TDP.
Rayalaseema is the southern part of Andhra Pradesh consisting of four districts — Kurnool, Kadapa, Anantapur, and Chittoor. The dry region is considered more backward than the coastal Andhra patch and with most goodies going the coastal Andhra way, it has often led to a 'us versus them' feeling.
During the Telangana agitation, there was even a proposal to club Rayalaseema with Telangana to form Rayala-Telangana state instead of making it stick with the more prosperous coastal Andhra.
The Rayalaseema Declaration that consists of 16 demands, is proof that BJP has decided to ride the resentment feeling against Naidu that his focus is entirely on Amaravati region in coastal Andhra, ignoring Rayalaseema. The meeting of BJP representatives from Rayalaseema was significantly held in Kurnool, the capital of the then Andhra state between 1953 and 1956. Kurnool felt shortchanged when it was not made the capital after bifurcation in 2014.
Lawyers in Rayalaseema are now agitating for the high court to be established in Kurnool, something Naidu has rejected. The BJP has decided to support the demand apart from seeking a second capital for Andhra in Rayalaseema. It has also asked for a Rs 20,000 crore budgetary allocation for the region to control agrarian distress. It wants the four districts to be divided into eight and completion of various irrigation projects.
The aim is to put Naidu on the back foot and make him defensive. If TDP can attack the Modi government for not providing for Andhra in the Union Budget, BJP wants to show that TDP has done precious little for Rayalaseema in successive state budgets.
What the state is witnessing now is selfish politics. TDP wants to use the fact that BJP did not keep its promise on special category status and support for various projects including the building of capital Amaravati, to snap ties with it. That is also because it feels it has a better chance of electoral success if it creates a narrative of "we would have been successful in building a golden Andhra but for the BJP".
BJP has seen through this game being plotted by TDP. It is aware of how social media is used to paint BJP in a negative light and aims to fight back. Not that BJP on its own, has much political strength in Andhra, but it knows the danger of Naidu labeling Modi as an ally who can not be trusted to keep his word.
But will Andhra Pradesh not see through this game? How will BJP explain the fact that it was Modi who laid the foundation stone for the capital of Andhra Pradesh in October 2015? Why didn't BJP demand a second capital in Rayalaseema then?
Besides, BJP is a partner in the Naidu Cabinet. Have the two ministers pushed for any of their 16 demands during any Cabinet or TDP-BJP coordination meeting? If BJP wants to prove that its heart beats for Rayalaseema, New Delhi should allocate special funds for the four districts.
Moreover, when Naidu is struggling with funds for a primary capital in Amaravati, where will the money for a second capital come from?
BJP's focus on Rayalaseema is interesting given that the region has Muslim-dominated pockets in Kurnool, Kadapa and Anantapur districts. In fact, during the Nandyal bypoll in Kurnool district last year, TDP asked BJP to keep away from the campaign lest the Muslim voters may not vote for it.
The Rayalaseema Declaration reminds one of the BJP resolution in Kakinada in 1997 when it raised the slogan of "One vote, two states'. It meant that if voted to power, BJP would bifurcate Andhra Pradesh. The party conveniently went back on its word because it needed Naidu's support for th National Democratic Alliance (NDA) from 1998 to 2004 and Naidu's opposition to statehood for Telangana is well known. Those who remember BJP's earlier U-turn would now question its sudden love for Rayalaseema.
What BJP's move does is essentially encourage those who would want Rayalaseema to be a separate state in India. Interestingly, both Naidu and Jaganmohan Reddy hail from the Rayalaseema region. The TDP-BJP political battle could well have far-reaching consequences for the state's future.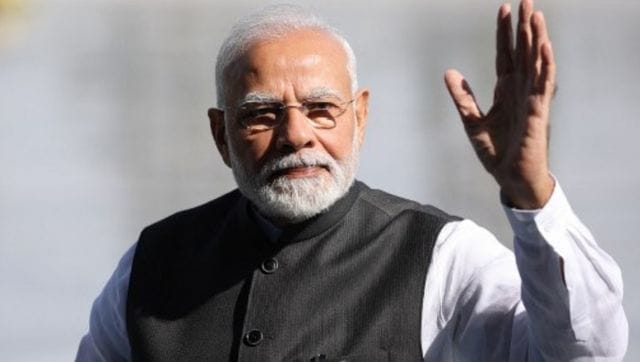 World
Ministry of External Affairs spokesperson Arindam Bagchi said the BBC documentary on Indian Prime Minister Narendra Modi will not be screened in India
World
Former British foreign secretary Jack Straw recently claimed that the UK government instituted an inquiry and a team visited Gujarat to investigate the 2002 riots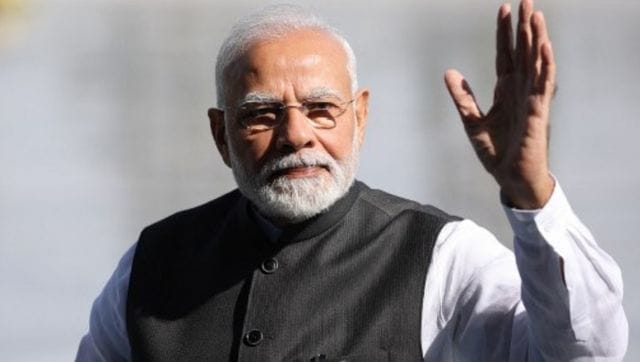 World
Call for an independent probe into the BBC over Modi documentary' on Change.Org, which strongly condemns the BBC for failing to meet the highest standards of editorial impartiality, has attracted over 2,500 signatures since it went online on Sunday night.