Andhra chief minister Chandrababu Naidu's threat to ignore non-TDP supporters is anti-democratic
Chandrababu Naidu needs to bear in mind that he heads the Andhra Pradesh government, not the Telugu Desam government.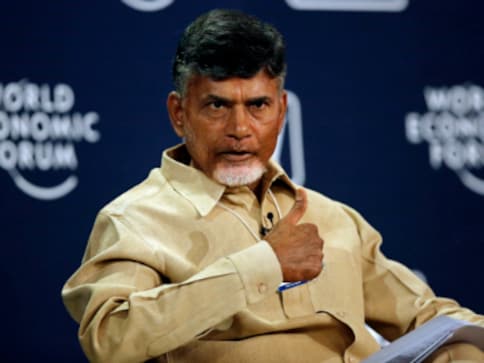 Has Chandrababu Naidu, into the second half of his term in Andhra Pradesh, embraced former US president George Bush? Sample this gem from Bush said a decade ago: "Either you are with us, either you have freedom with nations which embrace freedom or you are with the enemy. There is no way in between."
In Nandyal in Kurnool district on Thursday, Naidu borrowed the tone and tenor of Bush when he said: "You take pensions doled out by my government, walk on the roads laid by my administration, take rations and use the glow of the streetlights erected by us. Why wouldn't you vote for us?" Naidu even went on to say, though with a smile, that he will have nothing to do with those villages that are opposed to the Telugu Desam.
The import of what Naidu wanted to convey was not lost on anyone. He made it clear that those who voted for the opposition YSR Congress should not expect any benefits from the government. In other words, he labelled those citizens who availed of ration and pensions from the Andhra Pradesh government as ungrateful because they did not punch the TDP's bicycle symbol on the EVM on D-day.
At the Telugu Desam Mahanadu (annual convention) in Visakhapatnam in May, Naidu had asked his cadre to ensure 100 percent voting for the party. A bit of a stretch that but Naidu seems to have taken his own diktat rather seriously. His tone in Nandyal not only betrayed an intolerance with anyone who did not vote for the TDP but also a 'you owe me' attitude.
Chandrababu Naidu needs to bear in mind that he heads the Andhra Pradesh government, not the Telugu Desam government. By threatening to ignore villages that do not vote for his candidates, Naidu is trying to instil fear in the minds of the voters that they will become persona non grata. This goes against the basic framework of a democracy in the country, where opposition parties too have a role to play. Where a government is for every citizen, irrespective of whether he or she voted for the ruling party or not.
Those familiar with politics in Andhra Pradesh and Telangana should not be surprised. Because several Opposition MLAs in both Telugu states have often expressed their frustration in getting funds sanctioned for development projects in their constituencies.
Naidu's speech also betrays a certain nervousness. The YSR Congress won 11 of the 14 assembly constituencies in Kurnool district in the 2014 elections. Realising the TDP was on a weak wicket in Kurnool, the party managers encouraged five YSR Congress legislators to defect to their fold. One of them, Bhuma Akhila Priya was also made a minister in the Naidu cabinet, throwing the anti-defection law to the winds.
One of the five MLAs, Bhuma Nagi Reddy, who was also Akhila's father passed away in March, necessitating a bypoll in his Nandyal constituency. The contest has now become a prestige issue and Naidu's worry and irritation seems to arise from that. The TDP has its weak spots in certain segments of Nandyal and if the TDP cannot win the bypoll, it will embarrass Naidu. It seems his "vote for TDP or else" threat emanates from that fear of losing the election.
This is the second instance within a week of Naidu's intolerance coming to the fore. On Tuesday, he sacked former chief secretary IYR Krishna Rao, who after superannuation was appointed as the chairman of the Andhra Pradesh Brahmin Welfare Corporation. Rao's apparent fault was that he had criticised some of the decisions made by the government.
In 2014, the people of Andhra Pradesh voted for Naidu, hoping that his experience in the administration would be the best bet for a state hurt by bifurcation. Indeed, compared with Jaganmohan Reddy who has several corruption cases against him, Naidu has a clean image. Naidu himself does not flinch from taking potshots at Jagan, calling him corrupt. In Nandyal, he said that he too could give Rs 5,000 for a vote like others, but won't do so because he practises honest politics.
Naidu forgets May 2015 made it even-steven. He tries to gloss over the embarrassment of his senior leader Revanth Reddy getting caught red-handed trying to bribe a MLA in Telangana with Rs 50 lakh to vote for the TDP candidate in the MLC elections. What's worse, a voice that was alleged to be that of Naidu was found on tape in which he is heard speaking to the MLA, promising to honour the word given by his party leaders. "Our people briefed me. I am with you, don't bother. For everything I am with you. What all they spoke, we will honour," said the voice.
The case has subsequently been put on the back-burner by the Telangana Anti-Corruption Bureau and Jagan has alleged that this was linked to Naidu's decision to move out of the common capital Hyderabad for good.
Naidu has often asked his party rank and file to ensure the TDP rules forever in Andhra Pradesh. For those, who do not subscribe to his view, Naidu made himself clear in Nandyal: My way or the highway.
Politics
People of Assam have voted for the BJP for the second consecutive term as they have realised that there is no place for 'aatankwad' (insurgency) and 'andolan' (agitation) in the state, Shah asserted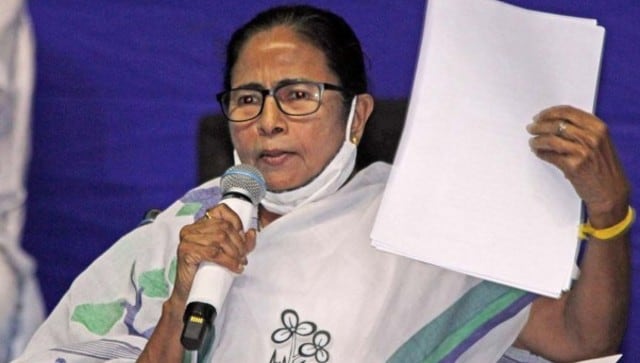 Politics
The rising fuel prices, handling of the second COVID wave and lack of vaccine availability are topics Banerjee will address in her speech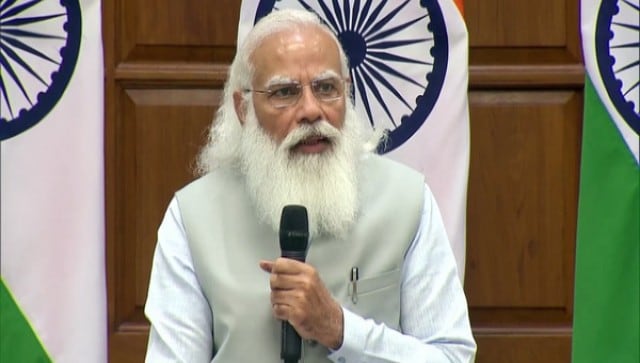 India
A number of Opposition parties including the Trinamool Congress, NCP and Samajwadi Party attended the meet, while the main Opposition party Congress skipped it