Amit Shah to join Yogi Adityanath in Himachal Pradesh, campaign for party ahead of Assembly polls
Bharatiya Janata Party (BJP) national president Amit Shah will address his first public meeting in poll-bound Himachal Pradesh on Monday.
New Delhi: BJP national president Amit Shah, who will join Uttar Pradesh chief minister Yogi Adityanath in the election campaign, will address his first public meeting in poll-bound Himachal Pradesh on Monday.
Shah will be in the state for two days. During his trip, the BJP president will address four rallies and hold a number of party meetings, including the state party's core group, a party leader said.
The party chief is expected to hold close to 15 rallies during the entire Himachal election campaign. Shah will address a public rally each at Banikhet and Chalwara on Monday, the sources added.
On Sunday, Adityanath said the Congress has turned the land of Gods into the land of crime, urging the people of Himachal Pradesh to vote for the BJP to end the mafia rule in the state.
Campaigning for BJP candidates at Arki and Haroli, he said only crime and corruption increased under the rule of Congress in Himachal Pradesh. "The Congress has turned the 'dev bhoomi' (land of Gods) into 'apraadh bhoomi' (land of crime). It has sullied the name of the state, which is now known as forest and mining mafia, and illegal activities," he said.
The BJP is hopeful of getting a clear majority by defeating the incumbent Congress government in the north Indian state.
The elections for the 68-seat Himachal Pradesh Assembly will take place on 9 November. The results will be declared on 18 December.
With inputs from PTI
Find latest and upcoming tech gadgets online on Tech2 Gadgets. Get technology news, gadgets reviews & ratings. Popular gadgets including laptop, tablet and mobile specifications, features, prices, comparison.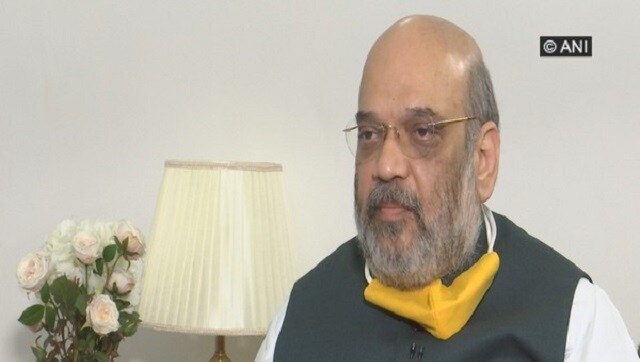 Politics
Shah lashed out at Rahul Gandhi, who has been stepping up his attack on the government over the situation at the LAC.
India
The PTI building stands on land leased for pittance by the government, besides it getting a substantial taxpayers' money — over Rs 9 crore annually of its Rs 110 crore-odd revenue from subscriptions and services.
India
The administration has announced a compensation of Rs 4 lakh each for the families of the dead workers. The injured will be given Rs 50,000 each.