Amit Shah takes a dig at Manmohan Singh, asks why ex-PM is suddenly so angry on the eve of Gujarat polls
Bharatiya Janata Party (BJP) president Amit Shah on Wednesday said he was surprised and amused to see former prime minister Manmohan Singh so angry on the eve of the second phase of polling in Gujarat
Bharatiya Janata Party (BJP) president Amit Shah on Wednesday said he was surprised and amused to see former prime minister Manmohan Singh so angry on the eve of the second phase of polling in Gujarat, as Singh "did not exhibit such belligerence earlier".
"We want to ask respected Manmohan Singhji why was he not angry and anguished when a chief minister (Narendra Modi) was called 'maut ka saudagar' (trader of death)?" Shah asked.
"The prime minister of this country, who is respected worldwide, was called 'neech' (base person) by his party colleague Mani Shankar Aiyar, but we are yet to see its condemnation from Manmohan Singhji," Shah said.
"Where was Manmohan Singhji's anger when Rahul Gandhi tore an ordinance which his Cabinet had cleared? Where was his concern for the dignity of the Prime Minister's Office?" the BJP leader said.
He said he was "amused" to see the Congress party "so desperate" before the Gujarat elections.
"Just a day before polling, both Rahul Gandhi and Manmohan Singhji are only maliciously attacking the prime minister. It was only after the secret meeting was exposed that Manmohan Singhji said that the discussion was confined to India-Pakistan relations. Why did he try to hide it (earlier)?" Shah asked.
Amit Shah's remarks come two days after Manmohan Singh had hit out at the BJP and Prime Minister Modi, saying they were "spreading falsehoods" to "score political points".
Singh issued a statement after reports of him attending a meeting where a Pakistan envoy was present. Denying that any discussion about the Gujarat election took place at the meeting at Congress leader Mani Shankar Aiyar's residence, Singh said that Modi is losing ground in Gujarat and his fear of the imminent loss is quite evident.
Dr. Manmohan Singh shows the 'mirror of truth' and gives a 'reality check' to Prime Minister Modi, who has been driven by canards & false propaganda in face of imminent defeat in Gujarat. pic.twitter.com/QLQiPQDHxI

— Randeep S Surjewala (@rssurjewala) December 11, 2017
Earlier, on 7 December, Manmohan had said the people of Gujarat have seen though the "lies" propagated by the BJP during its 22-year-rule in the state, and took a dig at the ruling party over the 'Gujarat model' of development, saying it only benefited the top one percent of the society.
He also said the "achhe din" promise made by the BJP was "nowhere to be seen". Singh had also attacked Modi over demonetisation and GST rollout, saying, "Modiji has betrayed the trust that the people of Gujarat had reposed in him."
The Congress leader had also demanded that the Centre should release the relevant documents and files relating to demonetisation.
With inputs from agencies
Politics
People of Assam have voted for the BJP for the second consecutive term as they have realised that there is no place for 'aatankwad' (insurgency) and 'andolan' (agitation) in the state, Shah asserted
India
The Supreme Court rule prompts it to 'address the challenges of the 21st century, ranging from the pandemic to the rise of intolerance', he added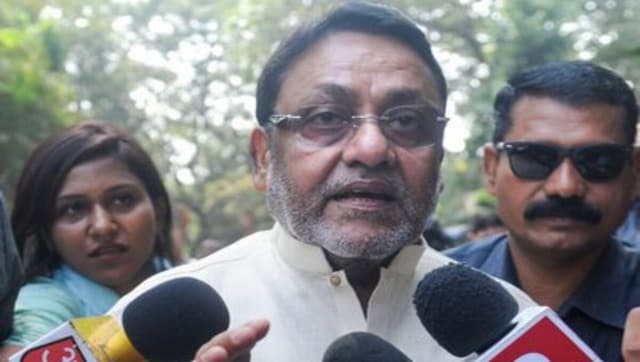 India
Notably, the NCP had offered outside support to the BJP in Maharashtra after the 2014 polls. However, the BJP had come to power with the support of the Shiv Sena