Amit Shah says new BJP HQ in New Delhi is bigger than any other party office in world
With an area of over 1.70 lakh sq ft, the BJP's new headquarters is bigger than the office of any other political party in the world, its president Amit Shah said on Sunday.
New Delhi: With an area of over 1.70 lakh sq ft, the BJP's new headquarters is bigger than the office of any other political party in the world, its president Amit Shah said on Sunday. The party's new headquarters was on Sunday inaugurated by Prime Minister Narendra Modi in presence of former BJP chiefs, a number of Union ministers and office-bearers.
Shah said the BJP is on the course of having its own office in almost every district of the country in a year and noted that the party, at its national executive meeting in 2015, had decided to own an office in 635 of 694 districts in the country.
With Modi lauding Shah and his team for building the multi-storied three-tower premises in 18 months, the BJP chief said the new headquarters is fitted with the latest communication technologies and hosts a spacious social media office.
The Prime minister can address a state executive sitting here, he said. Shah said he had done his research and came to know that with any area of over 1.70 lakh sq ft the BJP office is bigger than that of any other party in the world.
The dream of workers of Jana Sangh, the BJP's forerunner, and the BJP that they have an office of their own has been realised on Sunday, he said.
The office is located at Deen Dayal Upadhyay Marg and it makes the BJP the first major national party to shift its office outside Lutyens' Bungalow Zone, following a Supreme Court directive that party offices should be relocated from there.
The BJP shifting its office may put pressure on other parties to follow suit as almost all of them have been functioning for decades out of residential properties. The saffron party had been working from Ashoka Road for over 35 years while the main opposition Congress' office is at Akbar Road and the two premises are part of the pool of government residences.
Modi and Shah had laid the foundation stone of the new headquarters in August last year and a Mumbai-based architecture company had designed it.
The premises has three buildings fitted with modern communication tools, enabling party office-bearers to coordinate official works with their counterparts in states and local levels in real time. Shah said the country has over 1,600 political parties but only BJP's functioning is based on a cadre-based organisation and democracy.
The party and its crores of workers will work together to realise PM Modi's dream of a new India, he said while paying tributes to late party leaders and workers. Former party chiefs, L K Advani, Murli Manohar Joshi, Rajnath Singh and Nitin Gadkari (the last two are also Union ministers) besides Union minister Sushma Swaraj were on the dais at the event.
Find latest and upcoming tech gadgets online on Tech2 Gadgets. Get technology news, gadgets reviews & ratings. Popular gadgets including laptop, tablet and mobile specifications, features, prices, comparison.
First Cricket News
CAIT a traders body has criticised BCCI's decision to retain Chinese company Vivo as the title sponsor for upcoming season of Indian Premier League.
India
Takign to Twitter, the Union home minister requested those who had come in contact with him in the last few days to get tested for coronavirus and isolate themselves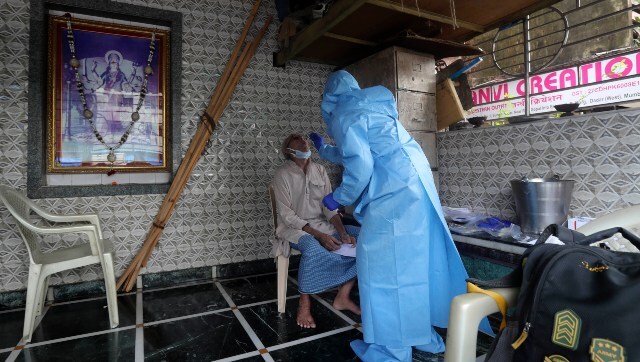 India
Coronavirus Updates: A 49-year-old government employee succumbed to COVID-19 in the Union Territory, while the 34 new cases took the total to 324.