Amit Shah-Narendra Modi focus on expansion ahead of 2019 polls as Rahul Gandhi struggles to revive Congress
The Amit Shah-Narendra Modi leadership know that the 2014 peak in Hindi heartland states can't be repeated in 2019 election and elections thereafter, thus it was important to strengthen and expand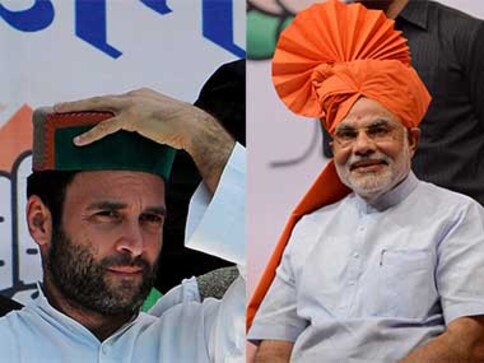 After Amit Shah finished his first speech as BJP president at party's National Council Meeting on 9 August 2014, assembled leaders got a clear sense that the party had turned into a gigantic electoral war machine, which will always be on an aggressive pitch to strengthen, expand and win in all parts of the country. The party will have no place for complacency and leaders would have less time to rest as there would always be new targets and they will keep sweating to vanquish rival parties' fortresses.
"Focus on all every forthcoming election from panchayat to Parliament and win them with full commitment and hard work. Expand our base in states along the eastern coast from West Bengal to Tamil Nadu and also Kerala and convert our votes into seats.... We must focus on them in our march ahead to reach out every nook and corner of the country. We should make BJP's effective presence felt in each and every village panchayat, zilla parishad, municipal corporation and other elected bodies. Let there be no state or Union territory where BJP is not a force to reckon with," Shah had said.
The BJP national president has now set a stiff target of 350 seats for the party in the upcoming 2019 General Election to Lok Sabha. Though it is highly unusual for the president of a ruling party to sound the poll bugle 20 months ahead of the actual elections, given his insatiable appetite to grow and win, the news was not really surprising. Shah set this target after having gone to most of the states during his over 100 days tour, spending a great deal of time with local state, district and block-level workers spread out in far-flung areas across the country.
The select group of 30 leaders including nine Union ministers invited for the meeting was deeply impressed by the kind of homework Shah had done on the issue. The group was given a presentation where 130 "winnable" seats were divided into several clusters, each cluster containing five-seven parliamentary seats. The criterion for identification of such winnable seats was the jump in vote percentage and party candidates position that these constituencies witnessed in the last parliamentary election. The BJP president believes that if these constituencies were nurtured with the right focus and manpower then the party will have a fair chance of winning them in the upcoming parliamentary election.
A Union minister who attended the meeting and has been assigned a cluster told Firstpost that "the work is already in progress in these constituencies. Our full timers are working there. It's not that we (those who have been assigned supervisory task) will begin from the scratch. All of us who have been assigned identified clusters have to visit there twice a month and spend two days (four days in a month) on each visit."
While handing over this assignment, Shah departed from the past. He has chosen a mix of state and central leaders, ministers or otherwise. The basic criterion that he followed was simple — each individual chosen for this assignment had sound rooting in organisational structure.
There is no parallel, not even in Congress during the Indira Gandhi regime, where a ruling party worked so exhaustively for expansion, howsoever far they may be, as the current-day BJP has under Narendra Modi-Amit Shah dispensation.
Shah has picked some ideas from Congress. The Congress for historical reasons never needed to work so hard to win elections. The BJP does not have that advantage but what struck the Modi-Shah leadership was the other pattern behind Congress's sustained victory in parliamentary elections — if Congress did poorly in one state in an election, some other state would counter-balance the loss with surprise gains.
In the 2014 General Election to Lok Sabha, BJP peaked in states where it was strong or had substantive organisational base, winning 282 of the 427 seats where it contested.
Modi created history by winning all the Lok Sabha seats in Gujarat, Rajasthan, Himachal Pradesh, Uttarakhand, Delhi, Goa and the Union territories of Dadra Nagar Haveli, Daman and Diu, Chandigarh and Andaman and the Nicobar Islands. In Uttar Pradesh, BJP won 73 out of 80 seats and showed commendable performance in Maharashtra, Madhya Pradesh, and Chhatisgarh. The party also crossed the 50 percent mark in Gujarat, Uttarakhand, Rajasthan and Madhya Pradesh. The poll percentage average was more than 40 percent in Chhattisgarh, Delhi, Karnataka, UP and Jharkhand.
In contrast, Congress, which once ruled the Centre and practically all states, couldn't even open account in 14 states and seven Union territories. In seven states, Congress either won only one or two seats.
The Modi-Shah leadership know that the 2014 peak in Hindi heartland states can't be repeated in 2019 election and elections thereafter, thus it was important to strengthen and expand.
It was incidental that hours before Shah sounded the poll bugle with a target of 350 seats, Congress vice-president Rahul Gandhi discovered value in unifying opposition forces to defeat the Narendra Modi-led BJP in 2019. It's a different matter though that to achieve the purpose Gandhi chose to put Congress' might behind so called socialist Sharad Yadav, a leader without a party, without state and without support base of any kind.
Rahul, Yadav and a host of other leaders gathered at the Congress event talked of the need to protect the "sanjhi virasat" (shared legacy) and let that be the guiding force to take on Modi. Noone however, cared to explain how Congress, Left, TMC, RLD, JMM, SP, BSP, RJD, etc had some common legacy to share.
A disunited and directionless Opposition with Rahu in the lead role is the biggest asset for BJP. But that's an issue of common knowledge.
But Modi and Shah are not content with that reasoning. In one of the party meetings, Shah said, "Some of our opponents are yet to reconcile to their humiliating defeat in the polls and are currently engaged in forging an unholy alliance of non-BJP parties. They are bewildered and not able to come to terms with the realities of the electoral outcome. We must guard against this Machiavellian political tactics and frustrate their designs."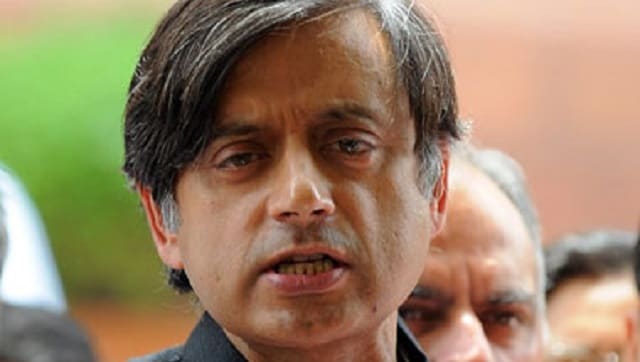 India
The 32-member Parliamentary Standing Committee on IT is scheduled to meet on Wednesday, for which the listed agenda is "Citizens' data security and privacy"
India
Rahul, along with party MPs Pratap Singh Bajwa, Ravneet Singh Bittu, Deepinder Singh Hooda, Gurjit Singh Aujla, Jasbir Singh Gill and other leaders like Randeep Surjewala, also carried banners and raised slogans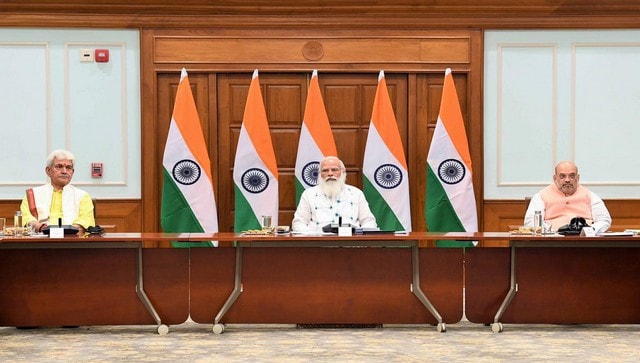 Politics
Let us look at a few smaller equations and solve the larger riddle where Opposition politics stands now