Amit Shah in Bengal: CM Mamata Banerjee suffering from BJP phobia, says party chief
In a swipe at Trinamool Congress supremo Mamata Banerjee, BJP chief Amit Shah on Wednesday said she was suffering from 'BJP phobia'.
Kolkata: In a swipe at Trinamool Congress supremo Mamata Banerjee, BJP chief Amit Shah on Wednesday said she was suffering from "BJP phobia" and claimed that her constant criticism of his party was indicative of its rise in Bengal.
"Mamata Banerjee is having BJP phobia. She is seeing Bharatiya Janata Party everywhere," Shah told reporters here, when asked about her charge that the ruling party at the Centre was intimidating Trinamool leaders.
"No one (from the Trinamool) is in touch with us."
He also rejected Banerjee's allegation that the Narada sting footage scandal was a 'political conspiracy'.
"Trinamool leaders were seen in the video footage taking bribes. Not only Bengal, the entire country has seen it. The allegation is based on evidence, it is not a mere statement of the allegation."
Shah, however, scotched speculation that some Trinamool Congress leaders, allegedly involved in scams like Saradha, Rose Valley and also seen taking money in the Narada sting footage, were in touch with the BJP to save their skin.
"This is all imagination. None one has contacted us," he said at the Kolkata Press Club.
Commenting on the Trinamool's constant criticism of his party, Shah said: "It's a pleasure that the Trinamool is acknowledging the BJP. They used to attack only the Congress and the Left parties earlier."
"The way Mamatadi is criticising the BJP of late, that is a matter of concern for the communists."
The Communist-led Left Front ruled the state from 1977 to 2011, till it was voted out by the Trinamool.
He said after the party's successes in Uttar Pradesh, Uttarakhand, Goa and Manipur, the BJP leadership has coined the slogan 'Ebar Bangla' (This time Bengal), and would reach out across the state with the message.
The BJP remains committed to bringing back the lost glory of the state if it comes to power and would seal the border to stop infiltration from Bangladesh, he said.
"The Bengal government has failed to take steps to check fake currency supply coming from across the Bangladesh border. They have also totally failed to check infiltration of Bangladeshis," Shah said.
He refused to attach much importance to Banerjee's accusation that the BJP was trying to create a religious divide in the state.
"BJP does not indulge in politics over religion. Forget what Mamata is saying. Listen to what people of Bengal are saying."
Criticising the "appeasement politics" of the state government, he said: "I believe that administration in Bengal has been communally driven, that is why cases of clashes have increased."
He said it was "unfortunate" that permission had to be taken from the Calcutta High Court for immersion of idols during the Durga Puja. "This government can't even protect the rights of the people to perform Saraswati Puja."
Responding to a query that the state has slapped cases against state BJP President Dilip Ghosh for spearheading a Ram Navmi rally by wielding a sword, Shah said: "Not a single party worker has been booked in corruption cases. No one was caught before TV cameras taking money. If they violate rules, cases will be registered."
Shah, however, defended Ghosh, who has repeatedly courted controversy for making controversial and provocative remarks.
He said Ghosh is unable to tolerate politics of appeasement and discrimination.
"Dilip da is speaking well now," Shah added.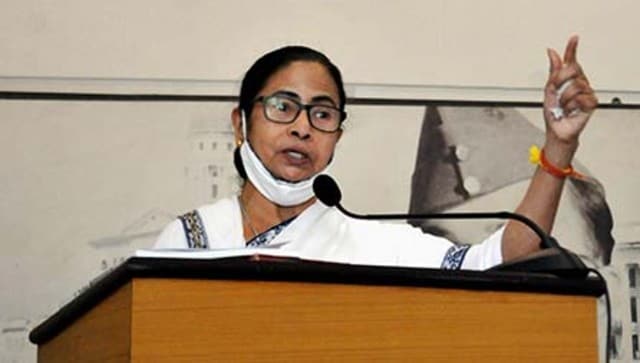 India
The development came shortly before the TMC supremo boarded a flight for New Delhi to unite the Opposition against the BJP ahead of the 2024 Lok Sabha polls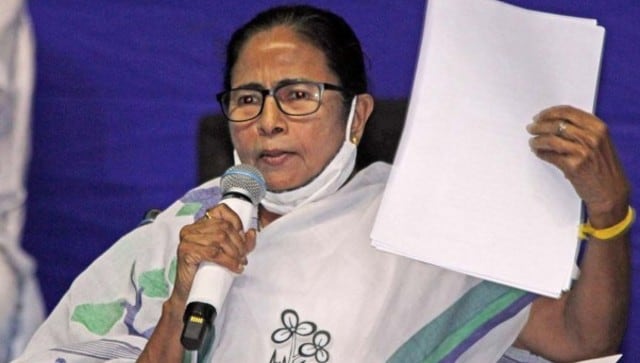 Politics
All this in the backdrop of #AbkiBaarDidiSarkar trending on Twitter, thus further fuelling rumours about a United Front.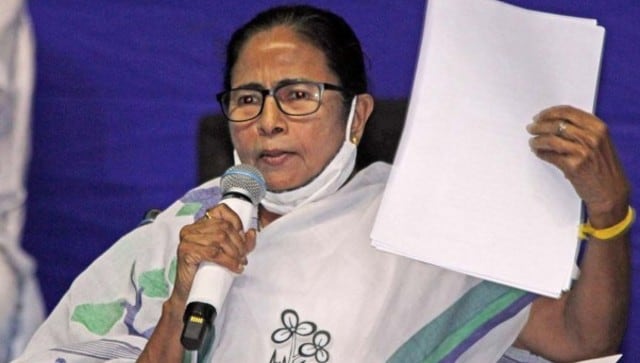 Politics
The rising fuel prices, handling of the second COVID wave and lack of vaccine availability are topics Banerjee will address in her speech