Amit Shah congratulates Jharkhand CM Raghubar Das, party workers on massive BJP victory in municipal polls
BJP national president Amit Shah on Friday congratulated Jharkhand chief minister Raghubar Das, state party chief Laxman Gilua and party workers for the massive victory in the Jharkhand municipal elections
Ranchi: BJP national president Amit Shah on Friday congratulated Jharkhand chief minister Raghubar Das, state party chief Laxman Gilua and party workers for the massive victory in the elections to the municipal corporations, Nagar Parishads and Nagar Panchayats.
The BJP swept all the five municipal corporations for the posts of mayor and deputy mayor, polls for which were held on party lines for the first time in Jharkhand last Monday.
"Heartiest congratulations to Chief Minister @dasraghubar ji, state part chief Laxman Gilua ji and all the party workers of the state on the magnificent victory in the Jharkhand Municipal Corporations, Nagar Parishad and Nagar Panchayat elections," Shah tweeted in Hindi.
झारखण्ड नगर निगम, नगर निकाय और नगर पंचायत चुनावों में भाजपा को मिली भव्य जीत पर मुख्यमंत्री श्री @dasraghubar जी, प्रदेश अध्यक्ष श्री लक्ष्मण गिलुवा जी व प्रदेश के सभी कर्मठ कार्यकर्ताओं को हार्दिक बधाई। भाजपा में विश्वास प्रकट करने के लिए झारखण्ड की जनता का हृदय से अभिनंदन। pic.twitter.com/4kdJbPLkg0

— Amit Shah (@AmitShah) April 20, 2018
He also thanked the voters for reposing their faith in the BJP.
Elated over the poll results, Chief Minister Das said it is a victory of the politics of development of Prime Minister Narendra Modi.
"The people of the country have enormous faith in the leadership of the prime minister," Das said.
Find latest and upcoming tech gadgets online on Tech2 Gadgets. Get technology news, gadgets reviews & ratings. Popular gadgets including laptop, tablet and mobile specifications, features, prices, comparison.
India
The rape survivor had come to the ashram in February to attend a religious function, but got stuck there due to the lockdown, police said
India
Parliament LIVE Updates: Finance Minister Nirmala Sitharaman responded to the Opposition's arguments on the Companies (Amendment) Bill, 2020 in the Lok Sabha on Saturday.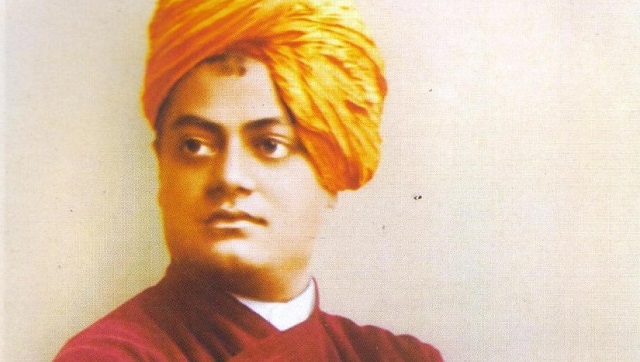 India
In his speech at the first World Parliament on Religion on 11 September 1893, Vivekananda spoke about the need to end religious supremacy and propagated the message of tolerance and acceptance