Amit Shah congratulates Jharkhand CM Raghubar Das, party workers on massive BJP victory in municipal polls
BJP national president Amit Shah on Friday congratulated Jharkhand chief minister Raghubar Das, state party chief Laxman Gilua and party workers for the massive victory in the Jharkhand municipal elections
Ranchi: BJP national president Amit Shah on Friday congratulated Jharkhand chief minister Raghubar Das, state party chief Laxman Gilua and party workers for the massive victory in the elections to the municipal corporations, Nagar Parishads and Nagar Panchayats.
The BJP swept all the five municipal corporations for the posts of mayor and deputy mayor, polls for which were held on party lines for the first time in Jharkhand last Monday.
"Heartiest congratulations to Chief Minister @dasraghubar ji, state part chief Laxman Gilua ji and all the party workers of the state on the magnificent victory in the Jharkhand Municipal Corporations, Nagar Parishad and Nagar Panchayat elections," Shah tweeted in Hindi.
झारखण्ड नगर निगम, नगर निकाय और नगर पंचायत चुनावों में भाजपा को मिली भव्य जीत पर मुख्यमंत्री श्री @dasraghubar जी, प्रदेश अध्यक्ष श्री लक्ष्मण गिलुवा जी व प्रदेश के सभी कर्मठ कार्यकर्ताओं को हार्दिक बधाई। भाजपा में विश्वास प्रकट करने के लिए झारखण्ड की जनता का हृदय से अभिनंदन। pic.twitter.com/4kdJbPLkg0

— Amit Shah (@AmitShah) April 20, 2018
He also thanked the voters for reposing their faith in the BJP.
Elated over the poll results, Chief Minister Das said it is a victory of the politics of development of Prime Minister Narendra Modi.
"The people of the country have enormous faith in the leadership of the prime minister," Das said.
India
Three days of incessant rains have left a trail of death and devastation in the state killing 52 people, damaging roads, bridges and railway tracks besides destroying standing crop.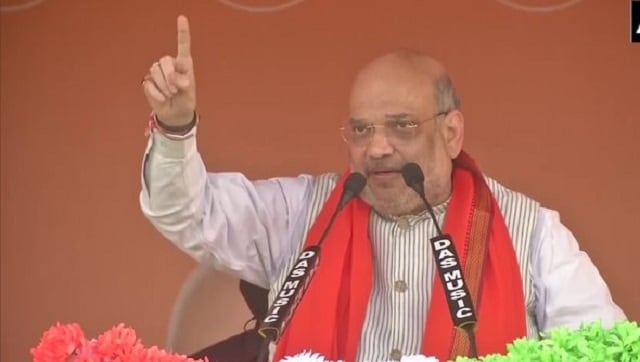 India
During the hour-long meeting, the three ministers were believed to have discussed the availability of coal to power plants and the current power demands.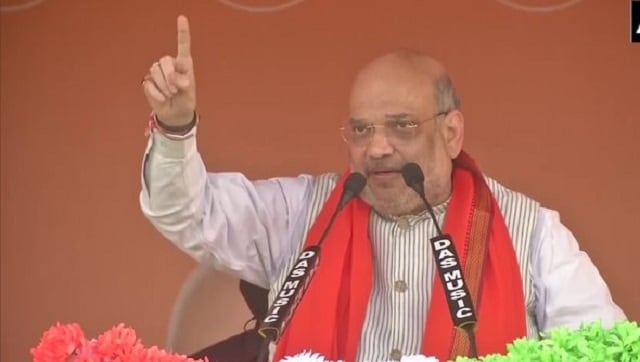 India
Shah said Savarkar had everything that he needed for a good life, but he chose the tough path, which indicated his unwavering commitment to the motherland.