Amid family feud, Akhilesh to launch rath yatra from 3 Oct: Can SP salvage the situation?
Chief Minister Akhilesh Yadav on Wednesday announced that he would take out a 'Samajwadi vikas rath yatra' (chariot march) from 3 October.
Amid raging feud within the ruling Samajwadi Party in Uttar Pradesh, Chief Minister Akhilesh Yadav on Wednesday announced that he would take out a 'Samajwadi vikas rath yatra' (chariot march) from 3 October.
3 अक्टूबर से, समाजवादी विकास रथ-यात्रा, विकास से विजय की ओर pic.twitter.com/Pq5GFu7EbM

— Akhilesh Yadav (@yadavakhilesh) September 14, 2016
The 'chariot ride', which he will take in a special van, would allow Akhilesh to make contact with people in all parts of the state and highlight the achievements of the government, an SP strategist said on Friday.
Assembly elections are due in the state early next year.
The entire programme was chalked out by a young team of party leaders that is coordinating with the chief minister's secretariat for dates and other logistical support, including security.
Akhilesh had also held a state-wide 'rath yatra' ahead of 2012 Assembly elections in which his party had won a clear majority, enabling him to become the youngest chief minister of the state.
He had held the previous rath yatra in 2011, during which he had covered around 5,000 km across UP. According to an earlier report in The Hindu, the 2011 yatra was dubbed then as a "yatra for political change in Uttar Pradesh by ousting the 'corrupt' and 'inept' Bahujan Samaj Party regime".
Akhilesh Yadav had actually used a bicycle to travel the rural areas and the places where the motorised rath could not reach.
Even after he became a Member of Parliament for the first time in 2001, Akhilesh had undertaken a bicycle yatra in the state, which had marked his entry into politics.
In fact, it was SP supremo and Akhilesh's father Mulayam Singh Yadav who had taken out a Kranti rath, gifted by former Haryana CM Chaudhary Devi Lal, back in 1987, said the report.
Akhilesh had made a lot of promises in the 2011 rath yatra ahead of the 2012 Assembly polls.
Attacking the then CM Mayawati, Akhilesh had alleged that the then Mayawati government was corrupt and was responsible for the bad law and order situation in the state. "The CM (Mayawati) stopped the Rs 20,000 which the SP government used to give to an intermediatepass girl under the Kanya Vidya Dhan Yojana. Our government also used to give Rs 500 a month to unemployed youth. Mayawati diverted these funds to her parks. It was your money. If you bring the SP to power, the schemes will be restarted," an earlier India Today report had quoted Akhilesh as saying in 2011.
It is ironic that the Akhilesh Yadav-led SP government in Uttar Pradesh now faces similar allegations. The government is today held responsible by many Opposition leaders and groups of people for the law and order situation, which is still bad in the state.
Akhilesh's current rath yatra will also be launched as the party is mired in controversy after an open fight broke out between CM Akhilesh Yadav and his uncle Shivpal Yadav and broadcasted the fissures within the family.
However, SP leaders are trying to reach a compromise. Ramgopal Yadav, SP national general secretary and Mulayam's cousin, met Akhilesh in Lucknow on Thursday in a bid to defuse the situation after the CM stripped his uncle and cabinet minister Shivpal Yadav of key ministerial portfolios, hours after Mulayam replaced him with Shivpal as the party's state unit chief.
"Differences do take place on some minor point and they can be resolved.... The leadership, though not deliberately, had made a mistake when CM was removed from the post of (state) president (of SP)," Ramgopal, who is known to be close to Mulayam's son Akhilesh, told reporters before the meeting.
"He (CM) should have been asked to resign and he would have tendered it. He could have been told that elections are coming and you continue as CM and the work of state president will be taken care of by him (Shivpal). Some misunderstanding has taken place and there is nothing more to it," he said.
He asserted that there is "no crisis" in Samajwadi Party.
"Many times some decisions are made due to which people feel that there is some problem in the party. There is nothing like that. This happens in all parties in different situations," Ramgopal said.
With inputs from agencies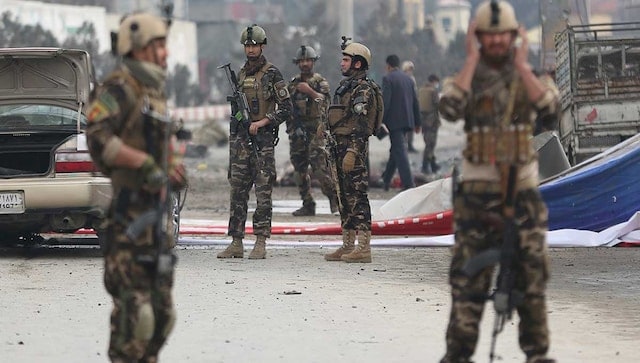 World
SCO also has had an Afghanistan Contact Group since 2005 and it is this panel's meeting that S Jaishankar will be attending in Tajikistan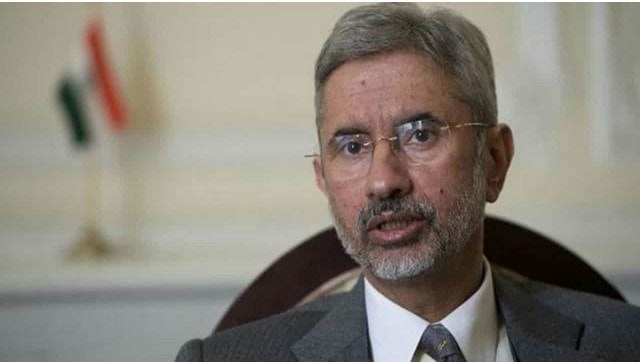 India
The SCO meet assumes significance as it comes amidst global concerns over Taliban fighters seizing control of a large number of areas in Afghanistan
India
The External Affairs Minister said he reiterated India's support for peace, stability and development of Afghanistan