Amarinder Singh slams Oppn parties for disrupting Punjab Assembly, says one day's loss wasted Rs 70 lakh
Punjab chief minister Amarinder Singh hit out at the Opposition AAP and Akali-BJP combine, accusing them of 'wasting' public money and precious time of the House by disrupting Question Hour
Chandigarh: Punjab chief minister Amarinder Singh hit out at the Opposition AAP and Akali-BJP combine, accusing them of "wasting" public money and precious time of the House by disrupting Question Hour and not allowing the state Assembly to function.
Talking to mediapersons outside the House after the Opposition disrupted proceedings, the chief minister said the Shiromani Akali Dal (SAD) and the Aam Aadmi Party (AAP) had turned the sacrosanct precincts of the Assembly into an "akhara"(wrestling ground).
It was against parliamentary traditions to disrupt Question Hour, during which serious public issues were taken up, and the Opposition should have raised any of their concerns during the Zero Hour, he said, after the House was adjourned for 30 minutes due to repeated disturbances.
The chief minister said it was the first time that two Opposition parties were fighting in the House between themselves instead of taking up meaningful issues.
He ridiculed AAP for demanding more time for the session, on the one hand, and then wasting it, on the other. These parties have no agenda except to prevent the House from running smoothly, he said.
The Opposition is out to gain "cheap publicity" at the cost of public money, Amarinder Singh said adding that the exchequer loses Rs 70 lakh due to a day's loss of Assembly business. These "unparliamentary" acts are in total violation of legislative propriety and constitutional norms and ethics, he added.
Referring to a drugs case regarding which AAP members protested claiming a conspiracy against their leader Sukhpal Singh Khaira, Amarinder Singh said the matter was in court. He claimed that the allegations against SAD's Bikram Singh Majithia were being investigated by multiple government agencies.
These are legal matters that should not be fought on the floor of the House, he said. Responding to a question, the chief minister denied having ever giving a clean chit to Majithia. "The matter is being investigated by central agencies and the Punjab Police is extending full assistance to them", he said.
The issue of drugs is a serious concern for Punjab but the Opposition had made a mockery of it by indulging in such gimmickry, alleged the chief minister, after SAD MLAs demanded removal of Khaira as leader of the Opposition and AAP demanded arrest of Majithia.
Amarinder Singh said there was no question of giving a clean chit to anyone but the law will take its own course with no government interference.
Politics
Days after Moily stressed the need for a 'major surgery' on the Congress to make it electorally more competitive, Khurshid said these 'wonderful phrases' are not the answer
Sports
The Punjab government will also observe a day of state mourning in the wake of the passing away of the track and field legend.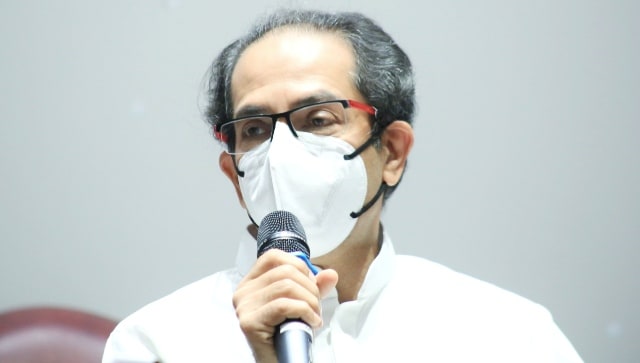 Politics
Speaking on the occasion of Shiv Sena's foundation day, Thackeray said standing on one's own does not mean just fighting elections but fighting for rights.