Amarinder Singh govt presents maiden budget, eyes fiscal stability
Finance Minister Manpreet Singh Badal proposed the budget of Rs 1,18,237.90 crore, with an emphasis on education and social sectors.
Chandigarh: The Congress government in Punjab that came to power in March presented its maiden budget for 2017-18 here today, with a focus on reducing the crushing debt burden and restoring fiscal stability.
Finance Minister Manpreet Singh Badal proposed the budget of Rs 1,18,237.90 crore, with an emphasis on education and social sectors.
He also proposed an outlay of Rs 1,500 crore for waiving the debt of distressed farmers of the state.
For the agriculture sector, the minister proposed to increase allocation by 65.77 percent to Rs 10,580.99 crore in 2017-18.
"The government faces the daunting challenge of fulfilling its promises to the people of Punjab under extreme budgetary pressures. In the first year, our focus will be two-fold: to gradually reduce the crushing burden of debt... and restore its fiscal health while at the same time taking immediate measures to ensure efficient use of resources already allocated by minimising waste and improving accountability," he said.
Total outstanding debt of the state as on 31 March was Rs 1,86,618 crore, including informal debt of Rs 4,435 crore, which have been raised by previous state governments through various agencies without approval of the central government, Manpreet told the Assembly.
Revenue expenditure has increased to Rs 62,733.81 crore in 2016-17, from Rs 18,544 crore in 2006-07, a jump of 238 percent, the minister said further.
During the same period, expenditure on salaries rose to Rs 19,800 crore from Rs 5,783 crore, pension to Rs 8,140 crore from Rs 1,905 crore and interest to Rs 11,982 crore from Rs 4,152 crore.
"Thus, the growing share of salary pension and interest payments in its receipt expenditure prevented the state from achieving revenue surplus," he explained.
Keeping its pre-poll promise, the government proposed Rs 10 crore in the budget for providing smart mobile phones to the youth.
Stamp duty has been proposed to be slashed to 6 percent from 9 percent for registration of properties in urban areas, the state finance minister said.
The outlay of the urban sector has been raised to Rs 4,610.59 crore, from Rs 2,268.18 crore, a raise of 103.27 percent over the previous year.
This includes programmes of Smart Cities, AMRUT, Punjab Municipal Infrastructure Development Fund and Swachh Bharat Mission.
As Manpreet spoke, SAD-BJP members rushed to the Well of the House demanding complete debt waiver. Former deputy chief minister and SAD president Sukhbir Singh Badal and senior Akali leader Bikram Singh Majithia were also present.
The opposition members also took to sloganeering in support of their demand. At one stage, they tore off papers and hurled them towards the Chair though they fell short of the Speaker's seat.
The main Opposition, the AAP, staged a walkout on the issue of debt waiver.
Yesterday, Chief Minister Amarinder Singh had announced waiver of entire crop loans up to Rs 2 lakh for small and marginal farmers (up to 5 acres), and a flat Rs 2 lakh relief for all other marginal farmers, irrespective of their loan amount.
The Opposition demanded total waiver of agricultural debt, saying this was what the Congress had promised at the time of election in Punjab.
Meanwhile, Manpreet said a fiscal consolidation map for all states was one of the major recommendations of the 14th Finance Commission and the state is required to limit fiscal deficit within 3 percent of Gross State Domestic Product (GSDP).
"Unfortunately, this has not happened and rather than achieving the target of 3 percent of GSDP, the fiscal deficit has jumped to 13.89 percent during 2016-17...," he added.
He went on to say the current Congress regime has inherited a heavy debt burden from the previous government.
"When this government took over in March, it was welcomed with the additional liability of Rs 29,919.96 crore (as on March 31, 2017) in the form of loans to settle the so-called Cash Credit Limit (CCL) legacy accounts. As a result, the state government shall have to bear an additional Rs 270 crore per month resulting in an annual liability of Rs 3,240 crore for the next 20 years," he let out.
"Further, the government of the day (previous SAD-BJP govt) had been forcing agencies like PIDB, RDB, PUDA and others to incur debt on its behalf. Most of the time, this debt was used for purposes beyond the mandate of that agency," Manpreet pointed out.
Politics
After Sidhu's tweet subtly hinting at the elevation, media circles were abuzz with news that the appointment is all but a matter of final announcement. But that never came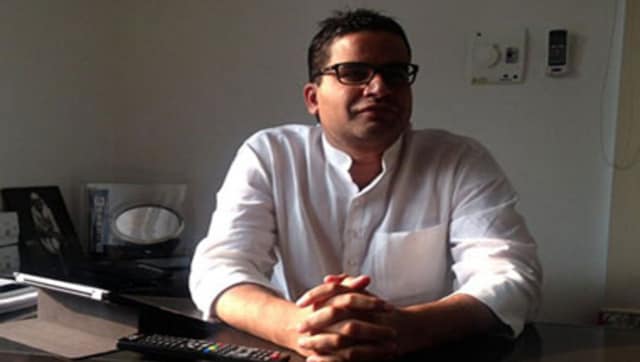 Politics
The newest twist in the tale came on Wednesday when Rahul Gandhi aide Archana Dalmia sent out a tweet giving Kishor a 'warm welcome into the Congress family' only to subsequently delete it
Politics
The meeting comes ahead of the party's Punjab unit revamp and amid reports that Sidhu may get a key role in the organisation.