Amarinder files nomination papers from Patiala
Amarinder Singh today filed his nomination papers from Patiala Assembly segment in the state going to polls on January 30.
Punjab Pradesh Congress Committee chief Amarinder Singh today filed his nomination papers from Patiala Assembly segment in the state going to polls on January 30.
He was accompanied by his family members including wife and Minister of State for External Affairs Perneet Kaur, son Raninder Singh, daughter Jai Inder Kaur and daughter-in-law Rishma Kaur.
He arrived at the local Mini Secretariat and submitted his papers in the office of the Sub Divisional Magistrate Patiala, Anil Garg.
Replying to questions from reporters on his way back, Amarinder said, Congress was confident of forming the government in Punjab as people were looking for change.
He said, people were so upset with the Akalis that they were eagerly waiting for their (Akalis) ouster.
The PCC president also clarified that there was not much dissidence within the party after the announcement of the candidates. He said there were initial reactions but except for one or two persons all those not happy with the list have met him and agreed that they will be campaigning for party candidates.
Rubbishing as baseless Akali Dal chief Sukhbir Singh Badal's charge that Congress tickets were sold for Rs 25 crore each, Amarinder remarked, "Congress party does not sell tickets as Akalis do, but if Sukhbir believes that tickets were really sold and that too for such a whopping amount, he should better realize and pack off as it means Congress was certain to form the government in the state as nobody likes to buy a losing stock."
Amarinder said his son Raninder Singh was allotted the party ticket by the high command in recognition of the fact that he had given a tough fight to Akali candidate Harsimrat Kaur Badal in the Bathinda parliamentary elections.
He said, although Raninder lost, he polled 4.18 lakh votes which was even more than what was garnered by some elected MPs.
He said all the senior leaders of the party from the Centre including Prime Minister Manmohan Singh, Congress President Sonia Gandhi, general secretary Rahul Gandhi will come for campaigning in Punjab in the coming days.
Asked about how many seats Congress expected to win, he said, the party was confident of winning at least 75 seats as indicated by various surveys including those conducted by the state government intelligence agencies. "But our effort will be to increase the number of seats to maximum and each and every candidate is confident of winning," he said.
Replying to another question about his own campaign in Patiala, he said, he may not be able to spend much time in Patiala assembly segment as he has to go to each and every segment across Punjab to campaign for party candidates. "Each resident and every voter in Patiala will be campaigning for me," he said.
PTI
Find latest and upcoming tech gadgets online on Tech2 Gadgets. Get technology news, gadgets reviews & ratings. Popular gadgets including laptop, tablet and mobile specifications, features, prices, comparison.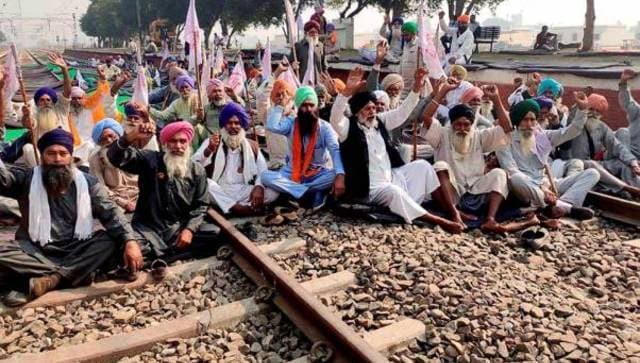 India
Protests at toll plazas, outside railway stations, shopping malls and residences of BJP leaders will continue, the Bharatiya Kisan Union (Rajewal) said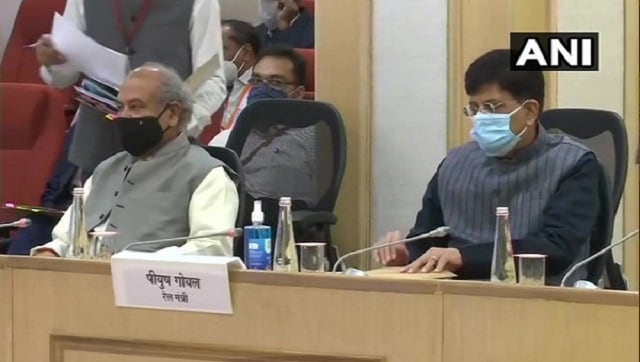 India
Punjab chief minsiter Amarinder Singh, however, welcomed the "positive spirit" in which the farmer unions and the Centre held the discussions and termed it a "constructive development"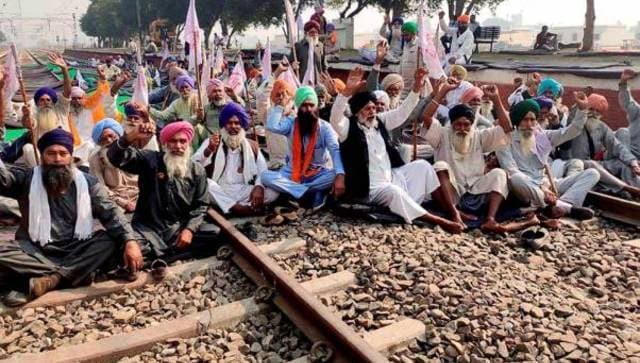 India
The trains will be the first to operate in the state after almost two months of being suspended due to protests by farmers over legislations passed by the Parliament