'Amar Singh saved me from being jailed': Here's what Mulayam Singh was referring to
Just what was the case that Mulayam was referring to when he said Amar Singh saved from being Jailed. Debobrat Ghose meets the man who filed the PIL against Mualayam Singh and his family in 2005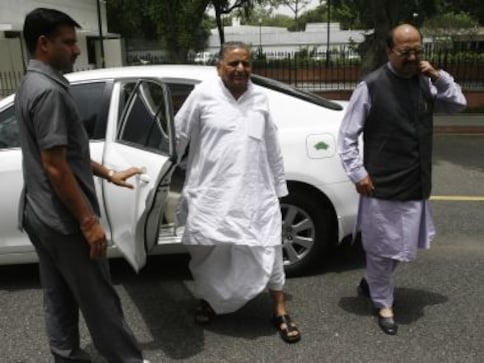 After a heightened family drama over the weekend, Samajwadi Party supremo Mulyama Singh Yadav made a startling statement in a party meeting on 24 October. A statement which was contrary to his basic premise.
The SP chief, known for his family-run politics, told his son and UP Chief Minister Akhilesh Yadav: "Amar Singh ne mujhe sazaa se bachaya. Amar ne bahuton ko bachaya... Ehsaan faramosh mat bano... Amar Singh mera bhai hai (Amar Singh saved me from being jailed. Amar saved many (he meant Akhilesh)... Don't be ungrateful... Amar Singh is my brother."
The scathing remark was made in the presence of several SP leaders and party workers because Akhilesh had called Amar Singh a "dalal" (tout).
And while it was widely seen as just a remark to silence the revolting Akhilesh, it raises a few questions. First, what made Amar Singh so important for Mulayam Singh that the latter didn't hesitate from publicly rebuking his son and political heir Akhilesh? Second, what was Amar Singh's contribution in saving Mulayam from going behind bars? Just what was the case that Mulayam was referring to? And who was the man who wanted to send Mulayam Singh and his family to prison?
The case
It dates back to a winter in December 2005, when Vishwanath Chaturvedi, an advocate, filed a public interest litigation (PIL) alleging accumulation of disproportionate assets by Mulayam Singh Yadav and his family members — Akhilesh Yadav, his wife Dimple Yadav and Mulayam's second son Prateek Yadav. The charge was that Mulayam and his family had illegally accumulated assets worth Rs 100 crore between 1999 and 2005, which was disproportionate to their known source of income. A part of this disproportionate income, was allegedly accumulated during Mulayam's tenure as UP chief minister (2003-07).
Vishwanath Chaturvedi: Man who wants to send Mualaym to jail
Originally from Shivgarh kasba in Raebareli, Uttar Pradesh, Vishwanath Chaturvedi had contested in a bye-election from Haidergarh against present Home Minister Rajnath Singh in 2002. He was not new when it came to targeting Mulayam, though. Prior to the disproportionate assets case, Chaturvedi, a former state secretary of Indian National Trade Union Congress (INTUC), had filed cases against the then UP government on food grain scam and land scam in 2005.
According to Chaturvedi, it was Amar Singh who brokered a deal to get Mulayam out of the mess. "And that's why Mulayam openly rebuked his son, and said that Amar Singh saved him, or else he would have been in jail.The most surprising aspect in Mulayam Singh's disproportionate asset case is that in the last nine years, the CBI has not been able to officially conclude whether a corruption case against Mulayam and his sons Akhilesh and Prateek has to be investigated further or closed for want of evidence," Chaturvedi told Firstpost.
Political ups and downs
The disproportionate assets (DA) case has seen several twists and turns, along with political maneuvering. "This case also resulted in the decline of the Left Front, which was giving external support to the Manmohan Singh-led United Progressive Alliance (UPA) government at the Centre," said Chaturvedi.
In 2008, the crisis within the UPA-I deepened over the Indo-US Nuclear Deal and the four-party Left Front, with its 59 MPs threatened to withdraw its support. "Here Amar Singh appeared as a crisis manager, who brokered an understanding between the UPA and Mulayam Singh, and the latter supported the UPA government with his 39 MPs. Several compromises were made and some got benefitted out of it. Manmohan Singh could get rid of the Left Front. In the disproportionate case, Mulayam's daughter-in-law, Dimple Yadav, wrote to then PM Manmohan Singh denying the allegations against her. Subsequently, Dimple got a relief as the then Solicitor General GE Vahanvati gave opinion that her assets couldn't be clubbed with Mulayam's because she held no public office," said Chaturvedi, who reportedly was quite close to the Congress top leadership at one point of time.
"I too had faced lots of pressure and life-threats. I've been out of UP for over a decade. Even Amar Singh in the presence of a senior Congress leader and former union minister offered me a huge sum to put an end to this episode, but I didn't budge," he claimed.
Status of the case
Lot of water has flown since 2009, when the Yadavs had told the court as to whether a CBI probe could be ordered without the consent of the state government which was done in this case.
"In December 2012, the SC delivered judgement on my petition and the review petition of Yadavs, ordering that the CBI inquiry should continue," said Chaturvedi. However, in September 2013, the CBI stated that it was closing the case against the Yadavs due to insufficient evidence of disproportionate assets. As a result the BJP took on the Congress, blaming the party for allegedly "misusing CBI for political purposes".
"The fact is that the UPA government had to pass its ambitious Food Security Bill in the Parliament in 2013, and Mulayam created pressure on the government. The then CBI director Ranjit Sinha had mentioned about the closure of Mulayam's case, and the media interpreted that the case had been closed," he mentioned.
"CBI can't announce closure of a case and only the court can do it. The CBI has to approach the court for closure of a case. In Mulayam's case, I complained against it to the Prime Minister's Office, Central Vigilance Commission and other agencies concerned. The truth is that the closure hasn't taken place yet. I'm moving court on this issue of closure," said Chaturvedi, adding he is not ready to give up.
Politics
Khan, who walked out of jail a few days ago, had been lodged in Sitapur jail since February 2020 last year as many cases are registered against him
Politics
Shafiqur Rehman Barq said Hindus and Muslims should ensure that such propaganda is stopped as every mosque is now being seen with suspicion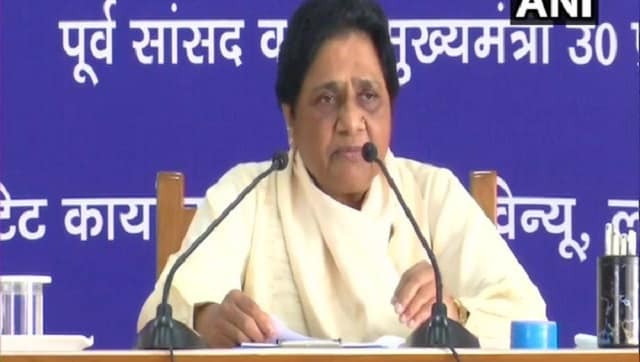 Politics
Mayawati also hit out at the BJP government for allegedly targeting the poor, Dalits, tribals and Muslims and harassment of its political opponents