Alliance with BJP a challenge but necessary: CM Mehbooba Mufti
Chief Minister Mehbooba Mufti on Tuesday described PDP's alliance with BJP and the common minimum programme between the two parties as a 'challenge' but said it was necessary
Srinagar: Jammu and Kashmir Chief Minister Mehbooba Mufti on Tuesday described PDP's alliance with BJP and the common minimum programme between the two parties as a "challenge" but said it was necessary for bringing out the state from the "morass".
She told the assembly that PDP had entered into an alliance with BJP to seek national reconciliation on political and economic challenges confronting the state amid her hopes that "leaders at the Centre have understood the ground realities in J&K and they want to improve the situation," including in the context of revocation of controversial Armed Forces Special Powers Act (AFSPA).
Replying to a debate on the Motion of Thanks to Governor's Address, the PDP chief said that after the hung verdict in the 2014 assembly polls, her party had received offers of alliance from National Conference and Congress but these were rejected as it would have proved to be a "disaster" for the state, like in 1987.
Describing PDP's alliance with BJP as a "challenge", she said the purpose of the tie-up was to catalyze reconciliation and confidence building within the state and across the Line of Control (LoC) to create an enabling environment for sustainable peace, all-round economic development and prosperity of J&K.
"I am here to fulfill the dream and vision of Mufti sahab (her father and former Chief Minister Mufti Mohammad)... Our 'Agenda of Alliance' (between PDP and BJP) is a big challenge and if we fulfill it, implement if fully, I feel, we can take Jammu and Kashmir out from this morass," Mehbooba said.
"I assure this august House that we will continue to pursue implementation of this agenda with unflinching
consistency to address the enormous challenges confronting J&K," she said.
She said the 'Agenda of Alliance' outlines a comprehensive roadmap for the coalition government and it would be implemented in letter and spirit to address the challenges confronting the state.
"I am confident that if we succeed in implementing the Agenda of Alliance, it will take care of most of the problems facing J&K, faced as it is with decades-old political uncertainty, economic deprivation, development deficit, unfulfilled aspirations and mounting unemployment," she said.
She said Sayeed had a vision that given the decisive mandate enjoyed by Prime Minister Narendra Modi, the Centre would take "effective and realistic steps" to address the political, economic and administrative challenges confronting the state.
"Mufti sahab's vision was not only to bring the people of various regions within the state closer to each other, but to bridge the trust deficit between J&K and the rest of the country and that is why he joined hands with BJP to carry through this enterprise of hope," she said.
"It is not about the BJP and PDP, it is about an inclusive government which will strive towards pulling J-K out of the morass," she added.
India
These exchanges took place at Punjab's Attari, along the Rajasthan front and in Jammu, and with the BGB along the border with Bangladesh
India
Tamil Nadu, Andhra Pradesh, Karnataka, Odisha, Maharashtra and Kerala are among the states where the COVID-19 infection numbers increased in several districts or have not in general dipped like in most other states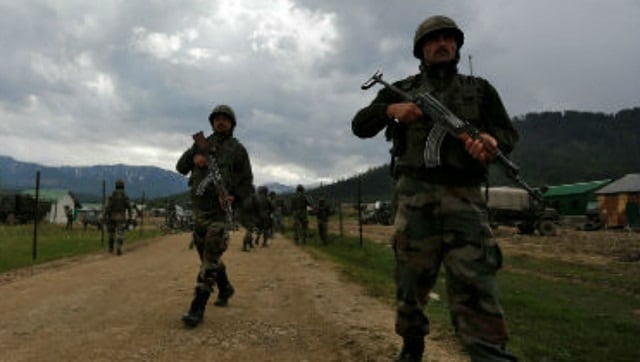 India
The police said that one of the militants, identified as Fayaz War, was involved in several attacks and killings of civilians and security personnel. He was the last perpetrator of violence in north Kashmir