'All cash is not black and all black is not cash': Rahul Gandhi attacks Narendra Modi over demonetisation
Lashing out at the NDA government over demonestisation, Congress vice-president Rahul Gandhi on Thursday said that 8 November will be observed as the barsi of 'note bandi' (demonetisation).
Stepping up his attack on the NDA government over demonestisation and GST, Congress vice-president Rahul Gandhi on Thursday said that people's trust in the government is dead.
"In a couple of weeks from now, we will observe the death anniversary of Rs 500 and Rs 1000 notes," Gandhi said during a speech at the PHD Annual Awards for Excellence 2017 at New Delhi.
The Congress leader attacked Prime Minister Narendra Modi for going through with the demonetisation in November 2016. "It was a move, taken without thought, consultation or concern of the consequences," he said.
#LIVE -- The trust is this Government is dead. PM and his men in this Govt believe everyone in this country are thieves: Rahul Gandhi pic.twitter.com/gNLoPakN3T

— News18 (@CNNnews18) October 26, 2017
Asserting that the prime minister failed to acknowledge the result of the move, Rahul said: "All cash is not black and all black is not cash. Without understanding this basic concept, the government unleashed terror over the citizens of India. Millions lost their jobs and livelihood. To do that, you need someone with a very big chest but a small heart."
Gandhi said that the only way trust comes is by listening to each other. "Today no one in this government is listening to the pain of our people," he said. He mentioned that at a global stage, India was being repeatedly asked if it still believed in its values of compassion and non-violence. "People once looked up to us for our values and leadership. Today, they laugh," he said. 
The Congress vice-president, who was the chief guest at the event, added that demonetisation had hurt the unorganised sector, in which many businesses were affected or forced to shut down. He also addressed the issue of unemployment, saying that the NDA government had created a toxic environment for the country's youth. 
Rahul Gandhi takes a jibe at Modi Government, says 'Start-up India' cannot be 'Shut up India' pic.twitter.com/ZPLBzdqM9D — News18 (@CNNnews18) October 26, 2017
Speaking on his "Gabbar Singh" analogy for GST, the Congress vice-president said that by introducing the tax reform, the government "is only adding to the distress of the people".
He said that the reform was flawed in its structure, and was forcing business to incur massive costs. "GST has already unleashed a tsunami of tax terrorism. SMEs (Small and Medium Enterprises) are screaming and drowning," he said.
Gandhi had earlier dubbed the tax reform as "Gabbar Singh Tax" during a rally in Gujarat and on his Twitter account. During the event on Thursday, he said: "Our position is that the GST is over-complicated. There are shortcomings. The 28 percent tax should be capped at 18 percent. Our position is that GST will have to be changed and reformed."
Responding to a question on the governance under Congress' rule, Gandhi said, "Under the UPA rule, the power was not concentrated at 10 Janpath. We speak to ministers in the BJP government. Even ministers like Sushma Swaraj don't have power in this government."
Gandhi, however, acknowledged the flaws during his party's rule. "I am not saying the Congress was running an exceptional government. There were shortcomings. I am saying that the new government of Congress would be decentralised; it would be a government that distributes power," he said.
Gandhi also attacked Finance Minister Arun Jaitley over the state of the economy, alleging that while businesses were drowning, the minister had "the nerve to go on TV every other day and say that 'things are just fine'".
Modi and his government had fired a "double tap" at the heart of the economy, he said. "First note ban, bang, and then GST, bang, crippled our economy," he said.
"The way this regime is working — or not working — has led to a 'double tap' killing of the Indian economy. Commandos in a hostage situation fire what is called a 'double tap' - two quick shots fired in the chest to ensure that their devil's target is down, is dead," he said.
With inputs from PTI
India
As part of the celebrations, Union Health Minister Mansukh Mandaviya requested people to get themselves vaccinated and also help others to receive their jab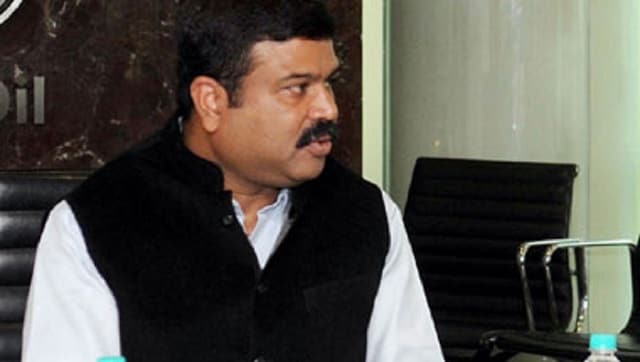 India
The minister's response came after the former Congress president called for the postponement of the NEET examination as many other examinations are scheduled around 12 September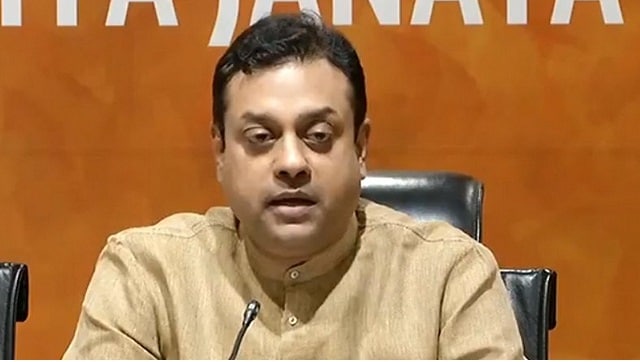 India
BJP national spokesperson Sambit Patra, in a press conference, alleged that the Congress sacrificed not only the Kashmiri Pandits but also the development of the region