Akhilesh Yadav to take out UP poll campaign, may skip Samajwadi Party's silver jubilee celebrations
Akhilesh in his letter to the party chief points out that the SP vikas rath yatra was initially planned from 3 October, which got delayed due to 'certain reasons.'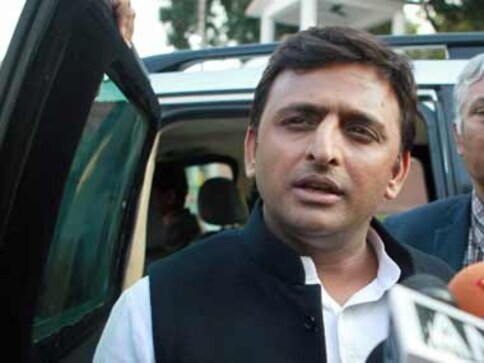 Ahead of assembly polls in Uttar Pradesh, Chief Minister Akhilesh Yadav has decided to plunge headlong into the battle for the throne of country's most populous state. In a letter addressed to his father and Samajwadi Party leader Mulayam Singh, Akhilesh wrote, in his official capacity as the chief minister, that he will be going ahead with the 'vikas rath yatra' as planned.
Akhilesh, in his letter to the party chief, points out that the SP 'vikas rath yatra' was initially planned for 3 October, which got delayed due to "certain reasons." Therefore, he stated that without any further delay, he will proceed with the election campaign.
Akhilesh merely sought to inform Mulayam of his programme and stated that the detailed schedule of his campaign will be shared with the district heads from time to time. The chief minister also lamented the time lost in starting the campaign as he pointed out that all major political parties have already launched their campaigns.
The letter, however, according to CNN-News18, is reflective of the ongoing strife between the Yadav clan due to two reasons: One, the letter is written in his official capacity as the chief minister and not as a party worker, which indicates he is trying to assert his position, and two, Akhilesh has merely sought to "inform" his father which according to the news channel is not in line with the Samajwadi Party's traditions where Mulayam's nod is usually sought before taking decisions.
Akhilesh's letter is also giving rise to speculations that the UP chief minister may excuse himself from attending the grand silver jubilee celebration of the party due to be held on 5 November, just two days after the CM starts his rath yatra.
Akhilesh Letter by Firstpost on Scribd
Meanwhile, BJP spokesperson GVL Narasimha Rao said that there is a deep rift in the family.
The Samajwadi Party, however, tried to downplayed the development. Party spokesperson Gaurav Bhatia told CNN News-18 that he doesn't see anything mentioned that may indicate that Akhilesh may not attend the silver jubilee celebration and dubbed the report a mere presumption of news channels. When questioned about the tonality of the letter that appears to be informative in nature rather than a request, Bhatia said that he thought the letter was quite respectful in his opinion.
"Media's job is difficult today as they are trying to read too much in a letter that merely seeks to inform the national president of a decision of the chief minister," Bhatia quipped in.
It is instructive to note here that the Samajwadi Party had announced that Akhilesh Yadav will be its Chief Ministerial face only two days ago. Last week, Mulayam Singh had said that legislators would decide the next chief minister after the elections due early next year. This had triggered speculation that Chief Minister Akhilesh Yadav had lost the goodwill and support of his father and party chief.