Akhilesh Yadav: People want Yogi Adityanth to become 'samajwadi'
Lucknow: Leader of the SP Legislative Party in the upper House of the Uttar Pradesh legislature Akhilesh Yadav said the BJP's clarion call 'Sabkaa Saath, Sabkaa Vikaas' is actually a 'samajwadi' (socialist) slogan.
Lucknow: Akhilesh Yadav on Monday said the BJP's clarion call 'Sabkaa Saath, Sabkaa Vikaas' is actually a 'samajwadi' (socialist) slogan.
He also said that the people of the state want that Chief Minister Yogi Adityanth become a 'samajwadi'.
Participating in a discussion in the Legislative Council on the governor's address, Akhilesh said, "You talk about 'Sabkaa Saath, Sabkaa Vikaas'. This is a samajwadi slogan. We do not know that whether the chief minister wants to erase samajwadi or associate with it. The people of the state want him to become a samajwadi."
The former chief minister claimed that the good work done by the Samajwadi Party government cannot be matched with that of any other previous dispensations.
"The target before the current government is to perform better than the previous Samajwadi Party government. Along with Uttar Pradesh, there is a BJP government at the Centre too. So, there should be no shortage of resources for the chief minister," he said.
"GST will fill the coffers of the government. Owing to demonetisation, there is a lot of money with the Centre," Akhilesh said and asked the chief minister to try to bring resources from the Centre.
The SP leader said that Adityanath is talking about new excise policy, e-tendering and metro rail and he has got an opportunity to create history.
Asserting that his government had completed the Lucknow Metro Rail project, Akhilesh said, "Now the chief minister is talking about metro rail projects in Gorakhpur and Jhansi. We
will wait to see the completion of the project."
Raising the issue of cow protection, he said, "We are of the view that the government should shut down all slaughter h ouses and stop export of meat. But this will not happen, as you (BJP government) do not have the courage to do so."
Attacking the state government on loan waiver to farmers, Akhilesh said, "Your words to the people and those inside the House are different."
On the Mathura's Jawahar Bagh incident, Akhilesh said, "It is alleged that we had settled people in Jawahar Bagh. The reality is that people in disguise of saints had come there."
"We complied with the court's order and tried to evict people from Jawahar Bagh in a peaceful manner. We had faith in the saints and thought that they are good people," he added.
India
The external affairs minister will attend the UN General Assembly and participate in plurilateral meetings of the Quad, IBSA, BRICS, India -- Presidency Pro Tempore CELAC, India-CARICOM and other trilateral formats, such as India-France-Australia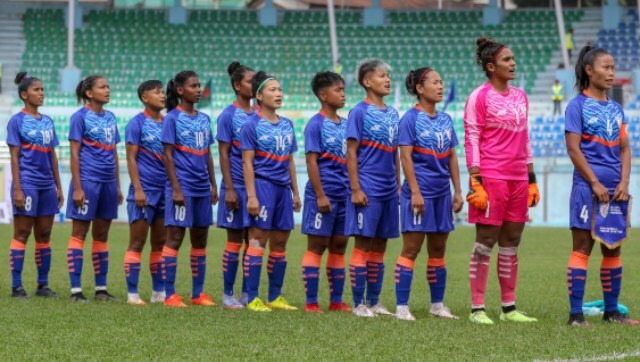 Football
The Indian women's football team is upbeat on the eve of their semi-final match against Nepal in the SAFF Championship.
India
Amit Shah will reach Jammu on September 30, address a rally in Rajouri on October 1, arrive in Kashmir the same evening and then address a rally in Baramulla town at 11 am on October 2