Akhilesh Yadav on MK Stalin's 'Rahul for PM' remark: 'Not necessary that alliance has the same opinion'
Akhilesh Yadav hinted at his disapproval of DMK president MK Stalin's support for Congress president Rahul Gandhi.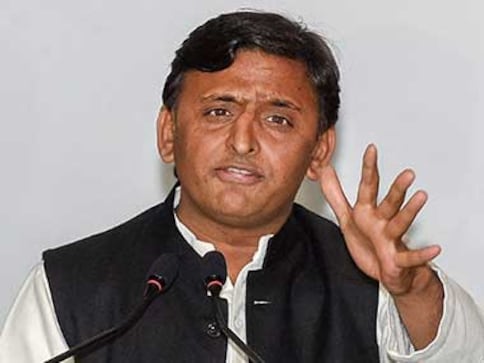 Former Uttar Pradesh chief minister and Samajwadi Party president Akhilesh Yadav on Tuesday hinted at his disapproval of DMK president MK Stalin's support for Congress president Rahul Gandhi as the Opposition's prime ministerial candidate in the 2019 polls.
"People are unhappy with BJP. Telangana chief miniser, Mamataji and Sharad Pawarji had attempted to bring together all leaders to form an alliance. If someone is giving his opinion, (it) isn't necessary that alliance has the same opinion," ANI quoted Yadav as saying.
On Sunday, Stalin had made a strong pitch for Rahul as the prime ministerial candidate, saying the Gandhi scion had the ability to defeat the "fascist" Narendra Modi government.
Stalin's plea is in line with the tradition of his late father M Karunanidhi, who had earlier invited Indira Gandhi and Sonia Gandhi for leadership roles.
The DMK president was speaking at a rally attended by chief ministers of Andhra Pradesh and Kerala N Chandrababu Naidu and Pinarayi Vijayan respectively.
Incidentally, Naidu, following his split with the BJP-led NDA earlier this year, is attempting to cobble up a mega-coalition of anti-BJP front for the next parliamentary elections.
Stalin had recalled that Karunanidhi had in 1980 extended support to Indira Gandhi. Similarly, he had made an invitation to Sonia Gandhi in 2004, saying "Welcome daughter-in-law of Indira Gandhi, India's daughter should Win."
"In 2018, on the occasion of unveiling Thalaivar Kalaignar statue, I propose, we will install a new prime minister in Delhi. We will build a new India, as the son of Thalaivar Kalaignar, I propose the candidature of Rahul Gandhi from Tamil Nadu," Stalin had said.
The rally followed the unveiling of a bronze statue of Karunanidhi at the DMK headquarters Anna Arivalayam. Congress Parliamentary Party chairperson Sonia Gandhi and Rahul were also in attendance at the event.
"Rahul has got the ability to defeat the 'fascist Nazist' Modi government. I appeal to all my respected party leaders on the dais. We will strengthen the hands of Rahul Gandhi. We will save this nation," Stalin added.
Opinion
The biggest success of demonetisation, is the fact that anywhere between 2 lakh crore rupees and Rs 5.4 lakh crore of money that was earlier outside the ambit of the tax net and largely unaccounted for, came to be a part of the formal banking system
Entertainment
In response to a Twitter user's appreciation post for Gandhi, Agnihotri wrote, "I like the ease with which he wears warm jackets indoors and goes without jacket outdoors. Also, ease with which he drinks chai outdoors and 5 course meal indoors. Easy drama. Easy followers. Good one."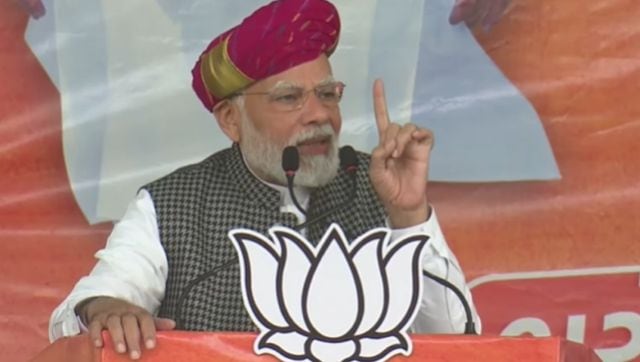 Opinion
In every way, Narendra Modi gains from this needless controversy before the nine state elections this year and the general election next year. And a master politician like him will not let this opportunity for his opponents to malign themselves go waste