Akhilesh Yadav fires barbs at Yogi Adityanath's Taj visit, says waiting to see his photo in front of monument
Akhilesh Yadav on Monday slammed the upcoming visit of Uttar Pradesh chief minister Yogi Adityanath's to the Taj Mahal and said that he is waiting to see how the chief minister gets photographed infront of the monument.
Samajwadi Party chief Akhilesh Yadav on Monday mocked at Uttar Pradesh chief minister Yogi Adityanath over his upcoming visit to the Taj Mahal.
Akhilesh, taking a dig at BJP leaders' recent controversial remarks about the historical monument, said that he is waiting to see how the chief minister gets photographed in front of the monument. Adityanath is scheduled to reach Agra on Wednesday and visit the monument on Thursday.
Akhilesh told reporters that he has visited the monument both as a student as well as the Chief Minister of Uttar Pradesh because he could appreciate architecture, The Times of India reported. He was responding to a query about the recent comments by BJP MLA Sangeet Som and the controversy surrounding the UNESCO world heritage site.
"Ab intezaar kewal itna hai …ki Mukhya Mantri jab jayenge aur Taj Mahal ke samne unki photo aayegi to woh kaisi lagegi … iska intezaar hai (I am waiting to see how the chief minister's photograph in front of Taj would look)," Akhilesh said, according to The Financial Express.
The news conference was reportedly organised to felicitate Samajwadi Chatra Sabha leaders who won the student union elections in Allahabad University and various colleges of east Uttar Pradesh.
Adityanath's Taj visit is largely being seen as a damage control move after the media reported that the monument was missing from the state tourism booklet called 'Uttar Pradesh Paryatan-Apaar Sambhavnayen' and the BJP leader called it a blot on Indian culture. The chief minister said that the Taj Mahal is important, specifically in terms of tourism. "it is our priority to provide facilities and safety to tourists there (Agra)."
He further said that he does not agree with Som's remarks because Taj Mahal is a part of India's heritage and was built by India's labourers.
Som, while talking about the removal of the Taj Mahal from the tourism booklet had said, "Many people were disappointed that the Taj Mahal was removed from Uttar Pradesh tourism booklet. What history are we talking about? The creator of Taj Mahal (Shahjahan) imprisoned his father. He wanted to wipe out Hindus. If these people are part of our history, then it is very sad and we will change this history."
Vinay Katiyar, another leader from the party, had also claimed that the Taj was Lord Shiva's temple called 'Tejo Mahal', which was converted into a mausoleum by Shahjahan.
However, incidentally, Adityanath had himself said that the monument has no connection with India's culture in June this year. According to him, the UNESCO world heritage site in Agra isn't Indian enough. The context of his comments was regarding gifts and souvenirs given to foreign dignitaries visiting the nations.
"Foreign dignitaries visiting the country used to be gifted replicas of the Taj Mahal and other minarets which did not reflect Indian culture... This is the first time this has happened that when India's Prime Minister Narendra Modi goes abroad, or any foreign president visits India, he is gifted the Shrimad Bhagavad Gita or the Ramayan," Adityanath had said at the time.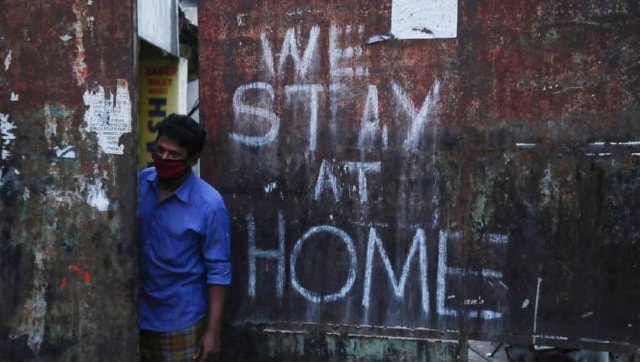 India
A maximum of five people are allowed at religious places, while 25 persons can attend wedding ceremonies or any function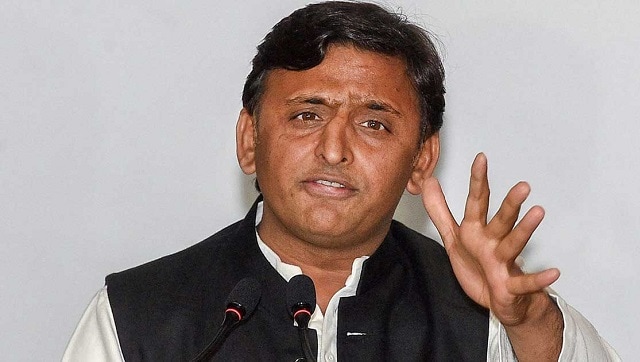 Politics
At present, there are 18 Bahujan Samaj Party MLAs in the 403-member Uttar Pradesh Legislative Assembly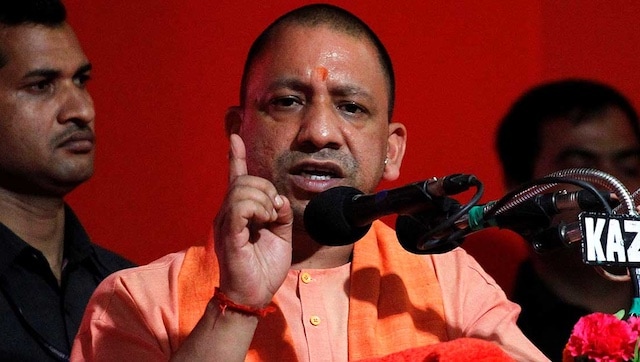 India
There will be relaxation in curfew in all districts from Wednesday, from 7 am to 7 pm, for five days as active cases have come below 600