AIADMK standoff: Despite being sidelined, Dhinakaran continues to reshuffle party ranks
The combative Dhinakaran removed a number of senior party functionaries, including senior ministers, from various posts.
Chennai: Unfazed by the attack from Chief Minister K Palaniswami's camp, who questioned the validity of several appointments made by him, sidelined AIADMK (Amma) deputy chief TTV Dhinakaran today continued to reshuffle party ranks.
The combative Dhinakaran removed a number of senior party functionaries, including senior ministers, from various posts. Among others, Dhinakaran sacked senior cabinet ministers P Thangamani and SP Velumani as district secretaries of Namakkal and Coimbatore (suburban), respectively. He also removed their colleague M Natarajan as the district secretary of Tiruchirapally City unit.
Further, Dhinakaran sacked Tiruchirappally (suburban) Secretary T Rathinavel, MP. Tiruchirapally City and Tiruchirapally suburban units will henceforth function as Tiruchirapally City, North and South districts, he added. Thangamani and Velumani, besides former Ministers V Murthy, T K M Chinnaiah, BV Ramana and Mukkur N Subramanian were also removed by Dhinakaran as AIADMK Organisation Secretary.
Further, Tirupur City district secretary and former Minister MSM Anandan was also booted out. He was replaced by former MP C Sivasamy.
Dhinakaran also removed MPs KR Arjunan and SR Vijayakumar as secretaries of Nilgiris and students's wing secretaries.
He also announced reshuffling of various other party units. All the changes were being made with the approval of party chief VK Sasikala, he said in a statement. Earlier in the day, thePalaniswami camp had hit out at Dhinakaran, saying he had been removed as Deputy General Secretary on August 10 itself and that the sackings and appointments made by him were not valid.
Dhinakaran had "no authority or qualification" to remove those appointed by late AIADMK chief Jayalalithaa from party posts and his announcements in this regard were not binding on party affairs, a resolution adopted at the meeting said.
The meeting, among others, had also decided to convene the party's General Council, which could possibly take a call on removing Sasikala from the AIADMK.
Politics
An influential section of Sasikala loyalists, led by Chief Minister E K Palaniswamy on Tuesday revolted against the AIADMK general secretary, resolving to "delink" the party and the government from her family, and extending a hand of friendship to the rival O Panneerselvam camp.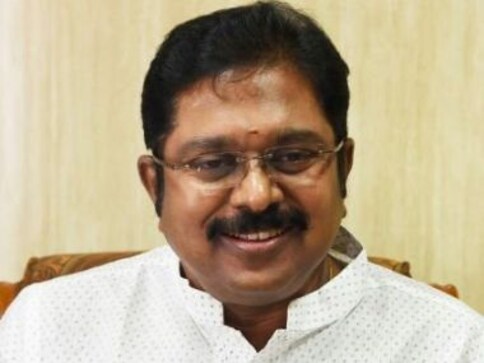 Politics
Dinakaran, who is accused of trying to bribe an Election Commission official in a bid to retain the 'two-leaves' symbol of AIADMK, however, maintained that he did not pay any money to Sukesh in this regard, police said.
Politics
It may seem the last roll of the dice in the ongoing political saga in Tamil Nadu but those in the know say it ain't over till VK Sasikala sings.