AIADMK row: Rival factions hold separate Iftar parties in Tamil Nadu
Rival factions of ruling AIADMK, led by Chief Minister K Palaniswamy and his predecessor O Panneerselvam respectively hosted separate Iftar parties on Wednesday.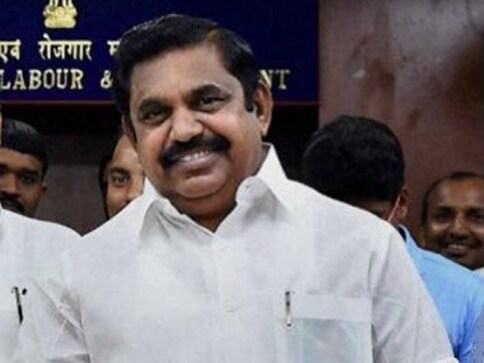 Chennai: Rival factions of ruling AIADMK, led by Chief Minister K Palaniswamy and his predecessor O Panneerselvam respectively hosted separate Iftar parties on Wednesday.
At the Iftar hosted by the AIADMK (Amma) faction, Palaniswamy, also the party headquarters secretary, said his government would remain firm on secularism and social justice policy as laid down by former chief minister Jayalalithaa. "The praying rights and culture of minorities will not face any impediment in this government, which is functioning on the lines of Amma (the late J Jayalalithaa)," he said.
It will stand by the welfare of all sections, including minorities, he said in comments that came a day after he said the state government would implement the court order on the Centre's ban on sale of cattle in markets for slaughter.
Meanwhile, senior AIADMK leader and Ramanathapuram MP S Anwhar Rajhaa denied reports that a section of the ruling party MLAs owing allegiance to the faction's deputy general secretary TTV Dinakaran did not attend the Iftar hosted by Palaniswamy. "All the MLAs came," he told reporters without elaborating. He, however, parried a question whether Dinakaran was invited for the Iftar party.
Earlier, a section of ministers had revolted against Dinakaran and asked him to stay away from party affairs. Though he had in April said he would step aside,earlier this month asserted he asserted he would continue doing party work. Meanwhile, AIADMK Puratchi Thalaivai Amma faction led by former chief minister Panneerselvam also hosted an Iftar party for members of Islamic community and others.
True supporters of AIADMK were with him as he was following the path shown by late AIADMK Supremo Jayalalithaa, he said. "It was Amma who showed us to the world. Whatever happens around us, our objective should be to always remain calm and move towards victory," Pannerselvam said. Some others, for that matter, thought they had money and power with them and that they alone will emerge triumphant, he said without naming anybody.
"But we have love and compassion. We have honesty, justice, truth and dharma. Lakhs of supporters walking the dharmic path are with us and so are people of Tamil Nadu."
"With the help of those supporters, with the support of the people of Tamil Nadu and the blessings of Amma, victory will come our way as we walk the path of dharma," he said.
Tamil Maanila Congress(M) president GK Vasan along with a host of leaders shared the dais with Panneerselvam on the occasion. Referring to a small story from the life of Prophet Muhammad, Panneerselvam said whoever stays calm till the end always emerges victorious.
"I am quoting this incident from Prophet Muhammad's life just to convey how being patient is important. If you think I am referring to the current political situation (in Tamil Nadu) I am not responsible for that", he said.
Stating that many schemes were introduced by the late chief minister for the benefit of Muslims in the state, Panneerselvam said even some schemes that were not introduced by Islamic countries have been launched by Jayalalithaa. "Setting up of memorial to Quaid-e-millath (founder of Indian Union Muslim League), increasing the rice quantity for preparing the gruel during Ramzan month were some of the few.
Some of the schemes (introduced by Jayalalithaa) were even hailed by Islamic countries," he said.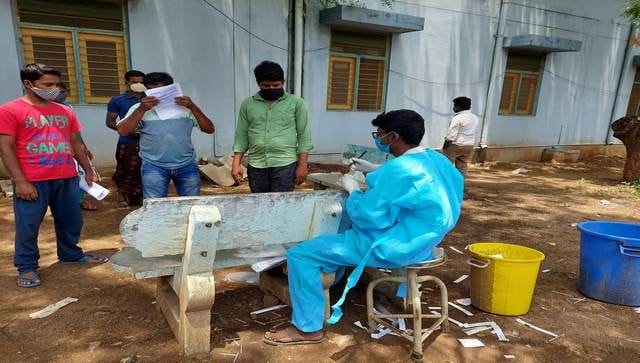 India
India reported 94,052 cases on Thursday, after daily infections fell below 100,000 on Tuesday for the first time since the beginning of April
First Cricket News
The wiry framed left-arm orthodox spinner's rise through the ranks has been possible because of his hunger to learn and soak in as much knowledge as possible like he did during his month-long stint at the CSK.
First Cricket News
Rupa, the first woman president of a BCCI affiliated unit, is a full-time Director of India Cements Limited and has been found guilty of indirect conflict of interest for the company's close association with Chennai Super Kings Cricket Limited (CSKCL).