AIADMK crisis: Why the move to declare Jayalalithaa's Poes Garden property as memorial is illegal
There can be laws to take over private properties for an altruistic purpose but that cannot be sans compensation.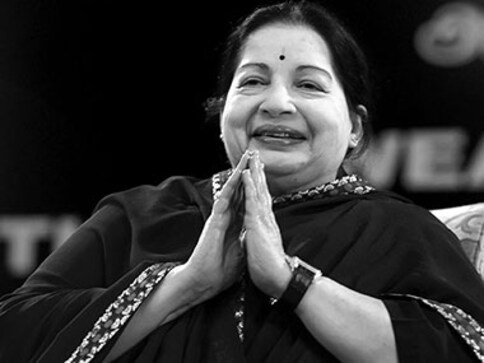 Even the most intelligent and literate person can take leave of his senses when a monumental (pun intended) tragedy like the death of a kin in the family takes place. OP Paneerselvam the acting chief minister of Tamil Nadu has always sworn eternal loyalty to the departed leader Jayalalithaa both during her lifetime and thereafter. He might even be distraught but as a responsible chief minister of a state, he is not expected to take leave of his senses. But his signature campaign cutting across all strata of the society transcending the literacy and gender divides urging the state to make the late chief minister's sprawling 24,000 square feet bungalow at Chennai's Poes Garden a memorial is just plain illegal even if moved by a surge of overpowering collective emotion.
Assuming the state overwhelmingly pines for memorial status for her celebrated and much-talked about bungalow and eventually, in a couple of days the government nationalises her property, so to speak, would it stand legal scrutiny? The answer is an emphatic no. Emotion can never override the law. The law is unambiguous. Private property of an individual passes on to legal heirs as wished by the deceased through her will. And if she has been remiss in writing a will, the relatives who can inherit as stipulated in the Hindu Succession Act, 1956 would step into the breach. As simple as that.
This simple legal position cannot be changed even if there are imposters galore coveting the late chief minister's properties primarily her prime property, Poes Garden. Sashikala her close aide and confidante, who imperiously tried to take over everything her friend had left behind including the chief minister's post, may or may not be scheming to usurp her properties posthumously through a fake will. And Deepa her estranged niece may or may not be angling for the properties as intensely as she is angling for her political legacy. The short point is impostors or probable imposters hovering around like vultures is no ground for government takeover.
There can be laws to take over private properties for an altruistic purpose but that cannot be sans compensation. Indeed an Indira Gandhi engineered constitutional amendment has removed the right to property from its fundamental right perch. As a result, the government is well within its rights to take over immovable properties especially large stretch of lands for industrialisation, expressways etc. subject to payment of compensation. But Poes Garden does not fall into the category of acquirable properties for industrialisation or expressway etc.
Indira Gandhi occupied 1 Safdarjung Road in Lutyen's Delhi while she was the prime minister of the nation. It was a government bungalow. On her death, the bungalow was converted into her memorial. Before that Pandit Nehru's Teen Murti Bhavan too was converted into a memorial cum museum. Indeed it set the precedent for memorials with Jagjivan Ram's bungalow too attaining the immortal and immutable memorial status. Questionable as they have been on moral and political grounds, at least they had more than a veneer of legality what with the bungalows being government properties. Come on, Poes Garden is by no stretch of the imagination a government property. It cannot be declared a memorial even by paying compensation to the eventual inheritors whosoever they may be.
Paneerselvam for his surface and superficial innocence has after all been scheming. He must have calculated thus - so what if my decision to nationalise Poes Garden is declared illegal, I could at least spite my tormentor while I could i.e. during the short duration I was the caretaker chief minister. That would arguably be a no mean satisfaction (pun intended). And in the process, he would have won public acclaim and sympathy. A poetic justice indeed.
Property not belonging to individuals and other private persons belongs to the state. This is the universal eminent domain principle. Jayalalithaa's Poes Garden does not fall into this category either.
World
Economically, strategically and even politically, China finds itself in a fix today. If it doesn't mend its way, it would soon find its superpower dream going kaput.
India
Death by selfie is a thing, a fatal national passion. The latest instance comes from Lakhimpur Kheri, where a man had gone to check out a party of elephants on the move
India
It is time we seriously examine our consumption and disposal of electrical and electronic equipment and make it environmentally conscious