AIADMK Crisis: Sasikala's claims to carrying forward 'Amma's legacy' are highly underwhelming
Sasikala saying she'll carry forward "Amma's legacy" does not impress. Sasikala is the non-Jayalalithaa.
"I stake claim," Sasikala said to the Governor.
It's the kind of thing you'd expect from Jayalalithaa, winner of multiple landslide elections — she never lost one after 2011.
"We're losing patience", Sasikala now says in a veiled threat (to who?) since the Governor has hit the pause button on taking a decision.
Getting police from Kancheepuram to wear street clothes and guard the Golden Bay Resort on the outer reaches of Chennai where Sasikala wants us to believe her MLAs are "living like a family" is a good indication of where she gets her defiance from.
"She has no business getting the State's cops to do her bidding but that is what is going on, that's why people fear her," say OPS supporters.
Sasikala formally took over as the general secretary of the AIADMK in the last week of December 2016 and since then has kicked out all those who dissented, starting with OPS.
But does Sasikala even have official locus to boot out party people? Enemy camp says no.
Dissident AIADMK leader E Madhusudhanan has written to the Election Commission claiming V K Sasikala is not the party General Secretary because she was not 'elected' to the post as per party by-laws.
"As per party by-laws, a General Secretary can be elected only by cadres. As per rules, there is no temporary General Secretary post," Madhusudhanan said.
A candidate to the General Secretary's post should also have completed at least five years in the party.
"Since Sasikala re-joined the AIADMK only on 31 March, 2012, she does not qualify to become General Secretary. I have requested Election Commission (in the letter) not to accept her appointment," he said.
So then, who are the people who define a party, who are those who can legitimately run it, who are the impostors?
Even if you ignore all the rule books, insurgency in politics too has a loosely constructed playbook, made newly famous globally by Donald Trump.
When he started out, media trashed the idea of Trump as a joke. Then he made it through the Republican Convention. There too, the majority of Republicans hated Trump's guts, many continue to do so. Trump was doubted till the end by his own party, they dumped him and funnelled all their resources into their Senate battles, yet he dug in and won the election. That he is disliked and that he came through several rounds of electoral rites of passage are both true. When millions of women took to the streets against his coronation, he could say "but didn't I just win an election" because he did.
"But this lady has not won even a panchayat election!", is the most common conversation starter in tea stalls around Chennai.
Sasikala is in a hurry to get crowned but in no hurry to contest from RK Nagar, now vacant after Jaya's death, and win it. When Sasikala says she will continue "Amma's work", it's also shorthand for "I don't have to do anything new" because projects that are already running from the Jaya years are kept humming by the well-oiled Tamil Nadu bureaucracy which has a fair deal of insulation from the ill-effects of short-run politics. "This is not the first time we have been between governments, work goes on. Nothing changed when Jayalalithaa was in jail either, things got done," is a sentiment echoed by many senior bureaucrats.
After returning to power in 2001 (Jaya lost the 1996 elections after that infamous wedding of her foster son which led to the DA case now in focus), Jayalalithaa pioneered expenditure reforms in ways no government ever attempted at the Centre or in the States. Many populist projects adopted elsewhere have their origins in Tamil Nadu after initially being dismissed as impractical 'socialist' schemes.
Over the years — first learning from MGR and then educating herself and just being in power for so many years, Jayalalithaa polished her knack for taking supremely successful decisions which solved both social problems and locked in gratitude from her voters.
That's why Sasikala saying she'll carry forward "Amma's legacy" does not impress.
Sasikala is the non-Jayalalithaa.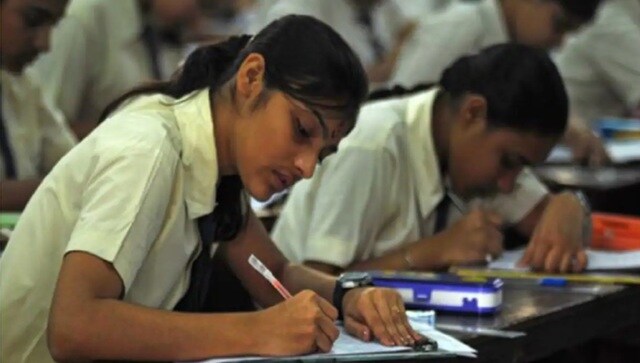 India
The official website of the TNEA has also put out the vacancy list after the third round of general counselling.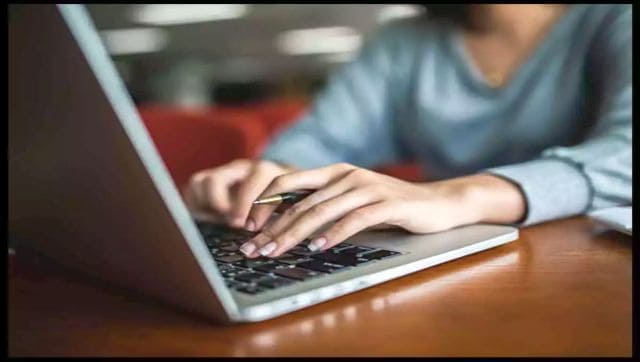 India
The rank list for the TNEA supplementary counselling will be released on 20 October and the process of choosing subjects and online counselling is expected to start the same day
India
The VHP central leadership is meeting Hindu seers and saints to seek their guidance to evolve an alternate support structure on the matter, where the temples will be administered by the Hindu society, VHP said in a press release.