AIADMK Crisis: Sasikala claims MLAs are free and united; Panneerselvam camp gains further support
In a bid to keep her flock together, the AIADMK supremo on Sunday drove to Golden Bay Resort, where over a 100 of her MLAs are currently housed.
Almost a week into the ongoing crisis in Tamil Nadu over the post of chief minister, the two factions of the AIADMK — Team Sasikala and Team Panneerselvam — took pointed digs at each other, seeking to topple each other's claim to the top post.
Caretaker chief minister O Panneerselvam's camp has been slowly gaining strength as members of the VK Sasikala camp continued to jump ship. In a bid to keep her flock together, the AIADMK general secretary on Sunday drove to the Golden Bay Resort in Kuvathur, where over many of the party MLAs are currently housed. This was her second consecutive day of meeting the party MLAs.
Addressing the media after the meeting, she refuted claims of keeping the MLAs hostage in the resort. Sasikala said that she has the support of the MLAs and that they will win the fight against Panneerselvam. She said, "My only aim is that AIADMK doesn't drift. All MLAs and leaders of the party are united here. Family members are saying that they are willing to sacrifice for the sake of the party — the unity of the party."
Posing with Jayalalithaa's photo, she claimed that her MLAs were receiving threats. She said, "Haven't kept any of the MLAs hostage. We also know what the reality is, what the truth is. You can count the number of MLAs who have come here. Every one of these MLAs are intelligent. The MLAs are receiving threats."
Soon after, Panneerselvam addressed the media and claimed that he has received word from the resort that the MLAs are kept under threat. He said, "Even today many party MLAs are contacting me and telling, for each MLA there are four goons sitting. Tamils across the globe are also clear that Sasikala should never become the chief minister."
He directly attacked Sasikala and claimed that she was shedding "crocodile tears" and that he will prove everything in the Assembly.
You all are aware as to what extent our opponents have gone against us, we must stay together and foil their evil attempts: VK Sasikala pic.twitter.com/ZHHttCky5m

— ANI (@ANI_news) February 12, 2017
Many party cadres not even in Chennai, are voicing their opinion against Sasikala assuming charge as TN CM: #Panneerselvam #TamilNadu pic.twitter.com/35od44agAN — ANI (@ANI_news) February 12, 2017
Here are the other key developments from the day: Sasikala invokes Jayalalithaa, exudes confidence tiding over the present crisis While speaking to reporters at her Poes Garden residence, she said, "It is very difficult for a woman to be in politics. I have seen it during Jayalalithaa's time also." While exuding confidence of being invited to form the next government, Sasikala also said that she has firm faith in democracy and India's Constitution. "As general secretary, I can tell that the AIADMK government will certainly continue for the next four and a half years and serve people," she said. Sasikala, who was elected the legislature party leader a week ago, also termed as "fake" a letter in her name and purportedly addressed to Governor Vidyasagar Rao. "There is a fake letter in my name doing the rounds in social media and a friend brought it to my notice. You (media) should also see it," the long-time Jayalalithaa aide added. While speaking to Jaya TV, Sasikala said that she would overcome all the trouble and lead her party successfully.
The letter which claims to have been written by me is false- Respected Chinnamma — AIADMK (@AIADMKOfficial) February 12, 2017
The same group which went against Amma is now attacking us- Respected Chinnamma — AIADMK (@AIADMKOfficial) February 12, 2017
Tiding rough sea has taken AIADMK to pinnacle of success- Respected Chinnamma

— AIADMK (@AIADMKOfficial) February 12, 2017
I am not scared of such threats- Respected Chinnamma — AIADMK (@AIADMKOfficial) February 12, 2017
Our party will traverse these betrayals only to witness success- Respected Chinnamma — AIADMK (@AIADMKOfficial) February 12, 2017
Moreover, D Jayakumar, the fisheries minister, dismissed reports of him supporting Panneerselvam and reiterated his support for the party supremo. Slamming reports of Sasikala's involvement in Jayalalithaa's death, R Parimila, a nurse who served the late Jayalalithaa in 2001, said that a majority of MLAs support "Chinnamma".
Reports floating that Chinamma has done something to Periamma?Totally unacceptable,nothing of this sort can happen between them: R Piramila pic.twitter.com/AGhho60t8P — ANI (@ANI_news) February 12, 2017
Sasikala still holds majority of MLAs,we're sure that she only will carry forward legacy of periamma:Piramila (Jayalalithaa's nurse in 2001) pic.twitter.com/y3i1RoFk2l — ANI (@ANI_news) February 12, 2017
Subramanian Swamy urges governor to break the logjam A day after calling on Tamil Nadu Governor C Vidyasagar Rao, BJP leader Subramanian Swamy on Sunday said the former has to decide on the issue of government formation by Monday else a court case "can be filed charging abatement of horse trading".
The TN Guv must decide CM issue by tomorrow otherwise a WP under Art 32 of the Constitution can be filed charging abetment of horse trading — Subramanian Swamy (@Swamy39) February 12, 2017
It is to be noted that ever since the issue of government formation has broken out, Swamy has been favouring AIADMK General Secretary Sasikala to be sworn-in as chief minister, saying she has the numbers in her favour.
BJP state president distances the party from Swamy
The BJP's state unit sought to distance itself from Swamy, saying he has taken a "different path". "I would like to make it clear that it is not the path of Tamil Nadu BJP," state president Tamilisai Sounderrrajan said. "He (Swamy) is a member of the National Executive and his views are not that of the state unit," she told reporters. Union Minister and senior state BJP leader Pon Radhakrishnan defended the governor, saying "this is not a party issue to" take a quick decision.
"This concerns the fate of Tamil Nadu, so there is no need for any haste," he added. Radhakrishnan also took a dig at both the Dravidian parties and claimed that the people of Tamil Nadu need a credible alternative to these parties.
Boost for the Panneerselvam camp
In growing support for Panneerselvam, five more AIADMK MPs joined his camp on Sunday, taking the number to 10.
Four Lok Sabha MPs — Jaisingh Thiyagaraj Natterjee (Tuticorin), Senguttuvan (Vellore), RP Marutharaja (Perambalur) and S Rajendran (Villupuram) met Panneerselvam at his Greenways residence and extended support to him on Sunday morning. Rajya Sabha MP R Lakshmanan also switched over to Panneerselvam camp, giving a morale boost to the chief minister who has raised a banner of revolt against AIADMK general secretary V K Sasikala.
AIADMK has 37 Lok Sabha MPs and 13 Rajya Sabha MPs.
Meanwhile, in a related development Sasikala "relieved" Lakshmanan from the post of district secretary Villupuram (North) and replaced him with Law Minister CV Shanmugam.
Notably, following Panneerselvam's rebellion, AIADMK Rajya Sabha MP V Maitreyan was the first Parliamentarian to extend support to him. Lok Sabha MPs PR Sundaram, K Ashok Kumar, V Sathyabama and Vanaroja had already switched over to Panneerselvam's camp on Saturday.
Panneerselvam also enjoys the support of six AIADMK MLAs. Film personalities like actor Ramarajan and Thiyagu, Arunpandian and Manobala too joined the Panneerselvam camp on Sunday. Actor Ramarajan said that though Panneerselvam is fondly called "OPS", it also refers to "Oyvillamal Poruppaga Sevai Seibavar" (a person who tirelessly works for the welfare of people).
I have extensively worked with #Panneerselvam,he is a very nice man. Under his leadership, one can pop his collar and walk: Manobala pic.twitter.com/O6ZuYGM57b — ANI (@ANI_news) February 12, 2017
V Maitreyan to meet Governor Rao Rajya Sabha MP and O Pannerselvam loyalist V Maitreyan has got an audience with Governor Vidyasagar Rao. AIADMK MLA Parthiban extended support to Panneerselvam Late on Sunday evening, as Sasikala addressed her MLAs at the Golden Bay resort, Panneerselvam claimed that he was receiving word from the resort that the MLAs were kept there as hostages. He announced that he will give life for the party as he received support from MLA Parthiban. He appealed to the MLAs who were with Team Sasikala, to make the wise choice.
#TamilNadu: AIADMK MP Parthiban extends support to #OPanneerselvam pic.twitter.com/oeIcmuHTdF — ANI (@ANI_news) February 12, 2017
(With inputs from PTI)
First Cricket News
The team picked by the State Senior Selection Committee of the Tamil Nadu Cricket Association features a few players who shone in the recent TNPL like B Sai Sudharshan and P Saravana Kumar.
India
The fourth human death had prompted chief conservator Shekar Kumar Niraj to release an order to hunt down the tiger on 1 October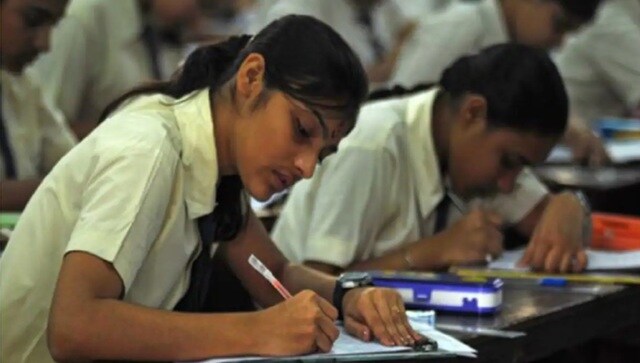 India
The official website of the TNEA has also put out the vacancy list after the third round of general counselling.