AIADMK crisis: Panneerselvam needs to stay calm for a win as Sasikala may face a tempest in court
Even if Panneerselvam is not able to get a majority of the AIADMK legislature party on his side, if he does enough to ensure Sasikala does not win the floor test, his purpose would have been served.
Editor's note: This article was originally published on 8 February. It is being republished in light of the fact that the Supreme Court is expected to announce its verdict in the disproportionate assets case on Tuesday.
As night fell in Chennai on Tuesday, the city turned into a den of political machinations. Both sides — team Sasikala and team Panneerselvam — have drawn their daggers after the caretaker chief minister's dramatic revolt at 9 pm on Tuesday night at the Jayalalithaa memorial and now every AIADMK MLA, every MP, every district secretary is a suspect in the eyes of the party leadership. It comes as no surprise that the 131 legislators who have shown their allegiance to Sasikala have been packed off in three luxury buses to a hotel, for a virtual room arrest. They could even have been flown out of Chennai and none of the family members have a clue where they have been taken to.
The better safe than sorry approach is because Panneerselvam has set the cat among the pigeons by saying that several lawmakers are in touch with him to cross over. The astute politician that he is, Panneerselvam is playing mind-games with the Sasikala camp which has learnt one important lesson in the last 24 hours — loyalty to Amma is not a fixed deposit to be transferred to Chinnamma, now that Jayalalithaa is no more.
But both sides are making desperate moves to be one-up on the other. The AIADMK sacked its IT wing secretary G Ramachandran because he had crossed over to the Panneerselvam camp, after having retweeted many tweets that were supportive of the OPS. Team Sasikala is already upset that they have not been able to effectively counter the anti-Sasikala narrative and hashtags like #NotMyCM on Twitter.
Team Panneerselvam hit back by trying to create fresh doubts over Jayalalithaa's death. OPS made it clear that he did not even get access to Jayalalithaa for 75 days, implying that Sasikala was controlling access to the former AIADMK supremo. He has now promised to order a probe into the circumstances leading to Jaya's death, a decision that will certainly make the fight more ugly and personal.
But while the popular mood, on the street and on social media, seems to be backing Panneerselvam, he clearly does not have the numbers. Right now only three MLAs and one Rajya Sabha MP are by his side. Legislators are in fact, playing the wait and watch game. The game-changer is likely to be the verdict in the Disproportionate Assets case that has Sasikala as the prime accused and is expected to be delivered next week. It is almost a given that if Sasikala is convicted, the migratory season in Tamil Nadu would start, from Poes Garden to Greenways Road, where Panneerselvam lives.
"Listening to the conscience'' is the Tamil Nadu politician's 2017 version of the "inner voice''. Panneerselvam claimed he sat at Amma's samadhi because his conscience was pricking him. But a prominent legislator suggested that this entire talk of "conscience'' is just a fig leaf. At the end of the day, whoever can ensure political longevity will get the backing. At this point in time, while Panneerselvam is not looking convincingly winnable, Sasikala is looking electorally vulnerable.
The bureaucracy is also getting caught in the crossfire. On Wednesday morning, when Sasikala reportedly summoned chief secretary Girija Vaidyanathan for a meeting at 8.30 am, the officer called up Panneerselvam. She was told by the chief minister not to go, an order she followed since Panneerselvam is still her boss on paper and Sasikala is yet to get an invite from the Governor to be sworn in as the next chief minister.
Both sides are also looking at ensuring the support does not dwindle. Members of the AIADMK's women self-help groups claimed each one of them received Rs 500 on Tuesday, ostensibly to keep them in good humour. On the other hand, a prominent member of Team Panneerselvam has started raising funds by knocking at doors of industrialists to keep the fire of rebellion burning.
Even if Panneerselvam is not able to get a majority of the AIADMK legislature party on his side, if he does enough to ensure Sasikala does not win the floor test, his purpose would have been served. The DMK is watching on the sidelines, not keen to cobble together a government with AIADMK turncoats. It also believes that the verdict will dramatically change the political landscape of Tamil Nadu, one way or the other.
A day after Panneerselvam's revolt, Chennai is still coming to terms with how the man known more for prostrating at the Amma's foot, gathered the courage to come out all guns blazing. In a very karmic way, history is repeating itself. In 1972, Karunanidhi removed MGR as DMK treasurer and also expelled him from the party. MGR went on to create the AIDMK. Similarly, after MGR's death, the party leadership was with his widow, Janaki but the rank and file rallied behind Jayalalithaa. Within a year, the Janaki faction went politically broke.
The 2017 script seems to be a combo remake, with Panneerselvam hoping to do an MGR and Jayalalithaa. Like one of his supporters said, "MGR's honorofic title was Puratchi Thalaivar and Jayalalithaa was Puratchi Thalaivi (revolutionary leader), Panneerselvam is Puratchi Tamizhan (revolutionary Tamilian).'' The first step towards a makeover, it is obvious, has begun.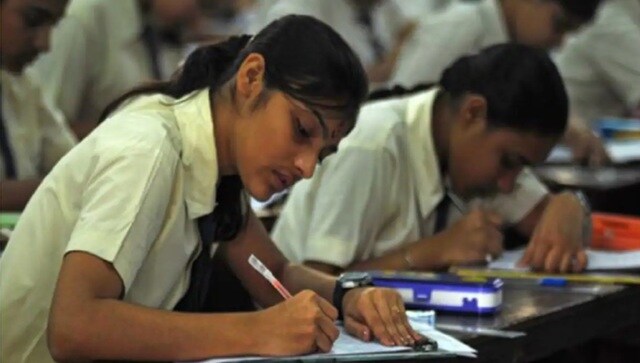 India
The official website of the TNEA has also put out the vacancy list after the third round of general counselling.
India
Identified as S Om Kumar, the accused was married to 32-year-old Jhansi. The couple was married for five years and had shifted to the US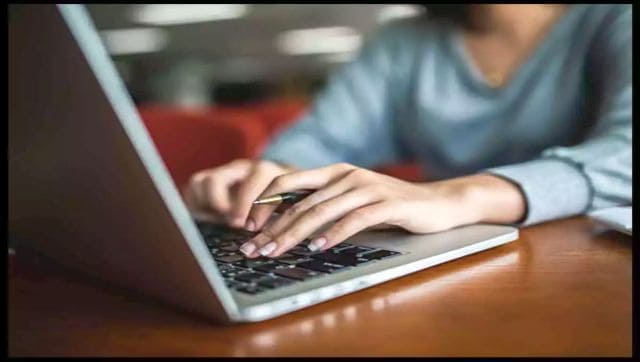 India
The rank list for the TNEA supplementary counselling will be released on 20 October and the process of choosing subjects and online counselling is expected to start the same day