AIADMK crisis: O Panneerselvam has won round two against Sasikala, but game is far from over
What's unfolding on the political stage of Tamil Nadu is a Julius Caesar-style intrigue, also peppered with some David vs Goliath ingredients. At the end of Round Two, caretaker Chief Minister O Panneerselvam seems to have emerged temporarily as the victorious victim, David, after being bullied into resigning from the post by 'Goliath' Sasikala in Round One
Paneer, Punjab and handsome (Selvam) jokes are flying fast and thick on social media and WhatsApp even as Firstpost's live report reads, "Justice will be done soon, I'm confident, says O Panneerselvam after meeting with governor" at the time of wrapping up this essay. The future will be what it is. So, let's rewind back to the past:
They are the faction. O conspiracy,
Shamest thou to show thy dangerous brow by night,
When evils are most free? O, then by day
Where wilt thou find a cavern dark enough
To mask thy monstrous visage? Seek none, conspiracy;
Hide it in smiles and affability
— Julius Caesar, Act II: Scene I
What's unfolding on the political stage of Tamil Nadu is this Julius Caesar-style intrigue, also peppered with some David vs Goliath ingredients.
At the end of round two, caretaker Chief Minister O Panneerselvam seems to have emerged temporarily as the victorious victim, David, after being bullied into resigning from the post by "Goliath" Sasikala in round one.
Panneerselvam has indeed retaliated quite spectacularly, befitting Tamil Nadu politics characterised typically by high drama and catching Sasikala completely unawares. Neither she nor the Tamil Nadu junta expected him to sit tranquilly in meditation before the departed Jayalalithaa's grave for nearly an hour and then, to quietly drop the bomb that he was forced to resign. Needless to say, the nation continues to watch the aftermath that followed the explosion. But the graver damage that he did was to promise to order a judicial inquiry into Jayalalithaa's death, which it must be admitted was mysterious. To compound Sasikala's woes, his colleague and MLA, E Madhusudanan earlier on Thursday "appealed to workers to retrieve the party from dictators and rowdies in a reference to general secretary Sasikala," reports The Indian Express.
Has OPS emerged as Tamil Nadu's own "gungi gudiya?"
It's now historical lore as to how "gungi gudiya" Indira Gandhi went on to ruthlessly take charge of the Congress party and rule as the prime minister from 1966-77. The comparison between Indira and Pannneerselvam maybe a little far-fetched, but has a definite grain of commonality in the form of the silent underdog occupying the high office defying both perception and prediction.
To a large section, it was almost a foregone conclusion that Panneerselvam would eventually make way for Sasikala, after all, he'd done it twice in the past for the sake of Amma. But Sasikala — despite all that inflicted "Chinnamma" halo — is no match for her former friend, confidante, and soul mate of sorts for a long time. And now with her gone, OPS has no reason to be obligated to Sasikala.
When one observes the events of the past week, it's clear that Sasikala overplayed her hand, treating OPS as a disposable commodity and brazenly in public at that. Sasikala may well have gotten away with it except for the fact that she remains singularly unpopular in the state, which perceives her to be at the helm of what's known as the Mannargudi Mafia. This in-depth Tehelka story on the Mannargudi Mafia provides useful pointers on how Sasikala, the "unelected power centre" reached this height:
For a decade, nobody had access to Jayalalithaa without Sasikala's permission. All independent assistants had been slowly but systematically moved out. It had reached such a stage that ministers were discussing policy issues with Sasikala. Civil servants were briefing their chief minister in the presence of Sasikala. Her words were considered Jayalalithaa's command. She was the unstated deputy chief minister.
She also had a grip on the party structure. The AIADMK organisation is divided into regions, and most of the regional directors were Sasikala's relatives. As such, MLAs were either chosen by the Mannargudi Mafia or tried to ingratiate themselves to it.
Jayalalithaa had created a Frankenstein's monster. It was she who had initially told party workers to meet Sasikala if they wanted to bring issues to her notice. Sasikala grabbed the opportunity and began to filter what information went up to the chief minister. Jayalalithaa became a prisoner of the Sasikala coterie.
Equally, the story of how Sasikala attempted a botched palace coup to oust Chief Minister Jayalalithaa is rather fresh in the memory of the TN citizenry, a good sample of who vented their outrage on social media slamming her with hashtags like #TNSaysNo2Sasi and #RIPTN trending on the top spot.
There's another key indicator: it was Panneerselvam and not Sasikala that Jayalalithaa trusted on two occasions to keep the chief minister's chair warm for her as she battled it out in the courts. Also, the fact that Jayalalithaa had thrown her out of Poes Garden and expelled her and her coterie from the party when she learned of the said palace coup.
According to The Hindu, though Jayalalithaa gave no reason for their expulsion, party sources said interference of the family members in the administration and political overreach were the reasons for their downfall. AIADMK cadres greeted the announcement with the bursting of crackers.
The fact that Sasikala has now carted away 130 MLAs for safekeeping at a faraway resort isn't an indicator of her popularity with them. It is merely the grip that she has over the top and mid-rung party structure for reasons cited in the aforementioned Tehelka expose. Then there's money of course, which she commands, and which perhaps Panneerselvam doesn't. But this fly-by-night operation rooted in her insecurity only reveals that the strand that binds these MLAs to her rather than to OPS is something other than mere loyalty and that even a feeble spark is enough to sever it. As decades of India's party politics have shown, often it's a decisive tilt in the centre of gravity of power and not loyalty that determines drastic shifts.
As things stand now, Sasikala seems to have botched it up yet again. If the Supreme Court verdict in the disproportionate assets case turns adverse, her political future might just explode in her face. And again, she's no Jayalalithaa who not only understood the electoral pulse but had decades of governance experience and had attained a high degree of mastery over the administrative and other institutional machinery to "handle" court cases, etc.
Meanwhile, Panneerselvam is playing the victim card quite deftly but whether he'll emerge as Tamil Nadu's own Marcus Antonius who can turn the tide of the state with just one speech or action remains to be seen. So far, the meditation masterstroke has worked enormously in his favour.
I'll sign off by quoting this rather brilliant tidbit from Firstpost editor Nikhila Natarajan tracking the ongoing episode:
The power that both these people are battling for is a gift that's been handed to them by Jayalalithaa before her death — a thumping victory in the 2016 state elections even after the epic floods of 2015 and widespread tension over the AIADMK prospects. That vote was overwhelmingly for Jayalalithaa the politician and enigma. Whoever in the AIADMK comes to power will have four years to stabilise and plot their next move. Not many in politics get such a parting gift.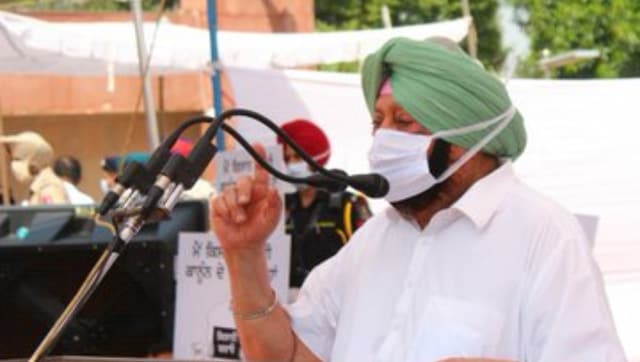 India
Amarinder Singh on Monday had urged farmers to spare Punjab from their protests against the farm laws and advised them to shift their sit-in venues to Delhi borders or in Haryana
India
Supertech said the order will not have any adverse impact on the company or its group companies as every project has its own independent RERA Account and cost centre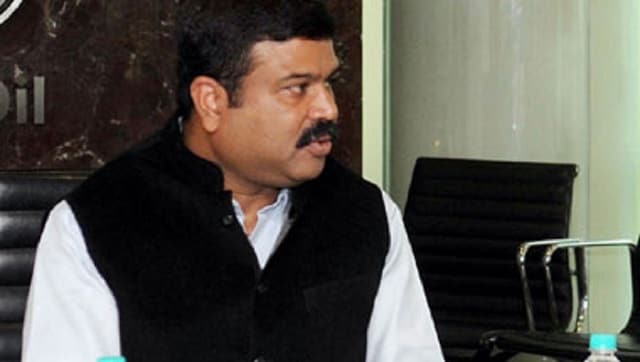 India
The minister's response came after the former Congress president called for the postponement of the NEET examination as many other examinations are scheduled around 12 September