AIADMK Crisis: How Palaniswami is turning on the charm to win over angry Tamil Nadu
With the groundswell of negativity against the VK Sasikala-backed Edappadi Palaniswami regime, most expected the new chief minister to hit the ground running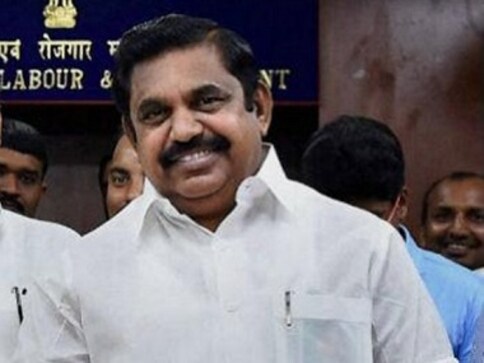 With the groundswell of negativity against the VK Sasikala-backed Edappadi Palaniswami regime, most expected the new chief minister to hit the ground running. Senior bureaucrats wanted Palaniswami to register his presence at Fort St George, where the State Secretariat is located, on Sunday — a day after he had proven his majority on the floor of the House. The chief minister working on a Sunday, they felt, would be perfect optics.
But it was not to be. Palaniswami walked in only on Monday, occupying the Chief Minister's Office and signing several files even as other ministers jostled to be part of the photo-op. He 'did a J Jayalalithaa' by deciding to close down 500 more Tasmac liquor shops just like his leader had done when she returned to power in May 2016.
Among his other decisions was to announce a housing scheme to build 5,000 independent homes for fisherfolk, implementation of an election promise to give working women a 50 percent subsidy to buy a vehicle and an in emolument for pregnant women from Rs 12,000 to Rs 18,000, which will benefit six lakh women. This can clearly be seen as an attempt to mollify angry Tamilian woman.
But what Palaniswami is doing is to pack more gunpowder into the debt bomb. Tamil Nadu is in debt of over Rs 2.35 lakh crore. On her first day in office last May, Jaya's first five decisions including free electricity for domestic consumers, free gold for women getting married, waiver of farm loans, set the exchequer back by Rs 8,000 crore. But for the AIADMK, the health of the party is clearly more important than the health of the exchequer.
But launching an aggressive welfare agenda is only part of the Palaniswami stockpile of missiles. What Palaniswami also did was to ask his trusted men in officialdom to reach out behind the scenes to industry to ask for its wishlist. The plan is to work on wooing industry to repair the hit governance has taken in the past few weeks. In the past 24 hours, key industry leaders have told the chief minister's men what they expect to be done.
The manufacturing sector, which has a huge presence in Tamil Nadu, for instance wants power to be made available at concessional rates. The non-conventional energy sector which has a large footprint in Tamil Nadu with windmill power generation, wants be given priority. It means that if anyone wants say, 10 MW of power, it will be first drawn from green power.
The IT sector wants Tamil Nadu to invest in remote infrastructure management which is a $100-billion industry globally. This would entail managing IT infrastructure from Tier 2 and Tier 3 cities by setting up back offices with good bandwidth and connectivity. An industry leader says infrastructure being managed in Stuttgart from a Ramanathapuram or a Thanjavur, has the potential to fire the imagination of the youth of Tamil Nadu.
But will it be enough to repair Brand Tamil Nadu?
It is obvious that Palaniswami has decided that batting in the 'V' won't fetch quick results. Which is why welfare measures are going hand-in-hand with reaching out to industry. The argument is that the promise of jobs by giving sops to industry and welfare measures can help win over the urban youth and women, who as the Marina Beach uprising demonstrated, are visibly upset with the government.
Industry leaders say the one difference between the Palaniswami and the previous Jayalalithaa regimes will be that the chief minister will be more accessible. They point out that they have dealt with Sasikala even when Jayalalithaa was around so a remote-controlled chief minister is not exactly an alien arrangement to them. Even as Palaniswami reaches out to industry, observers believe time is not on his side. With the DMK approaching both the court and the governor on the legality of the trust vote and ensuring the man on the street does not forget the "hostage drama" at the Golden Bay resort, Palaniswami perhaps will have to show intent and also deliver in at least a couple of verticals in the next couple of weeks. Never before a chief minister has found his honeymoon period cancelled even before the betrothal took place.
The challenge for Palaniswami is to make people feel that a responsive government is in place. This is easier said than done given the people deeply resent the umbilical chord that ties the chief minister to the Bengaluru Central Prison through Poes Garden.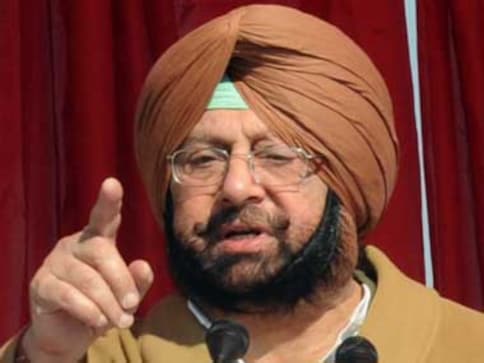 Politics
Amarinder, who was one of the Congress' powerful regional satraps, also said he had never experienced "this sort of interference ever as a chief minister"
India
Communal tensions have long simmered in Bangladesh, whose constitution designates Islam as the state religion but also upholds the principle of secularism.
India
This was her first visit to the memorial since she was released from a Bengaluru prison after serving time in the 2017 disproportionate assets case