AIADMK Crisis Day 5: Key highlights of the political drama unfolding in Tamil Nadu
Day 5 of the AIADMK crisis saw the pendulum swing in favour of O Panneerselvam. There were some high-profile defections from the VK Sasikala camp and a report in India Today hinted that her meeting with MLAs at Golden Bay resort didn't go well and that she might even withdraw from the CM race in favour of a new face. Here are some key highlights from the day
Day 5 of the AIADMK crisis saw the pendulum swing in favour of O Panneerselvam. There were some high-profile defections from the VK Sasikala camp and a report in India Today hinted that her meeting with MLAs at Golden Bay resort didn't go well and that she might even withdraw from the CM race in favour of a new face. Here are some key highlights from the day
1)  Former MLA C Aranganayakam arrives at Panneerselvam's residence, reiterates support.
"I had already extended my support. I came here today to strengthen our hold. A criminal case needs to be initiated against all those who forced Panneerselvam (to resign). If Sasikala becomes chief minister, the assembly will not even hold two months," he said.
2) Education minister K Pandiarajan joins Panneerselvam faction
Education minister K Pandiarajan confirmed his support to the O Panneerselvam faction in the AIADMK, becoming the first minister of the state to join the Panneerselvam faction. Interestingly, Pandiyarajan had also assisted Sasikala when she met Tamil Nadu Governor Vidyasagar Rao on Thursday.
3) AIADMK leader Prasath joins Panneerselvam camp
After G Ramachandran, secretary of AIADMK's IT wing extended his support to O Panneerselvam faction of the party, now deputy secretary, Prasath too joined the former chief minister's camp. Ramachandran was sacked by Sasikala three days ago, as he had reportedly supported Panneerselvam.
4) Two more MPs defect from Sasikala camp
With leaders coming under pressure from party cadres and apparent public sentiment against VK Sasikala, two MPs — PR Sundaram and K Ashok Kumar — also switched over to the OPS camp, pledging their support.
5) Sasikala addresses her supporters, warns opponents
Sasikala, addressing her supporters at the party office, asked the cadres to stay strong and stand to save the party and the state.
"We're showing patience in the interest of democracy. But will do what is required after a point. Everyone has a limit to maintain peace," she said. "We are going through a high trouble. I have all your support, and so, I'm not going to get afraid of anyone. We will do whatever needed to save the party with its 1.5 crore cadres. I have the responsibility to take care of this," she said.
6) Sasikala writes to Vidyasagar Rao requesting an immediate decision
Tells the governor she is ready to parade the party MLAs supporting her before him. She told him she had on Thursday submitted an "elaborate presentation to invite me to form the government as I have absolute majority", besides the original letter and true copy of the resolution electing her as the AIADMK Legislature party leader. Sasikala said she believed that the Governor would "act immediately to save the sovereignty of the Constitution, democracy and the interest" of Tamil Nadu.
7)  Amma was confident in my abilities, says Sasikala
Amma has given me 1.5 crore party brothers and sisters. When they are with me,the sinister intentions of many will not harm me: #VKSasikala

— ANI (@ANI_news) February 11, 2017
8) Sasikala leaves Poes Garden to meet MLAs
Rattled by the desertions, Sasikala, who was elected the leader of the AIADMK Legislature Party on 5 February, drove to the Golden Bay luxury resort in an attempt to prevent the 27 MLAs who are said to be lodged here for the past three days from switching sides.
9) SC won't hear disproportionate assets case against Sasikala on Monday
CNN-News18 reported that the verdict in the disproportionate assets case against VK Sasikala and J Jayalalithaa in the Supreme Court will not be announced on Monday and that it could even take all week for the apex court to announce its decision.
10)  Mood on the ground turns against Sasikala
According to The News Minute website, public anger is turning sharply against Sasikala in Koovathur, the town where the Golden Bay Resort is located. Village residents have complain to Puthiya Thalaimurai that their roads are being blocked, street-lights switched off at night, all to ensure the MLAs can remain sequestered.
11) Sasikala holds meeting with MLAs at Golden Bay Resort | ANI
Tamil Nadu: #VKSasikala reaches Golden Bay Resort in Kuvathur where MLAs are lodged. pic.twitter.com/gkLZ9dNknA

— ANI (@ANI_news) February 11, 2017

KA Sengottaiyan, who was appointed the presidium chairman after the removal of Madhusudhanan, tells reporters that after Sasikala's meeting with the MLAs, all of them have taken a pledge that they will back her to the hilt till she becomes chief minister.
12) Pandiarajan:  Drama is coming to close soon, our number will be more than 135
Drama is coming to a close soon. I'm at least in touch with 20 of them (MLAs) so I don't think phones are switched off: K Pandiarajan pic.twitter.com/to1gFdtdVw

— ANI (@ANI_news) February 11, 2017
13) Panneerselvam starts signature campaign to convert Poes Garden to memorial
O Panneerselvam launches a signature campaign to convert the Poes Garden residence of the late J Jayalalithaa into a memorial. The former CM had said on Thursday that Poes Garden, the former residence of Jayalalithaa, will be converted into a memorial.
14) In another high-profile defection, P Benjamin joins OPS camp
P Benjamin, another influential leader and Minister of Rural Industries, switched over to O Panneerselvam's camp. Benjamin represents the Maduravoyal constituency in the Tamil Nadu Assembly. Benjamin had won the Maduravoyal seat amid tough competition from DMK before he became part of Jayalalithaa's Cabinet last year.
15) Report suggests Sasikala might withdraw
India Today reports that Sasikala's meeting with her MLAs ended on a sour note and that she might withdraw from the race in favour of a new candidate.
16)  Tirupur MP Sathyabama joins Panneerselvam camp
News agency ANI reports that AIADMK MP V Sathyabama met Paneerselvam and offered her support to the former chief minister.
17) Two more defections from Sasikala camp
Spokesman and minister in the MGR cabinet C Ponnaiyan drove to the Panneerselvam's residence and offered his support. Former minister MM Rajendra Prasad also switched to the former chief minister's camp. "The leadership of the party and government should be in good hands and that is Panneerselvam, who was trusted thrice by Jayalalithaa to be chief minister. All of us should work towards this goal," he told the cadres with Panneerselvam by his side at the chief minister's residence where they received him amid thunderous applause.
18) Sasikala says delaying tactics an attempt to create diversions, denies rifts in her camp
Sasikala said all party MLAs are fine and happy and were patiently waiting for a reply from the governor. "We were patient, tomorrow we will protest," she said.
From tomorrow onwards,we would begin a new kind of protest. Delaying tactics is an attempt to create divisions in party: Sasikala pic.twitter.com/LIv57fmAXD

— ANI (@ANI_news) February 11, 2017
First Cricket News
The team picked by the State Senior Selection Committee of the Tamil Nadu Cricket Association features a few players who shone in the recent TNPL like B Sai Sudharshan and P Saravana Kumar.
India
The fourth human death had prompted chief conservator Shekar Kumar Niraj to release an order to hunt down the tiger on 1 October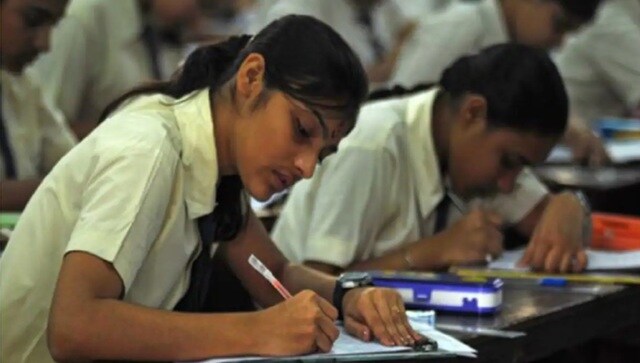 India
The official website of the TNEA has also put out the vacancy list after the third round of general counselling.