AIADMK crisis Day 11: Palaniswami is Tamil Nadu CM, OPS pledges to continue fight and other key highlights
Now that Edappadi Palaniswami has been sworn-in as the chief minister of Tamil Nadu, what lies ahead for OPS camp. Here are the key highlights of what transpired in the political drama in Tamil Nadu on Day 11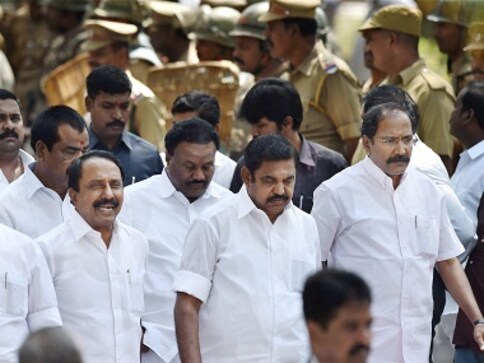 After 10 days of drama, Tamil Nadu finally got its chief minister in Edappadi Palaniswami, a Sasikala loyalist on Thursday. The development while expected since Wednesday, it has left mostly divided on what it means for the state. There are many questions being raised, most importantly whether Sasikala did actually win the battle against O Panneerselvam even though she is behind the bars. The second question is what lies ahead for OPS camp now that a government is in place. Here are the key highlights of what transpired in the political drama in Tamil Nadu on Day 11:
Sasikala loyalist Palaniswami sworn in as Tamil Nadu CM
The biggest news of all, and perhaps the one that generated the least enthusiasm is that at the end of the Day 11, Tamil Nadu finally has a chief minister in Sasikala loyalist, Edappadi Palaniswami. He was sworn-in as the chief minister of Tamil Nadu on Thursday ending the 10-day political uncertainty in the state which began with caretaker chief minister O Panneerselvam's revolt against the AIADMK general secretary. Palaniswami is the third person to occupy the top post in the last nine months.
Governor C Vidyasagar Rao administered the oath of office and secrecy to 63-year-old Palaniswami, a party veteran from western Tamil Nadu, at the head of a 31-member cabinet at a ceremony in the Raj Bhavan this evening. The ministers were sworn-in in batches. The new chief minister will hold the important home and finance portfolios, which were earlier held by Panneerselvam. He will also take care of other key portfolios of public works, ighways and Minor Ports, which he had managed as a minister in the Jayalalithaa and Panneerselvam cabinets.
OPS camp pledges to fight: to organise rally, campaign against new government
Even though Palaniswami is sworn-in as the new chief minister, and claims to have the support of the required number of MLAs to form a government, the OPS camp seems reluctant to give up so easily. Soon after the Planaiswami brigade visited the Jayalalithaa memorial in the evening (and thereafter reportedly headed to the Golden Bay Resort), not wanting to lay low, OPS and friends visited Jaya's memorial as well. There, OPS laid out his strategy now that the state has a new government and a chief minister. Speaking to reporters at the memorial, OPS called the Palaniswami government anti-people and resolved to fight against them. "We will hold rallies, and campaign against the government," he said.  Though the statement was not as powerful as him meditating at the memorial 11 days ago, or Sasikala thumping the Jaya memorial on Wednesday, it makes one thing clear: there's more drama coming.
Restless Chinnamma had a sleepless first night in jail
AIADMK general secretary VK Sasikala spent a tough first night in jail, as she was unable to sleep and was restless at night, IANS reported. As the trial court denied Sasikala's demand for some privileges, including home food, she refused to have supper on Wednesday night though she was served two rotis, one ragi ball, 200 gms of rice and 150 gm of sambar, like all other inmates. "When Sasikala's sister-in-law and co-convict Elavarasi cajoled her to have food in view of her weak health, she took rice with sambar and butter milk," a jail source said. The judge also rejected Sasikala's request for a special room for prayers and yoga and an attached toilet-cum-bathroom.
However, chief minister Palaniswami may bring a smile on Chinamaa's face as according to reports, he is likely to visit Sasikala in jail on Friday along with the new ministers who were sworn-in on Thursday.
Judgement day on 18 February?
Some people don't know when to quit, either because their hope against hope is greater than the despair of loss, or they are simply too lost to see the big picture. Which is of these is keeping the OPS camp going, we will know only when the Tamil Nadu Assembly convenes on 18 February.
Vote of Confidence to be taken on February 18: AIADMK #TNAssembly

— ANI (@ANI_news) February 16, 2017
According to ANI, a vote of confidence is likely to be taken when the TN Assembly meets after a long gap. Even though Governor Rao has given Palaniswami govt 15 days time to prove majority, in all likeliness, a vote of confidence may prove which way the wind is blowing. Will OPS clinch power back from the Mannargudi Mafia or will he end up being the Jitan Ram Manjhi of Tamil Nadu. Either way, Saturday is likely to be the judgement day for both camps. As per the latest details, Palaniswami camp has 124 MLAs whereas OPS has just 10.
India
Identified as S Om Kumar, the accused was married to 32-year-old Jhansi. The couple was married for five years and had shifted to the US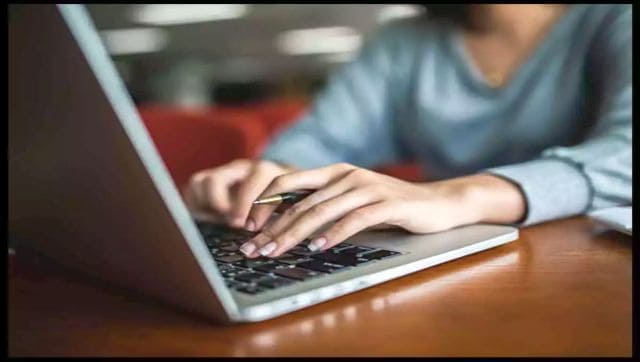 India
The rank list for the TNEA supplementary counselling will be released on 20 October and the process of choosing subjects and online counselling is expected to start the same day
Politics
This was the first time Vijay had given consent to office-bearers of his fan club – All India Thalapathy Vijay Makkal Iyakkam – to contest the elections