AIADMK after Jayalalithaa: Sasikala need not apologise; where was Deepa Jayakumar all along?
As of this moment cannot see if Sasikala has any reason to apologise for her conduct or her role in the past.
If Deepa Jayakumar didn't look like her aunt, the late Tamil Nadu Chief Minister J Jayalalithaa, no one would have given a toss.
But she does, so therefore, like Banquo's ghost, she hovers above the AIADMK with a freshly-minted desire to give Sasikala a run for her money as the new boss.
And there is enough support emerging from the cadre to give this not-so-young lady a jumpstart… Here we go again with the bloodlines. Amazing that with no history or experience, she can be a contender for a political catapulting.
Her comment re-quoted here from an earlier report by Firstpost says it all: "What happened to my aunt in the last two months? Why was I not allowed inside Apollo Hospital to see her? I went there 25 times but was not allowed. Why was I not allowed to attend her funeral? The whole thing is a farce. There was no transparency in anything," she said.
Really? Who stopped you from entering? You are not a 14-year-old kid. You are 42, and where were all of you these months that Sasikala was looking after her mentor?
It is difficult to imagine that Jayalalithaa's loved ones (if they were so) would have been banned from seeing their dear old aunt. After all, for 75 days, the lady was in a hospital and the right of the blood relatives to visit and know what is going on is a given. If, indeed, the doctors and politicians had conspired to keep all these nieces and nephews out of the ward or unit and kept them in the dark, why did they not speak up and express to a frenzied media circus that they were family and despite being so, banished from the corridors of Apollo.
Did it not strike any of them that by the fifth or sixth blocking of the 25 alleged visits it was worth going public? Especially, if you can go public now, what was stopping you then?
It isn't as though Jayalalithaa dropped dead at an instant and no one was prepared for it. During those 75 days there were moments when Jayalalalithaa was supposed to have recovered sufficiently to consider going home and taking over running the state again.
Would it not have been natural in those moments of 'recovery' or 'recuperation' to ask for your kith and kin and have them flock to bedside with delighted shrieks of "aunty, aunty" or whatever else they all called her.
Can you see either doctors or prostrate, lickspittle ministers saying no sorry, no nieces and nephews, as we lay ourselves at your feet?
Now, of course, we are being told how close they were and everyone splashed about in vats full of love and affection and Deepa was always seen as the doppelganger for her aunt and isn't that just incredible she even has the same smile and aunty loved her very much, favourite niece and all that.
Cannot quite see where all this is going but hopefully the couple of hundred crores in cash and assets and Imelda Marcos-type wardrobes and shoe collections have nothing to do with the warmth on display.
Having picked up on the lovey-dovey stuff, Deepa is now flinging clods of suspicion at Sasikala and the AIADMK party line about the absence of transparency and how terrible these people were. The question that comes to mind is wasn't there a single AIADMK politician who said, whoa, just a minute, Amma has family, let's talk to them, fill them in on what is happening.
Unless Amma had woken up away long ago.
Reminds you of that lyric which, paraphrased, says she'll have her booming, boisterous family descend upon you en masse, she'll have a shrill and noisy niece with a voice.
In fiction or real life why does the 'caretaker' and 'friend' always lose out?
As of this moment cannot see if Sasikala has any reason to apologise for her conduct or her role in the past.
World
Irish unity did not play a big role in this year's Northern Ireland election campaign, which was dominated by more immediate worries, especially a cost-of-living crisis driven by the soaring costs of food and fuel
World
The protocol approved for use in the United States includes two medications. The first one, mifepristone, blocks a hormone called progesterone that is necessary for a pregnancy to continue. The second, misoprostol, brings on uterine contractions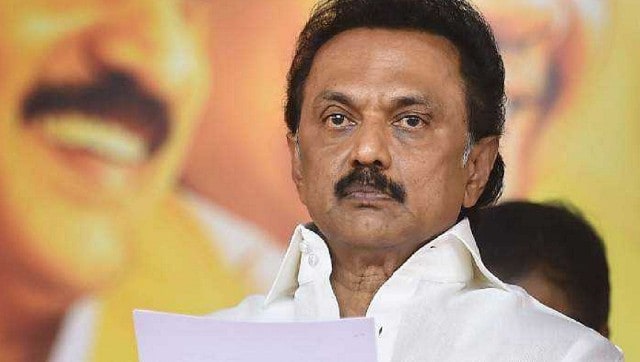 India
Tamil Nadu Chief Minister MK Stalin said elements propagating hatred are being closely monitored