Ahmed Patel terror link charge: BJP's Mukhtar Abbas Naqvi backs Vijay Rupani, says Congress must come clean
Launching a scathing attack on Congress over the alleged IS links of Gujarat leader Ahmed Patel, Union minister Mukhtar Abbas Naqvi on Saturday demanded an explanation from the Opposition party's top leaders.
Launching a scathing attack on the Congress over the alleged Islamic State links of Gujarat Congress MP Ahmed Patel, Union minister Mukhtar Abbas Naqvi on Saturday said that the party is now being connected to terrorism.
Speaking at a press conference at the BJP headquarters in New Delhi, the union minister said, "The Congress must come clean, or else the blot on them will be larger than that for corruption," Naqvi said on Saturday. He added the hospital had links with the terrorists, which the Congress needed to explain.
Patel had "deep relations" with the hospital since 1979, he alleged, adding: "It is not mere coincidence that Patel had deep relations with a hospital that also had links with terrorists."
He claimed that it wasn't the BJP that was pointing out the terrorism links but rather facts and reports. "We are not doing any politics on the issue. Terrorism is bigger than corruption," he said.
Naqvi claimed that Congress had a history of favouring anti-national elements. "We used to say Congress is linked to corruption. Now people are saying the Congress is linked to terrorism," Naqvi said.
This is a matter of national security. We want Rahul and Sonia Gandhi to give answer: BJP on Ahmed Patel pic.twitter.com/MmkHp2SfBI

— News18 (@CNNnews18) October 28, 2017
"People say Congress and corruption are made for each other. Terrorism will substitute corruption if they do not answer," News18 quoted him as saying. Naqvi's comments come a day after Gujarat Chief Minister Vijay Rupani alleged that Patel had connections with the IS terrorists arrested in the state. He alleged that although Patel had resigned as the trustee in 2014, he is still at the "helm of the hospital's affairs". One of the terrorists, Kasim Stimberwala, had reportedly resigned two days prior to the arrest.
Questioning the resignation, Rupani said that Patel must answer how the terrorist landed a job at the hospital. Meanwhile, Randeep Surjewala on Saturday made an attempt to clear the air. "It is a charitable hospital. Neither Ahmed Patel nor any of his family members are a trustee at the hospital. Vijay Rupani is hiding his own failures by conspiring against Congress leaders," he said. Congress leader and former finance minister P Chidambaram also rubbished the charges against Patel. 
Now if somebody joins as a technician and then he is linked to ISIS, how is some trustee of 3 years ago responsible: P Chidambaram pic.twitter.com/t0LJ7yCal9 — ANI (@ANI) October 28, 2017
Demanding a "fair and free" probe into the allegations, the JD(U) faction led by Nitish Kumar called the allegations "serious" since they were made by the chief minister of Gujarat.  "On the issue of national security, we are very straight that there will be no compromise with it. Let the law take its own course. If anyone is found guilty then he should be punished," JD(U) spokesperson KC Tyagi said,
Politics
Addressing the foundation day of the All India Mahila Congress, Gandhi said that the ideology of the Congress was completely opposite of the BJP-RSS and only one of the two ideologies can rule the country.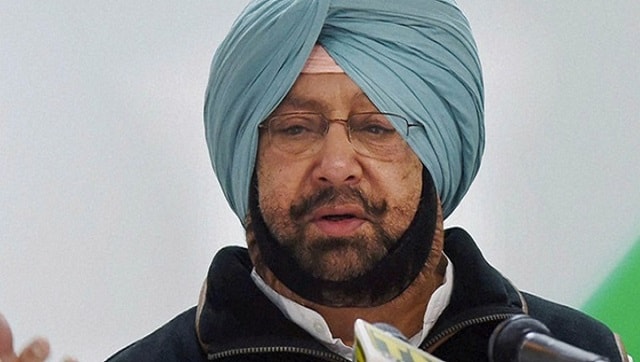 India
While the growing rift between Congress member Navjot Singh Sidhu and Singh made for interesting politics, it also marred the Congress' image as a party that could not keep its politicians in line
Politics
All Congressmen must rise above themselves and think in the interest of the party and the country, advised the Rajasthan chief minister