Ahead of Lok Sabha 2019 polls, ABVP's failures in JNUSU election indicate young India isn't too impressed with BJP
Make no mistake, these results stand as proof of the fact that India's best-known Central university will not vindicate the saffron politics of hate and fear anytime soon.
As the final returns from this year's Jawaharlal Nehru University Students Union (JNUSU) elections came in, it once again became apparent why the current political dispensation, including the Bharatiya Janata Party (BJP), the Sangh, and their student affiliates in the Akhil Bharatiya Vidyarthi Parishad (ABVP) have always been so obsessively mindful of this campus. They are, after all, not used to being challenged with such infectious assertion and solidarity elsewhere.
The ABVP, despite its signature attempts to sabotage the counting process through violence and hooliganism, lost all the central panel seats to the 'Left Unity' (a coalition of four left parties) by large margins. The Right-wing student party even lost significant chunks of votes from the Sciences schools, which are considered to be its core constituencies. The margins of loss were less than consoling: the ABVP president candidate, Lalit Pandey, lost to his Left Unity counterpart, N Sai Balaji, by a daunting 1,179 votes.
As the leads began to trickle in, JNU students got their first glimpse of what Delhi University is thoroughly familiar with: SUV politics. Multiple first-person accounts accused ABVP cadres, including former JNUSU joint secretary Saurabh Sharma, of bringing in vehicles filled with goons armed with sticks and rods into the campus when the leads began to pour in. Even on Monday, the newly-elected president, Balaji, accused Sharma and his gang of violently assaulting students inside the campus. Sharma, however, accused the left parties of attacking ABVP cadres.
]
Clearly, the party is struggling to stomach its inglorious defeat. To compensate, it is out to intimidate the student community and political opponents with punches, kicks, sticks, and stones. But, unfortunately for them, JNU isn't any other university: the rejoinder has already come in the form of a stunning democratic mandate against the Sangh's politics of fear. No amount of violent coercion can overturn that.
Make no mistake, these results stand as proof of the fact that India's best-known Central university will not vindicate the saffron politics of hate and fear anytime soon, despite the most systematic of efforts at subversion. In an otherwise national playfield where the BJP-Sangh might be winning elections block after block despite its patently communal and propagandist agendas, here is an island of collective dissent that remains steadfastly assertive of its rich democratic tradition.
JNU has seen a lot after the BJP government came to power in 2014. From receiving a police battalion in its doorstep for the first time since 1983 to falling at the short end of the administration's relentless attacks on the university's traditions, JNUites have had an unprecedented four years under the current regime's shadows. These results, thus, are nothing short of a victory mile for all those who care about keeping India's university campuses free from ideological homogenisation and administrative hegemony.
The signalling takes an even more loaded significance in light of the upcoming national election in 2019: Modi Hawa or Modi tsunami, JNU does not care and stands resolutely against BJP and its divisive, sentimental politics. The mood of the nation is coalescing fast, and opinions are being frozen. In such a situation, a massive mandate against the saffron coterie by young, educated people in India's capital city is something that the ruling party can only overlook to its own peril.
The JNUSU results should also be read in a broader context of other recent campus elections, including the historic victory in Panjab University by 22-year old Kanupriya who belongs to the Left-leaning Students for Society (SFS), and the ABVP's damning losses in Uttarakhand's Garhwal University and Gurukul Kangri University. Notably, these are familiar territories for the right-wing party, which now finds itself decisively challenged and floundering for mandates.
Together, these new trends tell us that the saffron cheerleaders might have taken India's young minds for granted too soon; that no amount of intimidation, coercion, slandering, and misinformation can finish off opposing ideological persuasions so easily; that the project of intellectual homogenisation is a total non-starter in a democratically vibrant country like India.
However, the Left parties in JNU, too, cannot take their student constituencies for granted. In a situation where the ABVP has come only second, the Left alliance cannot afford to project even the slightest hint of disunity. More importantly, it must create agendas and platforms that are fully inclusive and mindful of differing persuasions, rather than propagating an only benign version of the ABVP's sectarian, divisive politics. This is particularly so given the upward trajectory of identity-based student parties, like the BAPSA. Even the NOTA constituency, which clocked at a significant 1,148 votes this time (only slightly lower than last year), must be a beacon of warning to the left parties.
Further, as much as national political issues are important (especially because of the fast approaching national election), the winning alliance needs to bring the focus back to core student welfare. As student parties, their foremost priority is to ensure that the student community's needs and grievances are duly addressed. More crucially, the dominant Left parties, rather than hegemonizing the space for dissent, must ensure that ordinary students are given greater agency in movements and protests. In short, they need to render JNU's campus politics more participatory and deliberative than it was ever before.
In a situation otherwise, belligerent groups like the ABVP are bound to invalidate it to the point of transforming it into a passive, heavily technocratic college campus that only claps, not questions; that cheers, not demonstrate. That would be incredibly tragic for JNU -- the last hope for a truly democratic, liberal university space in the midst of an authoritarian, anti-intellectual swamp.
Politics
The meeting was held at the BJP's state headquarters 'Shree Kamalam' in Gandhinagar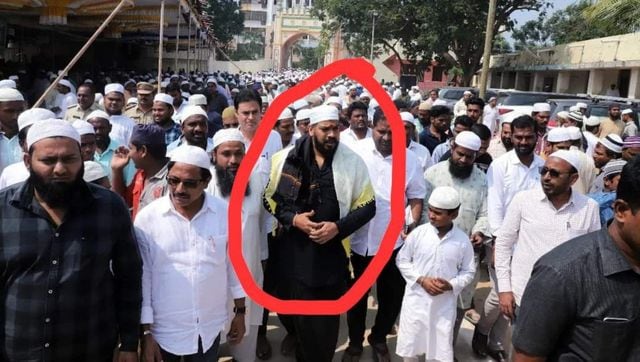 India
Hitting out at Andhra Pradesh Chief Minister, BJP Rajya Sabha MP GVL Narasimha Rao said that YSRCP leader Jagan Mohan Reddy 'knows that Hindu will not tolerate such vote bank politics'
Politics
Delhi Deputy Chief Minister Manish Sisodia has alleged that the BJP, fearing defeat in Gujarat Assembly and Delhi civic polls, was conspiring to kill Kejriwal and demanded a probe into it