VVIP chopper scam: Congress needs an augmented defence of Gandhis
Following the AgustaWestland case, Congress clearly needs to augment its armoury to defend its first family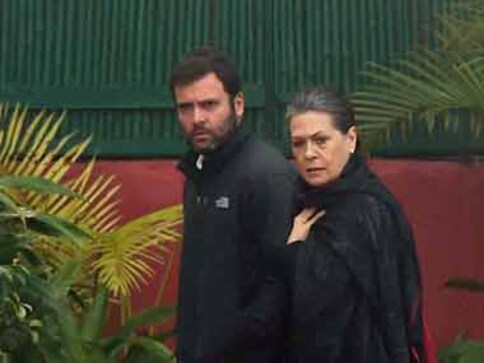 Congress president Sonia Gandhi's defence in the AgustaWestland VVIP chopper scam is in her standard combative format.
Responding to queries from the media in the Parliament House premises, she said: "Where is the proof? It's part of their strategy of character assassination. I am not afraid of anyone. We have nothing to hide. Let them take my name, I am not afraid of anyone. Why haven't they done an inquiry? These allegations are completely false and baseless. You (NDA) are in power for two years...finish enquiry, truth will be out."
The Congress party promptly put out her statement on the party's official twitter handle, hoping that it would convince people at large of its leader's innocence in the VVIP chopper scam.
Not a word was said, however, on why her name (Signora Gandhi) had been mentioned four times – being referred to as the 'main driving force' – in the 225-page judgment of the Milan Court of Appeals, which sentenced Finmeccanica's former chief Giuseppe Orsi to four-and-a-half years in jail and former CEO of Finmeccanica's helicopter subsidiary AgustaWestland Bruno Spagnolini to four years in jail for false accounting and corruption in the Rs 3,600-crore-plus deal to sell 12 VVIP choppers to India.
Surely, there is no substantive proof as yet that she was either bribed or that she exerted undue influence on the then UPA government, which she mentored. But such names figuring in scams can have two implications – first, in the legal arena and second, in the public domain. Those in the public life have to be always wary of the perception battle fought in the public arena; legal implications, of course, have their own manifold importance.
What hurts Sonia Gandhi and Congress the most is that the fresh revelations – coming through a legal document i.e. judgment of Milan Court of Appeal – take away the moral sheen of the Congress president. After all, only 12 years ago in 2004 – when she chose not to become Prime Minister and nominated Manmohan Singh instead – she was hailed as a living symbol of superhuman virtues, of 'amazing grace' and 'ultimate sacrifice'. Also, unfortunately for Congress, the AgutaWestland scam could turn into a Bofors II.
It was precisely because of this reason that the newly 'nominated' BJP member in Rajya Sabha Subramanian Swamy mentioned her name in his 'maiden speech'. As the speech figured in the judgment, all hell broke loose in Rajya Sabha. Angry Congress members trooped into the well of the House, shouting slogans, with some pointing fingers at Swamy. It appears to be too much to bear for the Congress that its first family's name is being associating with moral and financial taint.
Even worse is the fact that it is being openly talked about – inside the Parliament and on the streets. More so, it has happened twice in the past five months, first in the National Herald case and now in AgustaWestland. The Congress had stalled the winter session of parliament over a lower court summons (and High Court rejecting their appeal to quash those summons) issued to Sonia Gandhi, Rahul Gandhi and four other senior party leaders.
It would be interesting to see what Sonia Gandhi and Rahul Gandhi have to say now. In December last year, when the Delhi High Court had rejected her plea to quash the Patiala House court summons issued to them, she accused the Modi government of political vendetta: "Why should I be scared of anyone? I am Indira Gandhi's daughter-in-law, I am not scared of anyone. I leave it on you to judge."
Compare this to what she had to say now (as mentioned above).
Now consider what Rahul Gandhi had said then (December 2015) on the National Herald case: "One hundred per cent political vendetta. This is pure political vendetta coming out of the PMO. It is their (BJP's) way of doing politics,"
"I have full faith in judiciary. We will see at the end what comes out. Truth will come out," Rahul had said.
This time around, Rahul Gandhi has not been seen in Parliament for the last two days. It remains to be seen how he will react on the AgustaWestland scam.
Rahul's absence is not missed at the moment because the entire brass of the Congress party has something to say on the subject – counter-charging the Modi government.
Sonia's political secretary and her most trusted aide for decades, Ahmed Patel, whose name too has figured in the judgment in a loose sheet found by the Italian investigators, rather aggressively said, "Hang me if there is an iota of truth. Fact is once again BJP makes a poor attempt to spin a web of deceit. For two years they have been in power. Why are they crying foul now?"
"Those uncorroborated notes which are part of judgement annexure have been in public domain for over two years. Why BJP Govt failed to verify it. We unequivocally reject their allegations on AgustaWestland. We shall go all out to expose their hollow claims," Patel said.
The problem with Sonia and Ahmed Patel's combativeness – asking why the Modi government didn't take action against them in last two years – is that the controversy around their name has erupted now because their names have recently figured in an Italian court judgment where the bribe givers have been convicted.
If the Modi government had indeed come out with the same findings before, Congress would have cried hoarse – accusing them of vendetta politics. Not that it is not charging the Modi government of vendetta politics now; but it's not cutting much ice in the public perception.
Now that the scam has erupted in the public domain, the Modi government appears keen to pursue the case with a certain vigour. Yesterday, the BJP parliamentary party was briefed on the subject by Finance Minister Arun Jaitley. The CBI has asked the ministry of external affairs to get authenticated papers from the Milan Court for further investigation.
Inside the parliament, Jaitley aggressively countered Congress' arguments on the case. Outside of parliament, Defence Minister Manohar Parrikar claimed that the Gandhi family was involved in the AgustaWestland chopper scam.
"It is clear that the Gandhi family is involved in AgustaWestland deal. Truth should come out. It involved so many VIPs," Parrikar said.
Congress clearly needs to augment its armoury to defend its first family.
also read
India
Prime Minister Narendra Modi launched the special Rs 75 coin on Sunday to mark the historic inauguration of the new Parliament building. It can be purchased on the India Government Mint website. Since it is a commemorative coin, it can't be used to make purchases
World
Amid efforts back home to galvanise the rival political forces against the BJP government at the Centre with an eye on next year's Lok Sabha elections, Congress leader Rahul Gandhi on Thursday said the Opposition in India was "pretty well united"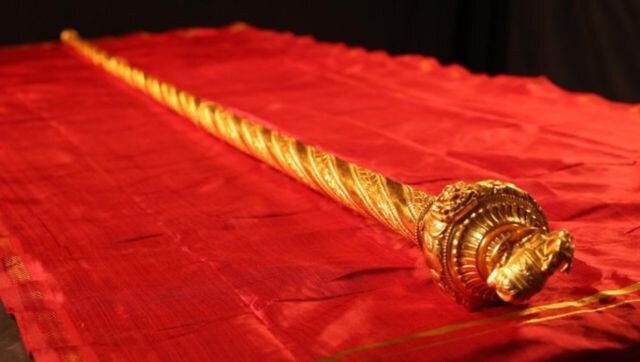 India
Prime Minister Narendra Modi will install the golden sceptre near the Speaker's seat. Traditionally called the 'Sengol', it has roots in Tamil culture