AgustaWestland scam: BJP using chopper deal to divert attention, says Sachin Pilot
Congress leader Sachin Pilot on Thursday accused the BJP-led central government of using AgustaWestland chopper deal to divert public attention from its failures
Kolkata: Dismissing the bribery charge in the VVIP chopper deal, Congress leader Sachin Pilot on Thursday accused the BJP-led central government of using the issue to divert public attention from its failures in the last two years.
Pilot also alleged there was a tacit understanding between the BJP and West Bengal's ruling Trinamool Congress.
"These are absolute baseless allegations made with the motive of diverting public attention. In the two years it has been in power at the Centre, the BJP has miserably failed on all accounts," he told the media here.
"There is no job creation; they gave over a dozen slogans like 'Make in India' and 'Digital India' etc. but nothing has materialised (on ground). They have now raised this issue intentionally," Pilot said.
He said that the then Congress government at the Centre had cancelled the AgustaWestland chopper deal, ordered a probe by the Central Bureau of Investigation and blacklisted the company.
Pilot also said that the BJP and the Trinamool had reached a tacit understanding.
"All the war of words that you see between them is nothing but shadowboxing. The BJP is spending money and making efforts to help the Trinamool, which is striving to establish dictatorship in the state."
"There is some compulsion involved on account of the Saradha scam, in which several TMC leaders have already been to jail and some more may go. This understanding is not just evident in Bengal but in parliament as well," said Pilot.
He said the Congress-Left Front combine will come to power in the state.
Politics
Bhabanipur will go to the polls on 30 September and the results will be declared on 3 October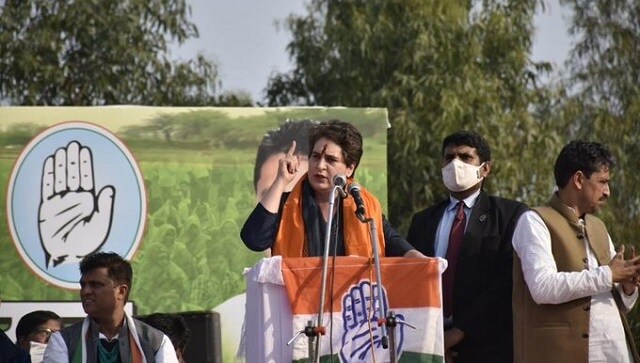 Politics
Her attack on Adityanath came as on this day, last year, the horrific Hathras incident took place in which a young Dalit woman was raped by four men.
India
The BJP attacked Gandhi and alleged that he was trying to fuel propaganda by tweeting an old picture "to claim success of the mahapanchayat".