No surprises here: AgustaWestland dominates Parliament, Swamy ignites political row
In active sessions in both Lok Sabha and Rajya Sabha on Wednesday, nation-wide water crisis and AgustaWestland were topics mostly discussed about.
Both the Lok Sabha and Rajya Sabha saw stormy proceedings on Wednesday, with the nationwide water crisis and the AgustaWestland controversy being the biggest topics of discussion.
Here are the highlights of the discussions and debates that took place in the Parliament proceedings on Wednesday.
AgustaWestland chopper scam
Rajya Sabha saw heated exchanges over Subramanian Swamy naming Sonia Gandhi in the context of alleged AgustaWestland scam. Congress members angrily stormed into the Well to protest against the Swamy's remarks, after which made Deputy Chairman P J Kurien adjourn the House for 10 minutes.
Swamy, who had taken oath on Tuesday after being nominated to the Upper House, had referred to the charges made by Christian Michel, an alleged middleman in the AgustaWestland scam.
When the House reassembled, Kurien expunged Swamy's reference to Gandhi saying he should not name a member who cannot come and defend himself or herself, but refrained from admonishing Swamy as it was his first speech in the Upper House.
Meanwhile, in the Lok Sabha, as soon as the House took up the Question Hour, Congress leader Mallikarjun Kharge made a reference to media reports regarding the VVIP helicopter deal.
"Names have appeared. We will have to think about it. We should discuss," he said without naming AgustaWestland.
Addressing the heatwave and drought situation
During a debate in Rajya Sabha, members strongly expressed concern over the acute drinking water crisis and rising number of farmers' suicides in 11 drought-hit states including Maharashtra, with the Opposition accusing the government of not releasing adequate funds to these states.
"Right now, 11 states are facing drought-like conditions. Whether in states or at the Centre, where there are different
political parties, we must face the situation. We must rise above political lines and face the situation together," former Agriculture Minister and NCP chief Sharad Pawar said during a short debate on drought in the Upper House.
Samajwadi Party leader Vishambar Prasad Nishad brought up the issue of deaths of cows because of drought.
He said, "The cows are dying in large numbers. When there are isolated incidents of killing, everybody gets riled up. But now that they are dying in huge numbers, somebody should take measures to save them. The NGOs and big businessmen should look into it."
Talking about the drought in Maharashtra, INC's Ranjani Patil said, "Marathwada is now referred to  as 'Tankerwada' since we've been plying tankers for water"
"Half of the country's population is facing water crisis. The drought issue is very serious. The concerned minister should be here. It is a very deep crisis," JD(U) leader Sharad Yadav said.
Before the debate commenced, Opposition members including those from Congress and JD(U) took objection to the absence of the Agriculture Minister and Water Resources Minister Uma Bharti.
Meanwhile in the Lok Sabha, in a written response to a question asked by over nine MPs, Minister of State for Earth Sciences Y S Chowdary, said 4,204 people have died due to heatwave in the last four years in the country.
Chowdary told that seasonal (April-June) average temperatures over northwest India are expected to be above normal by 1 degree Celsius.
"Above normal heatwave conditions are very likely over central and northwest India during 2016 hot weather season," he said.
Attack on odd-even in Lok Sabha
Delhi's pollution and traffic woes found an echo in Parliament, as well as outside it. Before the session began, BJP MP Ram Prasad Sharma came to Parliament on a horse to protest against the odd-even policy in Delhi.
During zero hour in the Lok Sabha, BJP member Ramesh Bidhuri accused Kejriwal of drama for the sake of politics and not being bothered about the growing pollution in Delhi and growing congestion on the roads.
Alleging that the Chief Minister has been delaying the fourth phase of the Metro rail which should have started in
January, Bidhuri said that Kejriwal was delaying decision on certain key files that would facilitate smooth traffic in
South Delhi and adjoining areas.
N-power plants in U'khand, Punjab, UP
The Minister of State in Prime Minister's Office Jitendra Singh informed the Lok Sabha that government plans to set up nuclear plants in Uttarakhand, Punjab, Haryana and Uttar Pradesh, while observing that the plants in north India have not been very visible so far.
Panama papers
A demand to disclose the names of Indians allegedly figuring in the leaked Panama papers on people holding offshore accounts to launder money and dodging tax was made in the Rajya Sabha.
In the Rajya Sabha, SP leader Naresh Agarwal claimed that black money is laundered from India to Panama, for which a nominal 5 per cent tax is paid. Then the money is converted into 'white' and brought back as FDI.
He accused the BJP for doing very little so far despite coming to power by making promises of unearthing black money.
"Why are you not disclosing names? And what action is being taken," Agarwal asked the government.
'Political will' for North-East India
Participating in a discussion on the Demands for Grants of the Ministry of North East Development, members in the Lok Sabha raised the topic of bringing in a change of strategy and political will for the progress of the North Eastern region.
BJD leader Tathagata Satpathy said, "Indians are lucky in a way that colonialism gave them Northeast. It is a beautiful part of the world. But for 50 years, we have had AFSPA there. We have killed several thousand people there. AFSPA has been the biggest deterrent for integrating the youth of northeast with the rest of India."
AIMIM's Asaduddin Owaisi pointed that there are pending projects which need to be brought to completion.
He said, "There are many projects pending in north-east India. More has to be done to ensure the timely completion of these projects. More needs to be done on the education field, not just build IIT's and IIM's.
India
Dev has been a MP in the Lok Sabha from the Silchar seat in Assam but lost the elections in 2019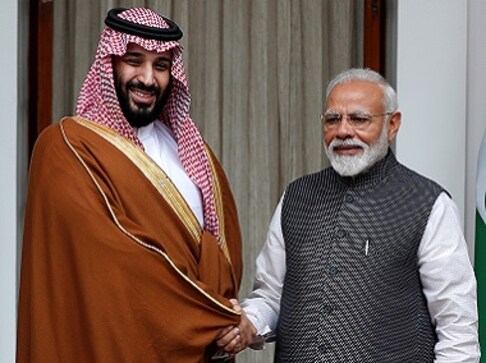 World
India's ties with Saudi Arabia, one of the world's leading oil producers and host to nearly three million Indians, have generally been on an upswing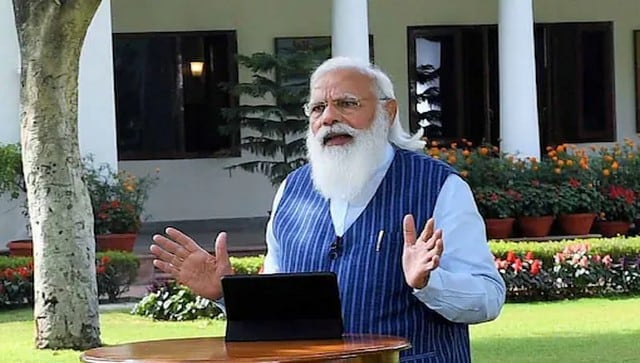 India
The reshuffle comes in less than a week after Prime Minister Modi last Saturday met secretaries of all ministries and departments to speak about required reforms in government processes.