AgustaWestland case: P Chidambaram accuses Centre, ED of distorting facts; says 'even kangaroo courts hold trials'
On Saturday, the ED said that Christian Michel, had named 'Mrs Gandhi' while being interrogated in the AgustaWestland case. P Chidambaram compared the case to a trial held in a 'kangaroo court'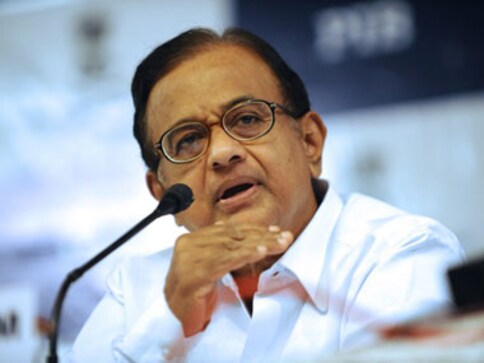 Senior Congress leader P Chidambaram on Sunday slammed the Centre and the Enforcement Directorate (ED) a day after the investigative agency declared that the alleged middleman in the AgustaWestland case, Christian Michel, had named "Mrs Gandhi" while being interrogated. However, the ED had not made the context of the statement clear.
On Saturday, Michel, who is being interrogated in the VVIP chopper deal case also reportedly spoke about "the son of the Italian lady" and how he is going to become the "next prime minister of the country". Chidambaram took to Twitter and also criticised the media saying and "If the government, ED, and media have their way, in this country, cases will be tried on TV channels."
If government, ED and the media have their way, in this country cases will be tried on TV channels.

— P. Chidambaram (@PChidambaram_IN) December 30, 2018
The former finance minister further compared the case to a trial held in a "kangaroo court". He said, "Even kangaroo courts hold trials in a courtroom. Our new 'improved' system will surpass kangaroo courts and deliver justice on TV channels." Chidambaram added, "Further, the Criminal Procedure Code and the Evidence Act will not apply. What ED says will be oral evidence, any piece of paper ED produces will be documentary evidence, and what the TV channel pronounces will be the judgment."
Delhi's Patiala House court had sent the alleged middleman to seven-day ED remand, ANI reported. Additionally, the court ordered Michel's lawyers to maintain a distance while meeting him.
During questioning, Michel also reportedly identified how Hindustan Aeronautics Limited (HAL) was removed from the controversial deal, following which it was offered to Tata instead.
In response to reports of Michel's statements, the Congress on Saturday claimed that the government is using the probe agencies to malign the Gandhi family while the BJP said the "truth is coming out".
The Congress also referred to Michel's statement before his extradition that Indian probe agencies were pressuring him to name a member of the Gandhi family and alleged it was a "fixed match".
World
Peru has been embroiled in a political crisis with near-daily street protests since 7 December, when then-president Pedro Castillo was arrested after attempting to dissolve Congress and rule by decree
Politics
The 60-member Tripura Assembly will go to polls on February 16, while the counting of votes will be taken up on March 2. In 2018, the BJP formed the government for the first time in Tripura, ending the 20-year run of the CPI(M)
World
The bill proposes holding congressional and presidential elections in October this year with elected officials taking power in late December. Elected officials would serve a five-year term until July 2028