AgustaWestland case: Hang me if there is anything against me, says Ahmed Patel
Senior Congress leader Ahmed Patel on Wednesday rebutted BJP's allegation of involvement in the AgustaWestland chopper deal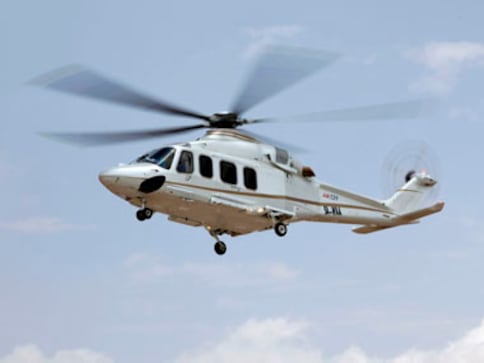 New Delhi: Senior Congress leader Ahmed Patel on Wednesday rebutted BJP's allegation of involvement in the AgustaWestland chopper deal, saying he was ready to hang if anything is found against him.
"These allegations are all baseless. On what basis is there reference to my name? It is not my handwriting. I have not written anything. This is malicious," said Patel.
"If the government is alleging, then they should investigate. If anything is there against me, they should find out and hang me," he addd.
Another Congress leader Oscar Fernandes said: "If the government has got any information, then let them come and make a statement in the House."
The chopper deal scam has led to an uproar in parliament after reports that an Italian court has found that around Rs.120-125 crore was paid to Indian officials to get the $530 million contract for the VVIP chopper deal.
The court order, according to media reports, showed that the firm lobbied with Congress president Sonia Gandhi and her close aides, including Patel, and then prime minister Manmohan Singh.
Politics
Congress leader Rahul Gandhi has brought up 'mercy' petitions written by Hindutva ideologue VD Savarkar to the British when he was in jail. It's not the first time that the petitions have triggered a row. But what is the truth? Did Savarkar ask for clemency?
Politics
In his first election rally in poll-bound Gujarat, Gandhi while addressing a gathering of tribals at Mahuva in Surat district said they are the first owners of the country and claimed the BJP was working to take away their rights
Politics
Rahul Gandhi grew his beard during the Bharat Jodo Yatra, about which Assam Chief Minister Himanta Biswa Sarma commented that Rahul Gandhi now looks like Saddam Hussain