Sonia 'driving force' behind Agusta Westland scam? Forecast for storm in Parliament
The BJP is presently working on a plan to initiate a debate on the Agusta Westland chopper deal in Parliament, NDTV reported.
After raking up the Ishrat Jahan issue and the Uttarakhand crisis in the Parliament, it appears that both the Houses are set to see acrimony over another alleged scam. The BJP is presently working on a plan to initiate a debate on the Agusta Westland chopper deal in the Parliament, NDTV reported on Tuesday.
In a move which could spark a political controversy, the BJP may name Congress president Sonia Gandhi with respect to the controversy, NDTV said.
Union minister Ravi Shankar Prasad on Tuesday dared the Congress to come clean on the VVIP chopper deal with Agusta Westland deal after an Italian court observed that it was "proven" that illegal money had made their way to Indian officials.
"Now that bribe-givers have been convicted, what should happen to the bribe-takers? Will Mr. (former defence minister AK) Antony publicly give a statement on this? Will he accept that his partymen are involved in the scam?" he said.
This comes even as Sonia Gandhi launched a sharp attack on the government during her poll campaign in West Bengal, saying, "The way the Modi government is functioning, it is endangering our country's basic structure, our secular values, endangering democracy and our age-old tradition and values."
Senior Congress leader Antony was defence minister when the VVIP helicopter deal with Italy-based firm AgustaWestland was being finalised and sealed in February 2010 during the United Progressive Alliance government.
Antony was quoted as saying by ANI on Tuesday that the blacklisting of the company was done by the UPA government. "My request is--please complete the inquiry and punish the culprits," he said.
In a 225-page judgment, a judge at the Milan Court of Appeals found that bribe was paid by the firm to Indian officials to get the $530 million contract for the supply of 12 AW101 choppers.
According to media reports, the Italian court judgement states how the firm lobbied with Congress President Sonia Gandhi and her close aides besides the then NSA M K Narayanan and the then Prime Minister Manmohan Singh. Gandhi was described as the "driving force" by the judge behind the deal
Questioning why the Indian government at the time did not provide documents with respect to the case, the BJP's Meenakshi Lekhi asked, "Was the UPA government trying to protect the Italian mafia,?" as per an NDTV report.
The Indian government, however, cancelled the deal in 2013 when a controversy over the deal emerged with the arrest of Agusta's parent organisation Finmeccanica CEO Giuseppe Orsi by Italian authorities.
With inputs from agencies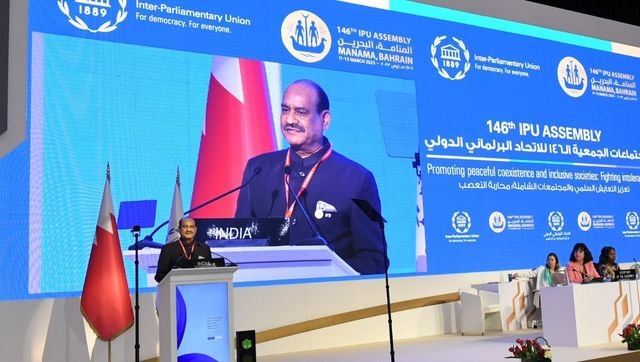 World
UNSC reforms cannot be stopped forever and the reforms are on India's global agenda, Om Birla said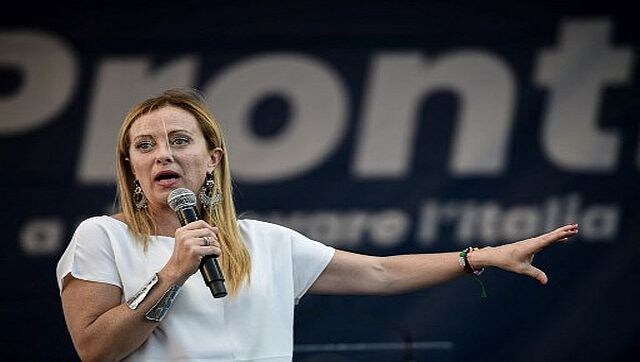 World
Meloni's government took office in October after elections in which her party promised to cut mass migration into Italy
World
More than 20,000 boat migrants have arrived in Italy so far in 2023, a trend that threatens the all-time record set in 2016 when 181,436 people reached the country, mostly in flimsy vessels. According to UN data, at least 12,000 of those who have reached Italy this year set sail from Tunisia