Notes to myself: Subramanian Swamy and the art of annoying Cong, rejecting Rajan
But knowing the maverick politician, Subramanian Swamy, the last words have not yet been said on the Agusta deal.
If the Congress is to be believed, for fiction to turn into fact it just has to travel from Subramanian Swamy to Subramanian Swamy.
The Congress claims Swamy read out excerpts from his own mail to himself in Parliament and made it look like a judgment from an Italian court during the debate on the AgustaWestland in Parliament. The party is now threatening a privilege motion against him.
During the debate, after Anand Sharma demanded that Swamy authenticate documents he was quoting, the BJP leader apparently placed 11 pages on the record. Two of them, the Congress claims, were mails sent by Swamy to Swamy.
The other nine pages are also controversial. "Swamy had downloaded the Italian court's judgment from a website run by a Modi bhakt. And the nine pages are full of lies. The Congress will file a defamation case against this website. This website is connected with the Sangh Parivar. The Italian court's judgment has nothing against the Congress leadership…," Congress leader Jairam Ramesh said on Thursday.
Nobody can predict the fate of the threatened motion against Swamy. The BJP leader has a penchant for playing the game according to his own rules, on his own ground, with his own ball and goalposts. For all we know, the Congress would just keep running around while Swamy dribbles past them, passing the ball, so to speak, from Swamy to Swamy.
One of the golden rules of Indian politics is that when it comes to Swamy, impossible is nothing. When uttered by Swamy, words can mean anything: They could be fact, fiction, lies, myths or just gossip that entertains fans and irritates his foes. It is an ode to his genius that the same set of words and utterances can incite an entire range of human motions.
Consider his recent launch of Raghuram 'Rajan Go Back' movement. On Thursday, Swamy suddenly announced his verdict on the RBI Governor, finding him unfit for running the economy. "In my opinion, the RBI governor is not apt for our country. His move to increase the interest rates, so as to cut down inflation and stabilize the economy, has backfired and has badly affected the nation," Swamy told reporters. He suggested that Rajan be sent back to Chicago for being responsible for "unemployment and collapse" of industrial activity.
A careful reading of Swamy's statement would imply that apart from Rajan he is also indicting the NDA government for not being able to do enough for the economy, industry and job market. If the nation has been badly affected by recent monetary policy and key decisions have backfired, if unemployment is still a problem, industries are collapsing, as Swamy argued, something must be really wrong with the NDA government's policies. Embarrassing, no?
But while Swamy bhakts went ga-ga over his pronouncement, immediately launching a Twitter war in his support, bankers, industrialists and economists pointed out that his words were far from truth.  According to the The Hindu Businessline, V Kannan, former Chairman and Managing Director of Vijaya Bank, said there was absolutely no case for Rajan to be relieved of his duties. He pointed out that the RBI Governor had performed exceedingly well in three critical areas — containing inflation (a mandate given to the Central Bank Governor), ensuring orderly change in the foreign exchange market, and bringing credibility to the Indian banking system (through a clean-up of balance sheets).
Three years ago, when Rajan took over the RBI, the headline inflation was close to double digits in India. Since then it has settled around five per cent. Similarly, Rajan has been cutting rates gradually since inflation eased down a bit, though not dramatically or drastically.
So, when Swamy argued that Rajan had not done enough to control inflation or had kept rates too high, he may have been referring to some other set of figures.
Mailed perhaps from Swamy to Swamy.
Swamy has been a relentless warrior against corruption. He has nailed many high-profile politicians, put them behind bars and exposed several scams. If his zeal and predictions are an indication, Swamy's dogged pursuit of the National Herald case may even help him achieve his ambition of slaying the Gandhis.
But Swamy has also been accused of personal vendetta, acting out a desire for retribution instead of being guided by any anti-corruption ideology. (Notice his silence on the Vyapam scam and the sudden disinterest in the cases he filed against J Jayalalitha).
In his zeal to nail rivals, Swamy has sometimes obliterated the line between fact and his own imagination--cases in point his charge that Sunanda Pushkar was poisoned with Polonium, Rahul Gandhi is a British citizen and disparaging Tweets referring to two of his rivals as ''Buddhu" and "Bottle." Some of his fantastic assertions have lived up to two dictums. One, what Swamy dreams, he believes. Two, as the Congress argues, when fiction travels from Swamy to Swamy, it miraculously transforms into fact.
The verdict, however, is still out on the fate of his latest pursuit: Agusta kickbacks. In Parliament, during the debate on the deal, Swamy's launched a blistering attack on his usual suspects. But, his charges were countered point by point by the Congress, leading to more confusion and noise, a rarity once Swamy enlightens his followers. Outside, the alleged middleman Christian Michel is busy doling out clean chits to the Gandhis.
And now the threat of privilege motion against Swamy for misleading Parliament, quoting from his own mails. But knowing the maverick politician, the last words have not yet been said on the Agusta deal. For new "facts" to emerge, Swamy just needs to write to Swamy.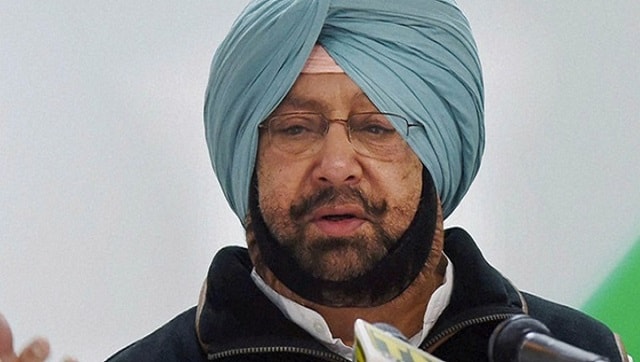 Politics
Making it clear that he had no intention of quitting politics, Singh said there was no question of supporting Sidhu, who was 'clearly mixed up with Pakistan and a danger, as well as a disaster, for Punjab and the country'
Politics
Moily's remarks assume significance as many leaders of the G-23 have either distanced themselves from it or have been silent following the letter they wrote last year
Politics
Addressing the foundation day of the All India Mahila Congress, Gandhi said that the ideology of the Congress is completely opposite of the BJP-RSS and only one of the two ideologies can rule the country.