After TDP exit, now BJP's UP ally threatens to pull support; Modi-Shah must engage alliance partners to defuse unrest
One ally after another is accusing the BJP of not considering them worthy of being taken into confidence, even on issues which concern them directly.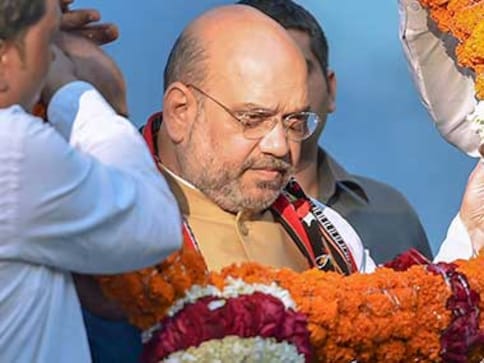 Om Prakash Rajbhar, chief of the Suheldev Bharatiya Samaj Party (BJP's ally in Uttar Pradesh) has been making noises against his senior alliance partner in government ever since Yogi Adityanath took charge of the chief minister's office.
No one outside of his core supporters, however, cared for his supposed grievances. It seemed that his public rants against the government, of which he is a part, emanated more out of his hurt ego than any substantive issue of governance or popular concern.
But, this time around, he has become a national newsmaker owing to the fact that his comments come at a time when the BJP is under intense scrutiny – given the party's defeat in the recent bypolls in Gorakhpur and Phulpur; TDP's exit from BJP-led NDA; Shiv Sena making it clear that it would contest the 2019 General elections separately; and some other alliance partners urging the BJP leadership to address their concerns, and take them into confidence on political and government issues.
More so, because Rajbhar has threatened that his party's MLAs may not vote for the BJP's ninth candidate, Anil Agrawal, in the upcoming Rajya Sabha election. Votes from Rajbhar's party MLAs are critical to that 'extra' candidate's win.
The timing of Rajbhar's outpouring has had its desired effect. He has been invited by BJP chief Amit Shah to come to Delhi to have a 'chai pe charcha'.
Rajbhar's angst
Now let's take a look at Rajbhar's profile. He founded the Suheldev Bharatiya Samaj Party, named after his caste icon, who they now call 'Chakrabarti Samrat Rashtraveer Rajbhar Maharaja Suheldev', in 2002. He tried his luck in the 2007 and 2012 Assembly elections in Uttar Pradesh. Almost all his party candidates forfeited their deposits. He also fielded candidates in the 2009 and 2014 parliamentary elections but couldn't make his presence felt.
Ahead of the 2017 Assembly elections, Shah brought him under the NDA fold to broaden the base of BJP's social support and appeal. The BJP won the elections with a brute majority of 314 seats on its own in the 402 member Assembly. Rajbhar's party won four of the eight seats it contested.
As first time MLA and ally of BJP, he got a cabinet berth but got a relatively less significant portfolio, the Department of Backward Classes Welfare and the Department of Disabled People Development. During the campaign, the BJP had promised that even if it wins a majority on its own, it would accommodate allies in the government. And, it kept its promise during the government formation. But on part of allies like Rajbhar, there was a mismatch between the expectation and reality of portfolio allocation.
It's true that some of the demands made by BJP's present allies in different states are outlandish and unrealistic. And even though some of them are a part of the government, they are acting as if they are a part of the Opposition. Demands made by erstwhile ally TDP – special category status for Andhra Pradesh – were completely unreasonable and unrealistic. But then, in politics, rhetoric and step-brotherly treatment often become a major talking point against the senior alliance partner.
The likes of Rajbhar may be living with inflated egos but the spiral effect of their outburst is that one ally after another is accusing the BJP of not considering them worthy of being taken into confidence, even on issues which concern them directly.
Allies like Ram Vilas Paswan and Nitish Kumar have voiced their concern that the BJP leadership should take their concerns into account. The crux of the matter is simple, the BJP leadership should talk to its allies more often than they presently do.
Unlike NDA-I, there is no structured mechanism for alliance partners in NDA-II. In NDA-I, George Fernandes used to be the convener of the ruling coalition; later, Sharad Yadav took over as convener even as Atal Bihari Vajpayee and LK Advani were its chief patrons. The NDA-II, meanwhile, does not have a convener of the coalition. Shah acts as the unofficial convener as and when a meeting of alliance partners is called. There is no interface, from among the allies or from the BJP, to take the message back and forth from an ally to Prime Minister Narendra Modi and Shah and vice-versa.
Allies' anger concern for BJP
A senior minister in the Modi government conceded to Firstpost that Modi and Shah were not engaging enough with the alliance partners. A case in point was the party leadership's dealing with TDP chief Chandrababu Naidu. Though the BJP did address the issues raised by Naidu and gave whatever central assistance it could give to Andhra Pradesh, the leadership didn't go out with the kind of backroom dialogue that was required under the circumstances.
Shiv Sena's public criticism of Modi and the BJP was not taken seriously by the public at large or even BJP rivals. But Naidu's, Rajbhar's, Upendra Kushwaha's, and Udhav Thackeray's words are music to the ears of BJP's rivals.
With one ally after another flagging the low confidence issue against the BJP, the party leadership should be concerned. Until a few months ago, it seemed like the BJP was strengthening its support all across the nation, opening new frontiers by stitching new alliances and at least making a move to make prospective alliances.
Modi's visit to DMK patriarch Karunanidhi's home in Chennai was one such move. Around that time, both TDP (then official partner in NDA in Andhra and at the Centre) and YSRCP (unofficial ally in NDA at the Centre) were with BJP and Andhra Pradesh seemed secure on the allied front. Same was the case in Telangana; TRS, TDP, YSRCP all were with BJP, officially or unofficially. In Bihar, Nitish had returned to the NDA fold and the BJP was on an expansionist move in West Bengal, Kerala, Orissa and in the North East.
But, as they say, one week is a long time in politics. Things have changed a bit for the BJP. That is not to say that Modi's popularity has taken a hit. He continues to top the popularity rating charts. But there are issues that he needs to sort out with the BJP allies.
Opinion
Democratise history writing so that different and differing approaches—not just Thaparite dogma—can be posited and understood by everyone
Opinion
While India is broadly in favour of globalisation and free trade, the Modi government has placed the national self-interest stage centre in the mix. It wants reciprocity and mutual advantage, or it tends to lean towards Aatmanirbharta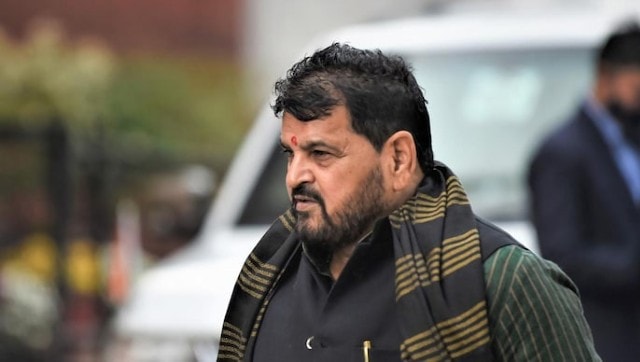 Sports
Talking to reporters, Brij Bhushan Sharan Singh stated that he has been elected president of the WFI and was not heading this federation by "the grace of some person."