After Tamil Nadu, Kerala politicians turn to freebies for votes
The political culture in Kerala is changing, thanks to Tamil Nadu-based parties like the AIADMK contesting polls there, say analysts
In November 2015, political hawks in Kerala were in for a surprise. In six out of nine seats in the local body polls in Idukki, Palakkad and Kollam, a hitherto alien political party had won. Neighbouring Tamil Nadu's ruling party – the All India Anna Dravida Munnetra Kazhagam (AIADMK) – now had six councillors to boast of in Kerala.
Locals say the ostentatious display by the party piqued their curiosity in the run-up to polls. "We had never seen so much fanfare, so many cars and jeeps and flags and banners and whatnot," said a resident of Peerumedu ward in Idukki district in the run-up to the local body polls last year. For the first time they were offered freebies too – an umbrella with a picture of Jayalalithaa on it. Such was the clamour that voters in the neighbouring wards began to ask their candidates why they did not receive such gifts.
The six winners were celebrated with fanfare after the polls, with Tamil Nadu state Law Minister SP Velumani addressing the audience at a function in Idukki. Velumani read out a letter written to the electorate who voted for her candidates, which was translated into Malayalam by a local party representative. "En rathathin rathamaana…" begins the letter. In Tamil, this means – Blood of my blood. Jayalalithaa, in the letter, goes on to say - "If you want all that has been done to the people of Tamil Nadu, send the candidates from the AIADMK to the Kerala Assembly." Catcalls and applause rend the air. Buoyed by the success in the local body polls, the AIADMK is all set to contest seven Assembly seats in May 2016.
The AIADMK's success in Kerala coupled with a decade of freebie culture in neighbouring Tamil Nadu's politics has had its impact on God's Own Country. In red Kerala, material freebies are suddenly in vogue ahead of the 2016 Assembly polls. With the entry of political parties based in Tamil Nadu – like Jayalalithaa's AIADMK – traditional Left and Congress leaders in the state are now being forced into competitive populism, manifesting in the form of freebies.
Cycles, saris and laptops and even kitchen utensils now find a place in political manifestos.
Kerala Chief Minister Oommen Chandy has long been a practitioner of patronage politics. He also pioneered the mass contact programmes where assistance for various purposes was sanctioned on the spot. During the five years of his rule, Rs 798.73 crore was disbursed to 7.89 lakh applicants.
The Chief Minister admits that he might have erred in some cases by sanctioning assistance to undeserving persons. However, if he went by detailed procedure, those many people could not be helped. "If mistakes are found, I am not averse to correcting him," he was wont to say.
For quite some time, governments have offered free electricity and free water to the poor. As land is the most valued asset among the poor in Kerala, the main political fronts in the state (United Democratic Front or UDF and Left Democratic Front or LDF) have been promising land to the poor. This promise has been repeated by both the fronts this time too. But shortage of available land has meant that this poll promise, though repeated, cannot be fulfilled. Both fronts also routinely promise to increase welfare pensions.
However, offering consumer goods was not a practice in Kerala so far. Now, the ruling United Democratic Front has broken that norm by offering bicycles to girl students of eighth standard, if returned to power. Dhotis and saris are offered to the differently abled and free radios to the blind in the UDF manifesto. There is also the promise of money for the marriage of girls from low income groups.
The Opposition LDF has stopped short of offering laptops to college students belonging to Scheduled Castes and Tribes. "There is nothing wrong in providing freebies to the disadvantaged when the rich are cornering many benefits from the government. Items like laptops and cycles will help students with their studies. Cycles will also help them to keep fit," said former Minister Benoy Viswam of the CPI.
The LDF manifesto is a comprehensive document with a 35-point action plan and 600 proposals. The UDF manifesto has roughly only half that number of proposals. However, there is strong focus on security for the poor.
The government decided to provide free rations to the poor just before the elections were declared. It was already providing ration at Re 1 a kg to people living below the poverty line. The Election Commission initially objected to implementation of the scheme from 1 April, but subsequently reneged on its decision.
Similarly, the government had sanctioned as much as Rs 90 crore in the first two months of this year and an additional Rs 52.5 crore in the first three days of March from the Chief Minister's Distress Relief Fund. The daily disbursals had jumped 52-fold against average disbursals in the past five years by the time the elections were announced on 4 March. As on that date, Rs 44.54 crore was pending disbursal to a whopping 40,000 beneficiaries. Though the Election Commission objected to disbursal of the remaining amount, the Kerala High Court permitted the payments, allowing petitions filed by beneficiaries.
The BJP-led National Democratic Alliance is yet to announce its manifesto and it may not be offering freebies. BJP spokesman JR Padmakumar says offering of freebies is not a healthy tendency in a democracy. "They will not make any significant impact on the beneficiaries. Instead of freebies, people should be provided with means for livelihood and infrastructure for overall development such as schools and transportation facilities," he stated.
Businessman Biju Ramesh, who created a storm in the state by levelling bribery charges against then Finance Minister KM Mani, Excise Minister K Babu and others leading to the resignation of Mani, has emerged as the AIADMK's candidate from Thiruvananthapuram Central. He promises Amma canteens in his constituency and laptops, study materials and uniforms for school students with the Tamil Nadu government's support. "Amma (Tamil Nadu Chief Minister Jayalalithaa) wants all homes in this constituency to have LCD televisions, washing machines and grinders," he said.
However, whether Kerala voters will be significantly influenced by offer of freebies is in doubt. Many Keralites have a psyche rooted in leftist ideals. Even if they get freebies, they take it as a right and vote for the political party or candidate of their choice.
"I am dead against freebies," said former Chief Secretary CP Nair. "It is a foolish and heinous act that belittles the voters. Manifestos should confine to statements of general policy. It may, however, be okay to promise specific solution to problems like distress of tribals."
Dijo Kappan, Managing Trustee of Centre for Consumer Education, Palai, says that offering of freebies amounts to bribing voters.
"It may work in Tamil Nadu. But, will it work in Kerala?" he asked adding that there is also the question of whether promises in the manifesto will be kept. The BJP had not kept its promise to provide 50% profit as incentive to farmers to cultivate. Prime Minister Modi had promised minimum support price to ensure 50% profit on investment to farmers during his election campaign. This has not been kept.
The Election Commission of India, Kappan says, should intervene to stop the trend. Public money should not be allowed to be squandered like that, in his opinion.
(with inputs from Ramesh Kannan in Kumuli)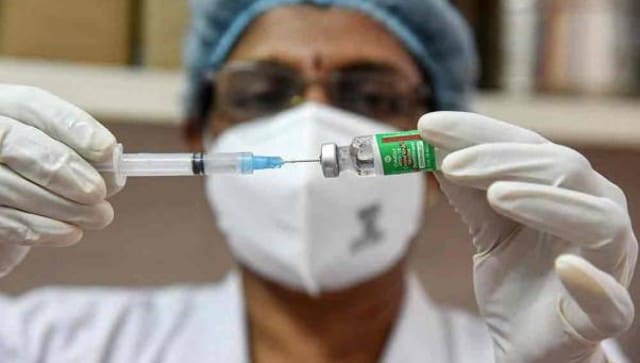 India
Health Minister Mansukh Mandaviya said this is the fastest pace at which one crore doses have been administered.
Politics
His selection assumes significance as the dissension-riven Congress faces the Assembly polls in less than five months and the fact that Dalit voters comprise 32 percent of the state's electorate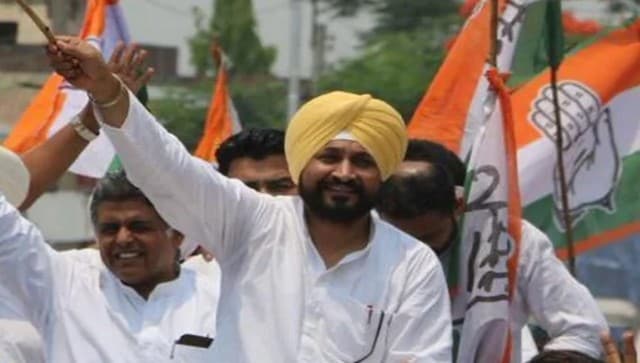 Politics
The development comes after much speculation with the names of Sunil Jakhar, Navjot Singh Sidhu, Tript Rajinder Singh Bajwa and Sukhjinder Singh Randhawa doing the rounds for the top post