Jammu and Kashmir stalemate comes to an end: PDP unanimously nominates Mehbooba Mufti as CM candidate
Mehbooba Mufti is all set to become the first woman chief minister of Jammu and Kashmir, after she was unanimously nominated as the Peoples Democratic Party (PDP) candidate for the post, sources said.
Mehbooba Mufti is all set to become the first woman chief minister of Jammu and Kashmir, after she was unanimously nominated as the Peoples Democratic Party (PDP) candidate for the post, sources said.
The PDP nominated Mehbooba, 56, as the legislature party leader and thus cleared decks for her to succeed her father Mufti Mohammad Sayeed, who died in January, as the chief minister of the state.
"Mehbooba Mufti has been nominated as the chief ministerial candidate of the PDP," party spokesman and former minister Naeem Akhtar told reporters outside the Fairview residence of the Muftis on the high security Gupkar Road in Srinagar.
PDP lawmakers had gathered at the Muftis to discuss government formation with the BJP. Akhtar said the decision was unanimous and every legislator and senior PDP leader was on board.
Mehbooba will be meeting Governor NN Vohra on Friday and is most likely to stake claim to power. BJP state president Sat Pal Sharma is also meeting the governor on the same day at the state Raj Bhawan in winter capital Jammu.
Senior BJP leaders, Jitendra Singh, minister of state in PMO, and Ram Madhav, party national general secretary, are expected to be Jammu on Friday to hold a meeting with the state BJP legislators and senior leaders to discuss the government formation with the PDP.
The swearing-in date is also expected to be announced after Mehbooba and Sharma meet Vohra, separately though. Top sources told IANS that the oath taking ceremony of the Mehbooba-led new government would take place in Jammu early next month.
The sources said Mehbooba's name to head the PDP in the state assembly was proposed by senior party leader Muzaffar Hussain Baigh and was seconded by his senior colleague Abdur Rehman Veeri.
The decision came as the party held a crucial meeting of its lawmakers who had gathered to discuss the government formation in the state. It was a constitutional requirement before Mehbooba stakes claim to power in India's only Muslim majority state.
Thank you for choosing me as the leader of PDP legislature party. You all are my strength: Mehbooba Mufti pic.twitter.com/E3ucL8N2L0

— ANI (@ANI_news) March 24, 2016
Visuals from PDP MLAs meeting at Mehbooba Mufti's residence (J&K) pic.twitter.com/lTkT80lVhV

— ANI (@ANI_news) March 24, 2016
Mufti, who visited her father Mufti Mohammad Sayeed's grave in Bijbehara in south Kashmir on Thursday, left for her hometown where she chaired the legislature party meet at her official residence in Gupkar. The party is likely to make an announcement on the future of the alliance with BJP after the meeting.
She presently represents south Kashmir's Anantnag constituency in the Lok Sabha. She will now have to get elected to either house of the state's bicameral legislature and also resign her Lok Sabha seat.
Jammu and Kashmir has been without an elected government after Mehbooba's father died in a Delhi hospital on January 7.
She was tipped to take over the reins soon but she dragged her feet on continuing to ally with the BJP and wanted it to redraw the alliance terms that had father had authored. After remaining entrenched in their respective positions for more than two months, the two partners warmed up to each other following Mufti's meeting with Prime Minister Modi on Tuesday in Delhi.
The PDP-BJP coalition, after 10 months rule from March 2015 to January this year, ran into rough weather following the death of Chief Minister Mufti Mohammad Sayeed. Sayeed breathed his last in a hospital in Delhi on 7 January, following which the state came under Governor's Rule the next day.
Since then, the PDP leadership sought Confidence Building Measures and assurances on the implementation of the already agreed Agenda for Alliance from the Centre for forming the government again.
The fresh efforts from PDP, which has 27 MLAs in the 87-member state Assembly, comes in the backdrop of repeated assertions made by BJP that it was committed to implementation of Agenda of Alliance arrived at by late Mufti Mohammed Sayeed.
The talks with BJP, which has 25 MLAs, had hit a roadblock last week when the party's interlocutor Ram Madhav made it clear that no fresh demands would be entertained from PDP and that they had to decide whether they want to form a government based on the Agenda of Alliance document.
The toughening of stand came as a surprise for Mehbooba who boarded a plane on last Friday and returned to the state.
PDP MP Muzzafar Hussain Baig, who has been playing a key role in the backchannel talks, had clarified that PDP had made no fresh demands and that there was a miscommunication from both sides leading to derailing of talks.
PDP and BJP had formed an alliance on 1 March, last year with Sayeed as the Chief Minister. Both the sides had formed an Agenda of Alliance which sought to address internal and external dimension of the state.
PDP had toughened its stance after Sayeed's demise by seeking concrete plans for the state's development, including handing over of power projects to the state and vacation of land by the army before the coalition could be revived.
Governor's rule was imposed in Jammu and Kashmir on 8 January after Mehbooba decided against taking over the reins after her father's death.
With inputs from agencies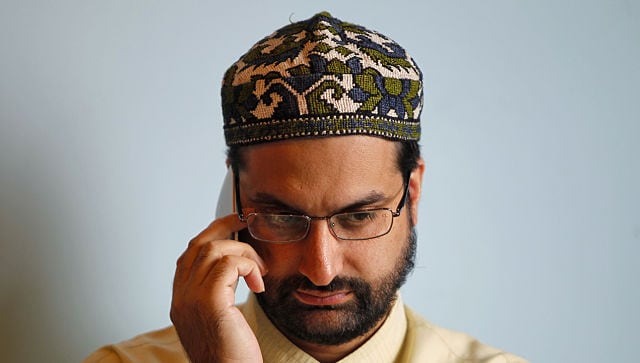 Politics
Despite the talks, in Kashmir the curbs persist on separatist leaders, with some of them who are lodged in New Delhi's Tihar Jail even complaining of being denied medical attention
Politics
With all leaders who could pull others with them gone, this victory has placed Mamata Banerjee in a safe seat to rule the state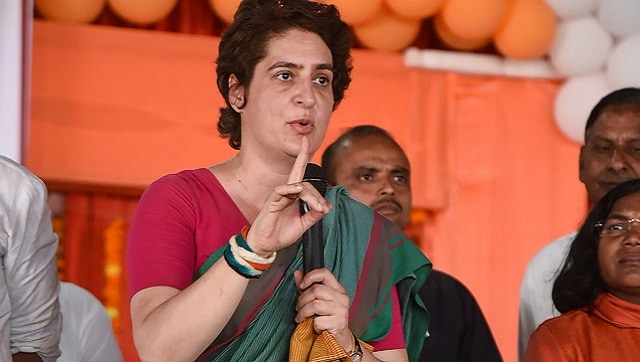 India
The Congress leader claimed that the BJP-led Centre's lack of foresight has compelled India to become an importer of vaccines and termed their vaccine strategy as "flawed and discriminatory"