After Mayank Gandhi, other Maharashtra AAP leaders back Yadav, Bhushan
Medha Patkar, a social activist, who joined AAP following the request from senior AAP leader Yogendra Yadav, said that Yadav and Bhushan, who have playing supportive role shouldn't be ignored.
Mumbai: Following the ouster of AAP leader Yogendra Yadav and Prashant Bhushan from the Political Affairs Committee, many leaders from the Maharashtra unit of AAP, that include majority of the leaders with socialist background, are rallying behind Yadav and Mayank Gandhi, who revealed the happenings in party's national executive despite the gag order.
In Maharashtra, while AAP leaders Mayank Gandhi, Anjali Damania, Preeti Sharma Menon are considered from the Kejriwal camp, leaders like Subhash Ware, Medha Patkar, Gajanan Khatu, Sanjeev Sane, Maruti Bhapkar and others are believed to be from the Yadav camp. After Gandhi expressed shock and slammed the manner in which Bhushan and Yadav were removed from the PAC, AAP leaders from the state are extending their support to him and Yadav and demanding 'transparency' in the party's functioning.
Medha Patkar, a social activist, who joined AAP following the request from senior AAP leader Yogendra Yadav, said that Yadav and Bhushan, who have playing supportive role shouldn't be ignored.
"Alternative politics need new structures and processes for decision making as also resolving conflicts. Complementarity of personalities who have led success of AAP cannot be ignored, if it has to progress as a people's movement. Everything that is personal and party based cannot be public," said Patkar.
She added that democracy demands that all politicians behave with the principle 'People First, Personal Last'. "Those who devote their time, energy and labour to provide intellectual input into politics, need to define their ends and means both," Patkar said. She said that voters should have rights as much as shareholders.
A section of AAP leaders in the state from the Yadav camp were not happy with the party's decision of not contesting the Maharashtra Assembly election and were of the view that few seats should have been contested. "Also, we demanded more powers to state committees which was rejected by Kejriwal and his supporters. Many volunteers and Yadav supporters across the country are hurt with the way Yadav has been removed by the party. Now, we are now watching Yadav's next move and will support him wholeheartedly in any move," said an AAP leader requesting anonymity.
Ware, a leader having socialist background, said that while some of the activists disagree with the decision, others are unhappy with the decision making process. "We are not here for the people but with dreams of making the state corruption free with full accountability to the people. We need to take this forward and if required, necessary changes need to be done in our system. But, our focus should not be on personality," said Ware adding that there is no groupism in state unit of the party.
"It's true that many leaders and volunteers are supporting Yadav and Gandhi. Most of us feel that the transparency is must and we need to achieve it. Or else, there will be no difference between our party and other traditional political parties that are run by high commands," said Praful Vora, an AAP leader from Mumbai.
Gandhi in his latest blog on Saturday said that the party may decide not to fight BMC elections or delay the decision for the same, adding that leadership of Maharashtra will be challenged and discredited by some individuals and media leaks will be made.
"I will be finally humiliated so much that I will quit. That was what was planned for Yadav and Bhushan but they overturned that plan by staying inside the party. Let me see if I can withstand the muck that will be thrown," Gandhi said.
AAP leader Anjali Damania, who shares an uneasy relationship with Gandhi, has demanded disciplinary action against Gandhi for refusing to obey the gag-order issued by the party of not disclosing the discussions in the national executive. Gandhi supporters say that those people who have quit party posts are trying to score brownie points by demanding such action. It will affect the party in Maharashtra, they say.
"A large section of AAP leaders who are from socialist background will obviously support Yadav and Gandhi. These leaders will never allow the person centric politics and it can seen from the Janata Dal government. It is sad that such an issue has come out in public within a month after the party came to power in Delhi. Yadav should have handled the issue well rather than causing lot of damage to party. But, socialist leaders are known to cause such damages in running the organisation or government," said a senior leader from North Maharashtra.
Subscribe to Moneycontrol Pro at ₹499 for the first year. Use code PRO499. Limited period offer. *T&C apply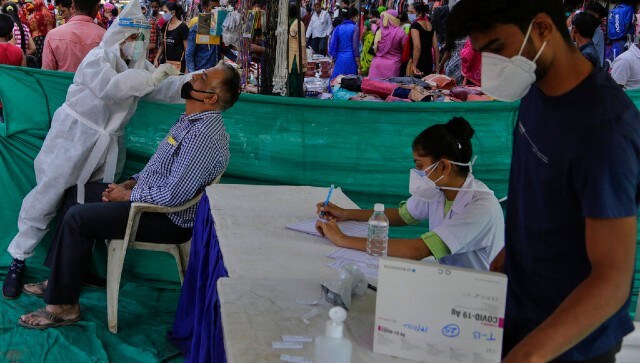 India
Akola, Pune and Mumbai divisions accounted for most of the cases, said an official of the state health department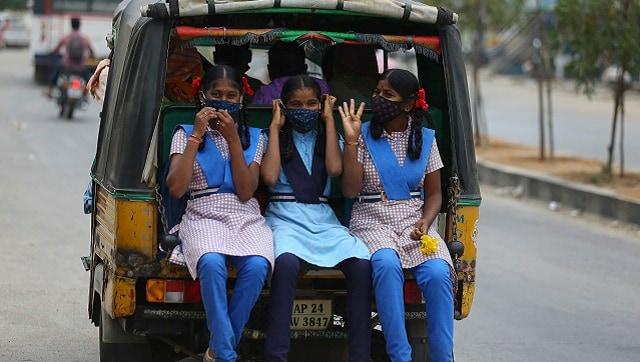 India
Four school staffers have also tested positive, an official said, adding that the school premises have been declared a containment zone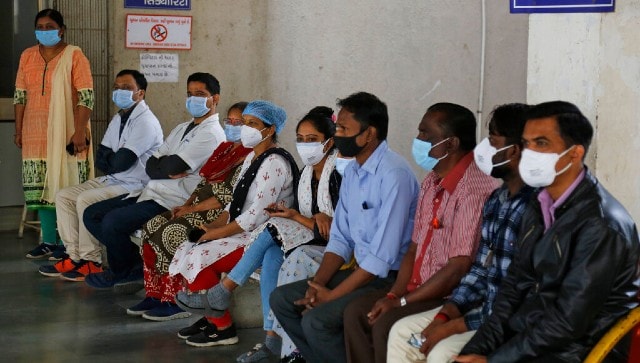 India
The state government has also decided to approach the Centre for permission to begin the third phase of the vaccination drive earlier than the scheduled date