After Masarat Alam, PDP set to test BJP yet again by releasing more prisoners
Under fire from coalition partner BJP and amid mounting criticism over the release of Hurriyat leader Masarat Alam Bhat, Chief Minister Mufti Mohammad Sayeed is all set to free three more political poisoners in coming days.
Jammu: Under fire from coalition partner BJP and amid mounting criticism over the release of Hurriyat leader Masarat Alam Bhat, Chief Minister Mufti Mohammad Sayeed is all set to free three more political poisoners in coming days.
The developments come even as as the state unit of BJP in Jammu and its youth leaders took to streets on Sunday against the government's decision to release Alam, the architect of civilian unrest in Kashmir in 2010, almost 53 months after he was arrested on 18 October, 2010, from Tailabal locality of Srinagar.
While the issue sparked a political storm across the country, sources said both the parties had agreed to release Alam which was immediately followed by granting permission to Parveen Togadia, the president of Vishwa Hindu Parishad, to address a rally in Jammu.
"There are two CMPs (Common Minimum Program) between BJP and PDP, one was drafted in the form of 'Agenda for the Alliance'. But the second one is a commitment between the two parties over issues that have polarized opinions in Hindu-majority Jammu and Muslim-majority Kashmir along communal lines in the past. The two parties are playing with fire and it can prove dangerous," a source said.
Sayeed's trusted aide and senior PDP leader, Naeem Akhtar, said in Jammu that Alam's release has to be seen in 'perspective' without making it an issue.
"It is an important part of our agenda to involve all stakeholders in the state and people across the Line of Control for reconciliation and peace in the state. If you want to have a dialogue with all stakeholders, which includes these leaders, you cannot engage them by keeping them in jail without substantial charges against them," Akhtar said.
However, senior BJP leader from Jammu, Jugal Kishore, told Firstpost that the BJP was not consulted on the release of Alam. He said the chief minister should have consulted his party and the matter was discussed in an emergency meeting that was held by the BJP in Jammu on Sunday afternoon.
On 7 March, Alam was released from Baramulla jail after the state government issued the order. On earlier occasions when his family members gave release orders Alam would be again arrested on fresh charges. But this time, the police didn't come to arrest him as he made his way home.
"It was surprising," Alam told Firstpost over the telephone from Srinagar.
"But I have been released from a smaller jail into a bigger jail. I am happy that I will now share the sufferings of the people of Kashmir," he said.
Alam said his release from jail was a "legal" decision that had been violated by the state government over the last four years.
"Please understand that I have been in custody for four and half years. The Supreme Court of India upheld the order of J&K High Court quashing my detention," he told Firstpost.
After visiting the Shaheed Gunj police station in the downtown locality of Srinagar, Alam went to his his residence in Zainadar Mohalla of old town's Habbakadal locality where over a hundred people had gathered to congratulate him.
Chief of the Muslim League, a constituent of Hurriyat Conference led by hardliner Syed Ali Geelani, Alam was the man behind the civilian unrest in Kashmir in 2010 during which over 120 civilians, mostly teenagers, were killed by security forces. He was slapped with Public Safety Act six times since his arrest in 2010, but despite his detention being quashed by the Jammu and Kashmir High Court every time he was not allowed to roam free. The police would post vans outside the jail where he was held so that once he was set released he could be arrested again.
A senior PDP leader said the process of releasing Kashmir's political prisoners will not stop. The home ministry, a portfolio held by the Chief Minister, is also contemplating the release of Ghulam Mohammad Bhat, a senior aide of Syed Ali Geelani, and Mohammad Qasim Faktoo, who was convicted in connection with the murder of human rights activist, HN Wanchoo. Faktoo has been in jail for 22 years and had approached the Jammu and Kashmir High Court to be released but his plea was rejected.
While the Mufti government may attempted to divert the criticism generated by Alam's release by allowing the president of VHP, Praveen Togadia, to address a public meeting in the Gandhi Nagar area of Jammu, it won't die down completely in J&K.
The government had barred Togadia from entering Jammu region after he delivered a highly inflammatory speech in Rajouri in March 2012 that sparked communal tension in the area. The J&K Police registered a case against him for "hurting the sentiments" of a community.
Authorities in Rajouri had written to the state's home department to deny Togadia entry to the area but the state government not only issued the permission to the Sangh Parivar outfit to celebrate its Swaran Jayanti Samaroh (Golden Jubilee event), but also directed the police not to arrest a man wanted in a criminal case. The rally was held in Jammu on Sunday, barely days after the state governments in Odisha and Karnataka prevented Togadia from making his trademark inflammatory speeches.
At the Jammu rally, Togadia lashed out at Sayeed, saying he became chief minister of Kashmir "at the mercy of Hindus."
"You do not have the mandate for releasing terrorists. You became a CM at the mercy of Hindus, but instead you are praising Pakistan. The people of the country will not tolerate it," he said.
Given the controversy surrounding Togadia's speech and Alam's release, the alliance between the BJP and PDP seems set to trigger many storms in the state in the coming months.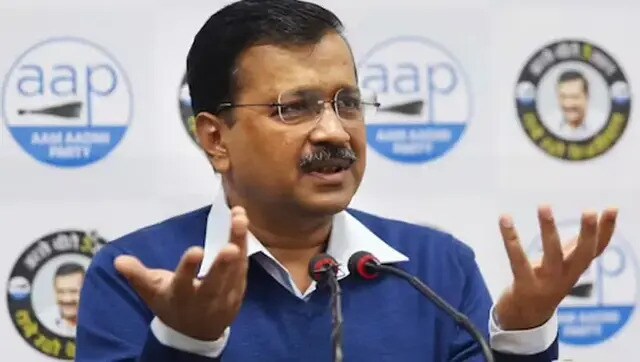 Politics
It is "Delhi's very own Lalu model," alleged Union minister Anurag Thakur, a day before the national capital votes to elect the new Municipal Corporation of Delhi
India
Pragya Thakur and Kulkarni withdrew their petitions, filed in 2018, as the trial is in its fag end and 289 witnesses have been examined already
Politics
The exit polls indicate that voters want the BJP in power, which is riding high on the popularity of Prime Minister Narendra Modi. His intense campaigning in Gujarat and Himachal Pradesh is one of the major factors contributing to the party's victory in both states