After Mark Zuckerberg testimony, BJP demands Rahul Gandhi apologise for links with Cambridge Analytica
Ravi Shankar Prasad has sought an apology from Rahul Gandhi for using Cambridge Analytica's services to boost Congress's reach in 2019 Lok Sabha elections.
Facebook founder and CEO Mark Zuckerberg admitted to his mistake of "not doing enough" to prevent misuse of user data in his testimony before the United States Congress on Monday. This confirms Facebook's links with data mining firm Cambridge Analytica (CA) and the fact that CA took private data of millions of Facebook users to plan electoral campaigns campaigns for various political parties and leaders across the globe. Following Zuckerberg's testimony, India's IT and Law Minister Ravi Shankar Prasad has sharpened his attack on Congress and demanded an apology from Rahul Gandhi for allegedly using the firm's serviuces to help boost Congress's reach in 2019 Lok Sabha elections.
Now that Cambridge Analytica's role in manipulating elections is clear & Facebook has assured to stop it and maintain integrity of India's elections, probity demands that @RahulGandhi should apologise & promise not to manipulate voters and divide the society in future! https://t.co/xo4iJUJsBw

— Ravi Shankar Prasad (@rsprasad) April 11, 2018
Earlier, Prasad had accused Congress of having strong links with CA which led it to map voters and spin its political campaign around the data provided by it. "My question to Congress party is whether to win elections, Congress will depend on data manipulation and theft of data. What is the role of Cambridge Analytica in social media profile of Rahul Gandhi?", Prasad had asked.  Congress, however, had denied BJP's allegations. "News about Congress engaged/engaging with Cambridge Analytica is absolutely false," Divya Spandana, Congress' social media cell in-charge had tweeted.
I reiterate, the Congress party has never engaged with Cambridge Analytica, nationally or regionally. — Divya Spandana/Ramya (@divyaspandana) March 27, 2018
The blame game started after Congress minister Manish Tewari raised an alarm over CA's work in India and asked the Election Commission to enquire into its alledged role. 
https://t.co/wBcEWwltON - In this report on Cambridge Analytica there is an ostensible claim by them or the jurno's that they have worked on Indian elections/campaigns. Election Commission should enquire/recommend investigation what services & to whom they were offering in India — Manish Tewari (@ManishTewari) March 21, 2018
Post this, Prasad came to fore and pointed fingers at Congress. He addressed a press conference to direct his attack at Congress and also warned Zuckerberg of strict action if Facebook was found guilty of data breach in India. He sought answers from Congress as to how much data trade it has made with CA considering the recent elections in North East and Gujarat and the upcoming polls in Karnataka.
Speaking to NDTV, Prasad said, "The company (CA) is known for aggressive fake news, below standard campaign. Do I need to record before you the language of Rahul Gandhi, Gabbar Singh Tax and the whole social media campaign?"
Following which Congress president Rahul Gandhi too launched a stinging attack on BJP alledging that the govt invented a story on data theft involving the Congress and CA to divert attention from the death of 39 Indians in Iraq. He accused the government of 'baiting' the media.
Problem: 39 Indians dead; Govt on the mat, caught lying.
Solution: Invent story on Congress & Data Theft.

Result: Media networks bite bait; 39 Indians vanish from radar.

Problem solved.

— Rahul Gandhi (@RahulGandhi) March 22, 2018
Later on, though, Congress spokesperson Randeep Surjewala denied that Congress party has taken any services from CA. Instead he quoted information from the data mining firm's website citing BJP and JD(U) involvement with it for electorate analysis in the Bihar Assembly election in 2010. "Hitler had an associate called Goebbels, Modiji has an associate called Ravi Shankar Prasad. BJP Govt has become a manufacturer of fake news. Sabse bade data chor macha rahe hain sabse zyada shor (the biggest data thieves are making loud noises)", Surjewala had remarked. "Also, the firm's Indian partner Ovlene Business Intelligence (OBI) is being run by the son of a former Rajya Sabha MP of the JD(U)," referring to India head of OBI Amrish Tyagi, son of JD(U) leader KC Tyagi, whose "services were used by Rajnath Singh in 2009", he added.
The JD(U)- BJP angle came to the fore after Christopher Wylie, the data leak whisleblower, said that  his former employer CA had an Indian arm and conducted election research on behalf of some parties including the Janata Dal United JD(U), now a BJP ally, for "desired outcome".
But BJP spokesperson Sambit Patra denied these charges. "The BJP has nothing to hide… we have seen that the company has pulled down its website after an allegation that it was carrying the name of BJP. As far as Cambridge Analytica is concerned, it was formed in 2013, so it could not campaign for any elections in 2013-14. Congress has outsourced its campaign for 2019 in a big way. The government is going to investigate," he had said.
Find latest and upcoming tech gadgets online on Tech2 Gadgets. Get technology news, gadgets reviews & ratings. Popular gadgets including laptop, tablet and mobile specifications, features, prices, comparison.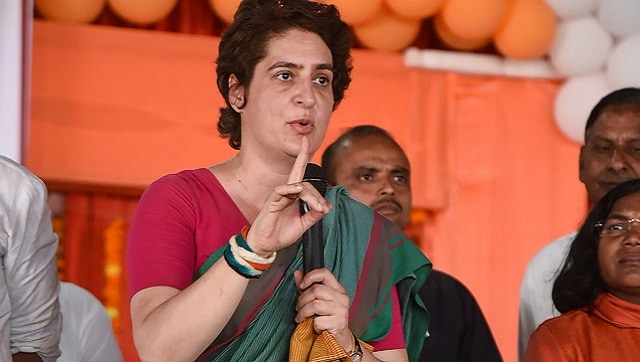 Politics
The ministry had on 1 July cancelled the allotment of the bungalow to Priyanka Gandhi Vadra, saying that she was not entitled to the facility following the withdrawal of her SPG security cover.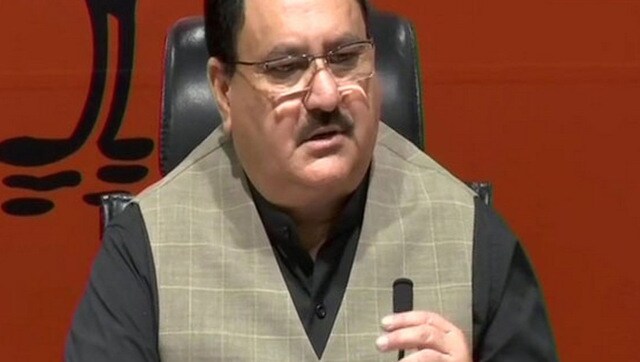 Politics
Nadda alleged that the RGF, which is headed by Sonia Gandhi, received donations every year from the Chinese embassy.
News & Analysis
The ban on Chinese apps comes in the backdrop of current stand-off along the Line of Actual control in Ladakh with PLA troops.