Buoyed by show in Gujarat, Rahul Gandhi to concentrate on Uttar Pradesh ahead of 2019: Congress chief in Amethi today
After leading from the front in the Gujarat Assembly polls that saw his party improving its show, Congress president Rahul Gandhi is now focusing on Uttar Pradesh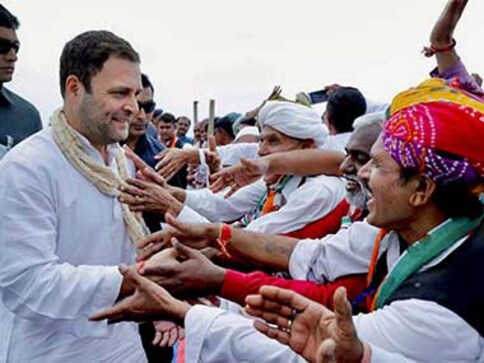 Lucknow: After leading from the front in the Gujarat Assembly polls that saw his party improving its show, Congress president Rahul Gandhi is now focusing on Uttar Pradesh to galvanise party cadres in the run-up to 2019 Lok Sabha elections.
First time after donning the mantle of the party chief, Gandhi is all set to pay a two-day visit to his Lok Sabha constituency Amethi from Monday. Though party workers are excited by his anointment and have planned a grand reception in Amethi, they are aware that the path for their young leader will not be easy in Uttar Pradesh where its electoral foray in the assembly polls had been anything but encouraging.
"The new party president knows the state well, has a personal rapport with party leaders and workers in Uttar Pradesh. we are ready to work hard with him in the field," Congress spokesman Amar Nath told PTI.
"The Congress will definitely work out ways and means to galvanise the party in Uttar Pradesh in order to make a big impact in the 2019 Lok Sabha polls," he added.
The Uttar Pradesh Assembly has 403 seats.
In the last assembly elections, the Congress managed to win just seven seats, its lowest ever in the state. But what came as a bigger shock was its dismal show in Amethi and Rae Bareli, which had long been nurtured by the Gandhi family.
The Modi wave stormed into Amethi and Rae Bareli, and Congress was routed in eight of the 10 Assembly seats there. The BJP won six seats in Sonia Gandhi and Rahul Gandhi's parliamentary constituencies with two seats going to the Samajwadi Party.
In a major embarrassment to the senior leadership of the party, the Congress could manage victory in only two of the 10 prestigious seats. The party lost all five seats in Amethi, and barely saved face by winning in just two of the five seats in Sonia Gandhi's Rae Bareli constituency.
Politics
AAP chief Arvind Kejriwal knows too well that it won't be easy to make inroads into Prime Minister Narendra Modi's home state and hence taking calculated moves to take up the challenge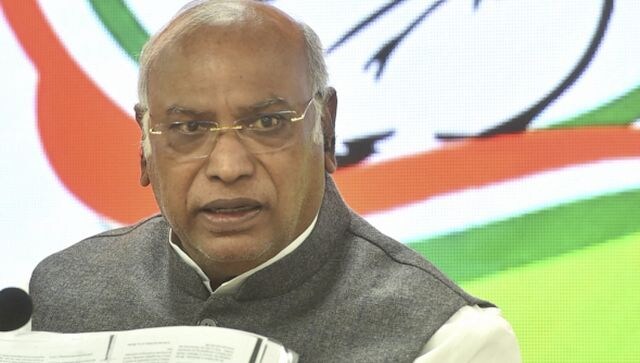 Politics
The Gandhis are pleased that the first contest for Congress president in decades has acquired quasi-legitimacy by Shashi Tharoor's presence
Politics
The rebellion in Rajasthan has not worked in favour of Ashok Gehlot. He is out of the race for Congress chief and finds himself distanced from the Gandhis. For now, the party is not mulling any action against him and he is likely to continue as Rajasthan chief minister